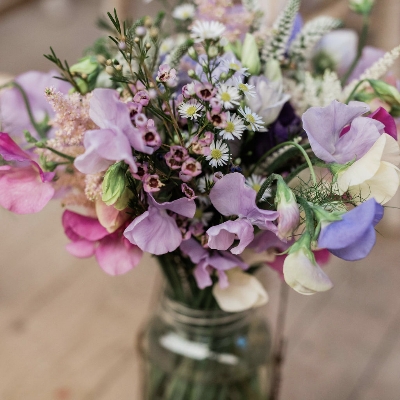 Springtime style
Q. How can we incorporate the best of spring in our venue styling?
A. Sally Gallis says: Spring for me is all about colour. You might wish to incorporate fresh pastels, such as baby pinks, dusky blues and delicate yellows, or turn up the volume using jewel tones, and zingy pops of red, zesty lemon, magenta, and deep purple.

The warmer weather and longer days mean you can bring the outside in, or take yourselves out! Open-air seating areas are still a lovely idea, and I've seen some amazing budget-friendly chill-out spaces, which allow you to stay outside for the stunning golden hour.

Scent is so important and spring brings it in abundance. Your venue would smell beautifully fresh with the aroma of daffodils, hyacinth, lavender, tulips and peonies in rustic planters, and will inject a burst of colour, which you can extend to other decorative elements.
Sally Gallis, Events by Design
www.events-by-design.co.uk