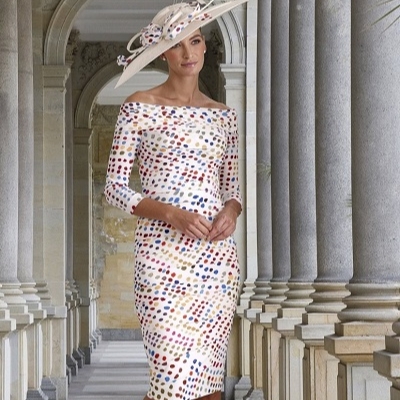 Mum's the word
Q. How do you inject your wedding day with the spirit of spring?
A. Helen Downes says: The huge trends for the 2023 mothers-of-the-bride and groom see a return to soft, flowing fabrics, and maxi-style dresses in bold floral prints. After the last few sombre years, pastels are on the wane with bright colours and geometric patterns now proving more popular. Our leading designers Linea Raffaelli and Couture Club by Rosa Clara are leading the way with this trend.

Always popular for a classic English wedding too is the more traditional dress and jacket combo, ever stylish, this look never dates. Condici, the famed English company is renowned for these timeless designs. We have a huge selection of innovative styles and classic pieces to suit every taste.
Helen Downes, Any Occasion Boutique
anyoccasionboutique.com