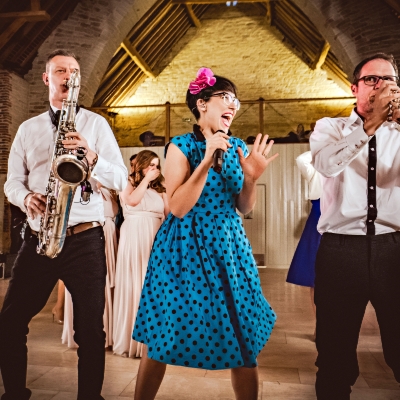 Perfect harmony
Q. We know how important it is to get our wedding entertainment right and want everyone to have a great time. Where should we start?
A. Nathan Evans says: Bear these key points in mind and you can't go far wrong…
- Season and theme. Music can enhance your theme and bring it to life, so think about what fits. - Type of venue. Every venue has it's own criteria including floorspace restrictions, permitted sound levels and whether music can be played inside or out. Be sure to find all of this out before you book.
- In-between moments. Consider your guests. They'll have to endure a lot of waiting around at various transition points. Entertainment will keep the day flowing and the atmosphere lifted.
- Budget and guest list. Be realistic. Try to allocate between 10- 20 per cent of your wedding budget to the entertainment and look for acts within your price range. Remember you may need to cover travel and food, sometimes even accommodation and equipment.
- Do your research. Ask friends, trusted wedding suppliers and top local venues for their recommendations. They'll know of the best, reliable and most professional acts around.
- Think of everyone. The most successful parties have a little something for all, so be sure to cater for a wide audience. Good quality acts confidently know which bangers to pull out of the bag! - Help is at hand. Using an agency like Toast can take the stress out of planning. Our in-depth knowledge of venues means we can confidently answer your questions and make suitable recommendations. Booking a trusted artist guarantees outstanding entertainment, leaving you to enjoy your day.
Nathan Evans
toastfunctions.com