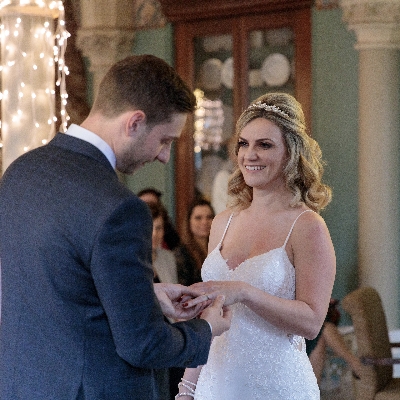 It takes two
Q. A friend of ours had two photographers on their wedding day. What are the benefits of this – should we do the same?
A. Tania Jones says: There are many reasons why having two photographers is a great choice for wedding couples.

- Different locations. More often than not, the bride and groom are getting ready at separate locations, so having two photographers means both preparations can be captured at the same time. This is the only part of the day you're not together, so it's interesting for you to see what you were both up to!

- Different aspects. During the ceremony, having one photographer stationed at the front and one at the back means minimal movement and disruption allowing us to capture special moments, such as the first look and ring exchange, effectively and unobtrusively.

- Simultaneous event coverage. One photographer can be taking the formal group photos, while the other captures more candid moments of the mingling and natural interactions between you and your guests.

- Creative shots without taking you away from your guests for too long. Two photographers can set up and rehearse a special shot to ensure that settings and lighting are correct before calling you for the actual shot. This means it will only take a few moments to capture, and you can return swiftly to your guests.

- The speeches and entertainment. With two photographers you have double the chance of catching the emotions of the speaker and the both of you, as well as incidental moments in the evening celebrations. These moments happen in an instant and can't be set up or repeated. We've both got our eyes and ears open, fingers ready on the shutter button!
Tania Jones, Steve and Tania Photography
www.steveandtaniaphotography.uk