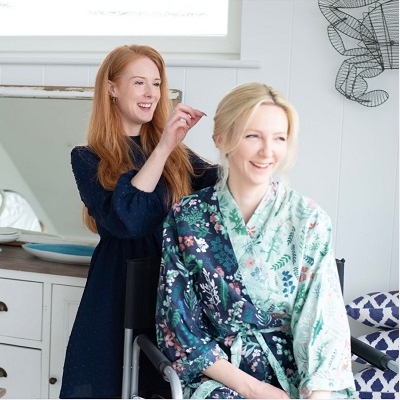 Clean beauty
Q. Tell us how to plan a wedding sustainably.
A. Toni Todd says: When it comes to your hair and make-up, making eco-friendly choices can be challenging but impactful and 1,000 per cent worth it. As a vegan and cruelty-free hair and make-up artist for weddings, I'm dedicated to helping you choose sustainable options that align with your values. Here are some tips to make your wedding make-up and everyday beauty routine more sustainable.
•Choose eco-friendly products. Look for hair and make-up brands that prioritise sustainability by using natural, organic, and cruelty-free ingredients and hold accreditations from the likes of B corp, leaping bunny, PETA and the Soil Association.
•Embrace a minimalist approach. Using fewer products not only reduces waste but also allows your authentic self to shine through. Did you know you can use your favourite lip colour as a cream blush on your cheeks and eyes too?
•Seek a sustainable artist. Choose a hair and make-up artist who specialises in eco-friendly practices. They can guide you towards sustainable products and techniques.
•Embrace reusable tools. Replace single-use make-up wipes and cotton pads with reusable alternatives like bamboo or organic cotton pads. Opt for hairstyling tools made from sustainable materials such as wooden brushes or combs.
•Consider sustainable hairstyles. Explore elegant styles that require few hair products and styling. Embracing your natural hair texture can also be more environmentally friendly. •Minimise water usage. Incorporate water-saving techniques during your everyday hair washing and styling. Dry shampoos and low-flow shower heads are excellent options to reduce water consumption.
Toni Todd , Toni Todd Hair and Makeup
www.tonitoddhairandmakeup.co.uk