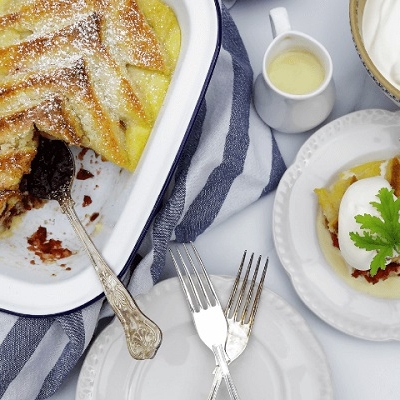 Winter warmers
Q. What are your suggestions for a warming winter wedding feast?
A. Kieron Robathan says: A warming winter wedding feast should be all about comfort and simplicity but most of all sharing. Think bold flavours, and something that's filling, delicious and moreish. For me, a slow-cooked pulled shoulder of lamb in a rich Moroccan-style sauce with smoked paprika, caramelised onions, chickpeas and wilted spinach, topped off with a minted yoghurt and pomegranate dressing really hits the spot. I love the melt-in-themouth, well-seasoned lamb served alongside a warm chilli spiced cous cous, and chargrilled garlic buttered flatbreads to tear with your guests around the table.

Dessert is easy! A white chocolate, caramelised orange and rosemary bread and butter pudding screams winter flavours and scents, served with cream Anglaise and dairy ice cream.

Serve everything around the table in large bowls for sharing, take as much or as little as you want surrounded by friends and family. Feast... the clue is in the title!
Kieron Robathan, Kieron's Kitchen Bespoke Catering
www.kieronskitchen.co.uk