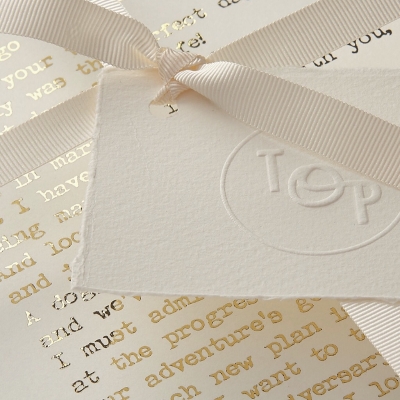 Lost for words?
Q. We're looking for a special reading for our ceremony, but can't find anything that is truly 'us.' What would you suggest?
A. Lizzie Mole says: Why not try a completely original, bespoke rhyming speech or poem? When my customers come to me, I ask them to answer a simple questionnaire requesting details about their lives – funny stories, nicknames, how they met, where they got engaged, and so on. Then I weave these thoughts into a rhyming poem. They're available as an email, so they can be read during the ceremony, although many opt for the foiled, framed and gift-wrapped option, which makes a beautiful art piece and lasting memory of the special day.

A bespoke poem is a truly original gift and when used in place of a speech, can take a huge amount of pressure off of those who've been asked to give an address.
Lizzie Mole, The Original Poet
www.theoriginalpoet.com