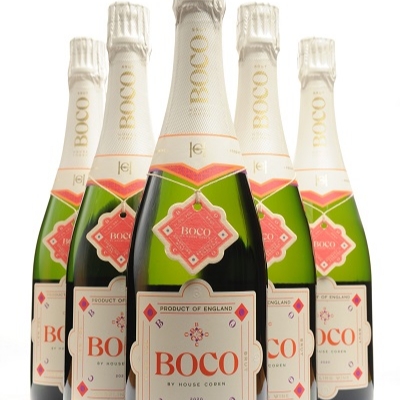 The English are coming!
Q. What are you top 2023 trend predictions?
A. William Coren says: "I think we'll see a huge rise in the demand for English sparkling wines for weddings in 2023 as awareness of it continues to increase. A key growth area is in winning over the celebration category, which has historically been dominated by Champagne, but we're now seeing a shift toward quality English sparkling wines here in the UK. The quality is as good as, if not better than, its French cousin and after various lockdown restrictions along with the cost of living squeeze we've seen a desire from customers to shop British.

"The emergence of the Charmat wine category amongst English wines will be an area to watch. The different method of production that highlights the fruit characteristics of the wine, has proven to be a winning formula, alongside its more accessible pricing should mean a winning combination for couples who want top quality wine with crowd-pleasing qualities that won't break the bank. Boco by House Coren is one of the best examples of this style.

"Finally, as more and more vineyards in the UK open their doors as wedding venues, it only makes sense for couples to toast their nuptials with the venue's wine as well."
William Coren, House Coren
www.housecoren.co.uk