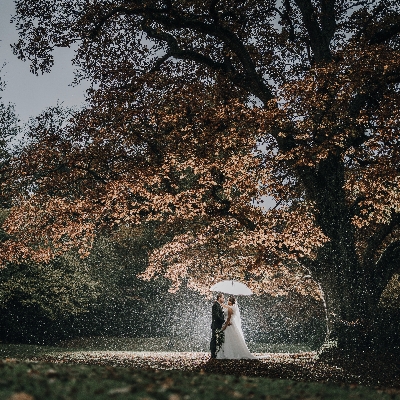 Rain or shine
Q. We love the idea of a springtime al fresco wedding, but are concerned about the unpredictability of the weather. What would you suggest?
A. Stephanie Bone says: We'd recommend you always have a plan B in place with your venue and wedding coordinator. That way, if the weather does take a turn, there's no stress about where you'll be saying "I do." At The Ravenswood, for example, we give you an hour before your wedding to decide if you want to get married outside or indoors, and once you've given the go ahead we'll have the ceremony area set up and ready.

Another great idea is to ask your venue if they have any umbrellas you can have on standby, then if it does rain mid-vows, you and your guests won't get wet – it also makes for a great photo opportunity! Speaking of photos, ask your photographer before the day to make sure they have ideas for wet weather. We've found some of the most stunning pictures here have been taken in the rain.
Stephanie Bone, The Ravenswood
www.theravenswood.co.uk