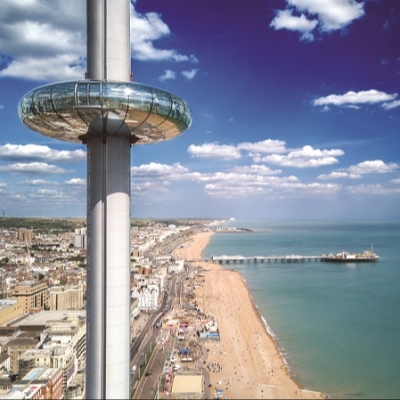 Where to begin?
Q. We're just starting out on our big-day journey and neither of us have a clue what we should look for when booking a venue. Can you help?
A. Laura Pauley says: There's so much choice when it comes to choosing a wedding venue, but there are several questions you can answer to assist in narrowing down your choices. Firstly, what's your budget? Secondly, what's your vision of your special day? Is it traditional, such as a heritage hotel or modern and unique like the British Airways i360 viewing pod? Perhaps it's a natural setting, such as a barn or garden.

Next, think about how many guests you'll invite. This will help you to decide what size the space needs to be. Wedding venues will be able to advise you how many people they can accommodate and offer ideas for the best layout and realistically how easy it is to transform it to suit your vision.

Finally, what time of year do you wish to marry? Indoor venues will suit you best for a winter wedding, but for spring or summer nuptials somewhere that has a large outdoor area with indoor rooms would be worth a look. For example, BA i360 has large beachfront terraces combined with indoor rooms boasting sea views giving the best of both.
Laura Pauley, British Airways i360
britishairwaysi360.com