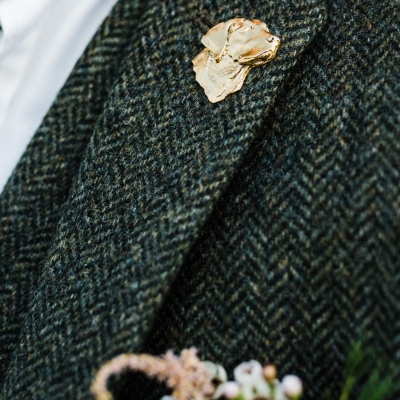 Labour of love
Q. We plan to get married in February around Valentine's Day. What romantic touches can we bring to our big day to make it even more special?
A. Sally Gallis says: You may automatically think of soft, muted pastels and pretty florals, but elements can be included in lots of ways in order to add something extra special. Choosing to have your wedding near Valentine's Day means that it will be particularly romantic and a perfect excuse to really show your partner how much you love them. What's important is that the details you choose are authentic and completely you. Some romantic ideas include personalised cake-toppers, table names or sharing your milestones on a blackboard.

I think it's super-romantic to find a way to connect with your partner prior to the ceremony. I'm a sucker for a secret love letter or a personal token delivered to your intended before the day gets going. One of my brides commissioned a lapel pin in the shape of their beloved Labrador's face for her new husband to wear – a great way to include a special member of the family as well as a personal symbol of love.
Sally Gallis
events-by-design.co.uk