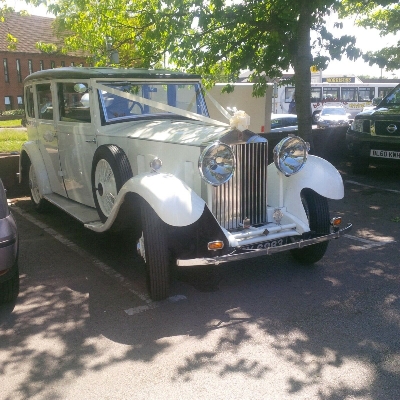 How to get from to A to B
Q. Given this is most likely the first time you've looked into weddingday transport, it's important to choose a small family firm that will work to understand what you'd really like for your special day.
A. David Weaver says: It should take the time and trouble to tailor a package to suit you, and try hard to fulfil your wishes.

Think about the type of vehicle you'd like and crucially, how many, in order to get everyone to the venue on time. Scheduling can often be quite challenging, so wherever appropriate, think about carrying out several journeys with the same vehicle to keep costs down, but never keep people waiting. Discuss anything your transport provider might need to know in terms of logistics, for example, if there are any mobility assistance requirements. Bear in mind also the time you'll need to set aside for photographs. Make sure your chosen transport supplier is willing to go the extra mile to accommodate your photographer's wishes for settings and poses.

Have a budget in mind and look for a company that won't charge extras once the price is agreed, no matter what unforeseen changes might occur on the day. Be aware that some companies charge extra for waiting time, mileage, photographs, and decorations that they might not have quoted for at the start.

Remember, it's your special day and it should be stress-free and memorable. Once you've discussed times, addresses and special requirements, your chosen car firm should take care of the rest quietly and without fuss.
David Weaver, Weaver Family Limousines
weaverfamilylimousines.co.uk