Ask the experts
Here is a selection of Q&As from Your Sussex Wedding magazine. If you would like your question answered by our experts, please email it to editor@your-sussex.wedding.
To view more Q&A's on a different topic, please select one from the list below.
Hot topic: Summer lovin'
Our experts solve your summer wedding worries
---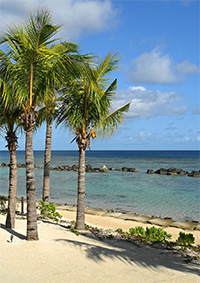 Long-haul holiday
Q. We're tying the knot in August and looking for a two-week honeymoon straight after; although it's the school holidays so what do you suggest?
A. Jenny Lane says: August can be a tricky time to find the perfect adult-only honeymoon given you are in the middle of the school summer holidays, but don't fear there are plenty of great options out there, including Kenya.

Famous for its wildlife, dramatic scenery and rolling plains Kenya has a lot to offer for those looking to do something a little different for their honeymoon. Spot the Big Five on a Safari, see the 'greatest wildlife show on earth' by witnessing the annual Great Migration, visit the Great Rift Valley or take in the local culture with a visit to a Maasai village where you can join the villagers on a walking safari.

There are some fabulous accommodation options including luxury tents perfect for a romantic night sitting under the stars listening to the sounds of the wildlife. Alternatively, spend a night or two at Giraffe Manor in Nairobi, set in a 1930s manor with their herd of resident Rothschild's giraffe who might join you for breakfast by reaching their heads through the windows!

You can easily spend two weeks exploring Kenya but if you would love some luxury beach time then you can combine this trip with either Zanzibar known as the 'Spice Island' (two-hour flight), Mauritus famed for its pristine white beaches (four-and-a-half-hour flight) or the Seychelles which is a tropical paradise (three-and-a-half-hours).
---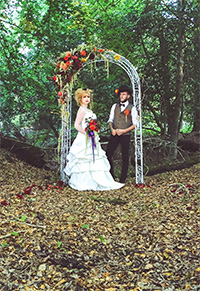 Al fresco dreams
Q. For our summer wedding we've decided to have the legal ceremony before the 'big day' to open up our options of the style of wedding we want.

We're thinking a woodland-inspired al fresco ceremony within a forest, or something similar, led by a celebrant; but where do you start with styling something like that?
A. Sara Ellis says: Embrace the space you have. Firstly choose the location where you will be saying your vows, once you have this, you can start adding the little touches to make it intimate. Consider a focal point for the ceremony, this can be achieved by including an arch, and we especially love a rustic doorway, which could even be used as an entrance to your ceremony. Hay bales are great alternative for customary seating and work well with the woodland theme.

Utilise the outdoor and natural fixtures by hanging ribbons, lanterns or glass tea lights in the trees. Festoon lighting and fairylights can add a magical charm which will carry on to the evening.
---
Pull up a chair
Q. We're having our summer wedding reception in an open-sided marquee within our chosen venue's grounds; however the chairs that come in the marquee are hideous. Help, how can we make them look 'prettier' in keeping with our romantic-themed day?
A. Annabel Grange says: There are several ways to make unsightly chairs look lovely for your special day. Ivory chair covers give a softer look and then I'd recommend a delicate ivory lace sash, this gives a really romantic feel. A rose could be added into the bow to add some colour and then these can be given to each guest at the end of the evening. I usually use silk so they last the day without wilting, and they are a good keepsake too!
---
Summer sun
Q. We're tying the knot in August and, should we have lovely weather, which flowers will hold up well in the heat?
A. Bella Timbrell says: For me, I love cottage-style, slightly wild bouquets but this doesn't always bode well for hot weather. Usually flowers that have thicker, woodier stems will hold up better in heat but whatever style you choose, why not keep a jar/vase of water close by to pop your flowers in – it's a great way to keep them looking fresh throughout the day!

Flowers: Dahlias, zinnias, roses, freesias, jasmine, helianthus, sedum, succulents, ami majus, gypsophillia, spray roses, lisianthus.

Foliage: Rosemary, lavender, eucalyptus, pittosporum.
---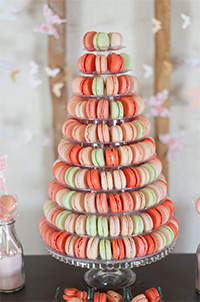 Sweet delights
Q. For our summer wedding what sweet treats can we offer our big-day guests?
A. Allison Knaresborough says: Who doesn't love a sweet treat? I specialise in making French macarons which I believe gives your guests the ultimate sweet indulgence at your wedding. These elegant treats can complement any wedding colour scheme due to the bespoke shades that can be created. Macarons are a sweet treat that look seriously smart, making them an excellent choice when it comes to wedding favours – and they can even be custom-shaped, hand-painted or gold-leafed to make them extra-special.

There are limitless flavour and colour combinations with macarons. Hundreds can be arranged across tiers to create an attractive tower, offering you a wedding cake alternative or a tasty centrepiece on a dessert/buffet table. Your tower will become a talking point as guests will be eager to tuck in and try your chosen flavours.

Summer flavours I'd recommend this year are; salted caramel, vanilla, lemon, raspberry, even cookies and cream – these are all excellent ice cream flavours and work well as macaron flavours too. Finally an added bonus of selecting macarons as your sweet treats is that they are gluten free!
---
Contact our experts...
Allison Knaresborough
Queen Bees
Annabel Grange
Wedding planner
Jenny Lane
Blue Eye Travel
Sara Ellis
To Have & To Hire Events Ltd
---