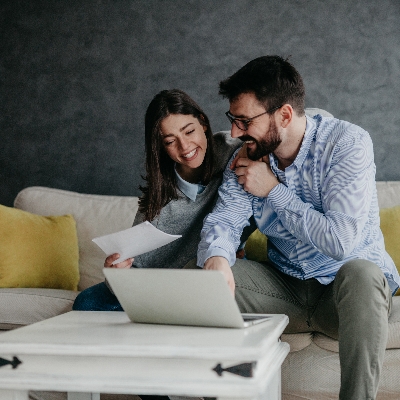 Let's start at the very beginning
Q. We got engaged over Christmas – so excited! But where do we start with the wedding planning?
A. Brian Mole says: Congratulations! Christmas is also when my fab wife Helen and I got engaged. I have a few suggestions based on my experience of around 50 weddings per year...

- Set a date for the wedding. Do you want a long or short engagement? Think about the time of year you'd both love to get married. Every season has its own benefits.

- Book the venue. Think about the type of venue you want and set a budget. Have a think about the ceremony too – you may wish to have a religious service in a church, a civil ceremony at a venue or Register Office, or exchange vows in a stunning woodland setting, beach or field for a personalised ceremony conducted by a celebrant.

- Book the high priority vendors. The very best suppliers who offer a bespoke service are usually booked well over a year in advance so it's important to prioritise. This is true now more than ever with the Covid crisis causing a backlog, so don't wait.

- Open days and wedding fairs. January, February and March traditionally have a lot of wedding events running. Venue open days usually feature trusted, high-quality suppliers so it's essential to visit these.
Brian Mole, Brian Mole Wedding DJ
www.dancemix.co.uk