Ginger Ray has revealed the top 19 UK cities to host your pre-wedding girls trip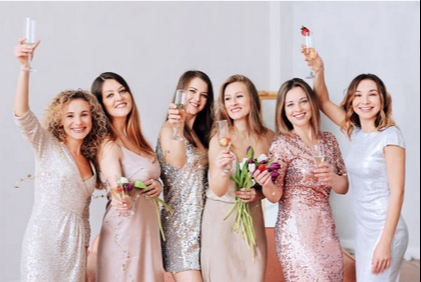 Getting your nearest and dearest together for a hen party can be challenging and pairing that with a cost-of-living crisis might mean you're looking to celebrate a little closer to home. So, hen party decoration supplier Ginger Ray has done a little digging to find you the top 19 UK cities to host your pre-wedding girls trip and it may delight you to know that you don't have far to travel for the very best!

Based on an overall ranking of cities providing the most options for a memorable stay, according to Trip Advisor data, considering everything from bottomless brunches and spa treatments to availability of the hugely popular Whispering Angel wine, our beloved Brighton came out in second place just behind Bath. With an impressive 587 group activities on offer there'll never be a dull moment and given the strong showing in categories such as restaurants with brunch options, accessibility, spots with outdoor heating, vegan options and a good bar scene, everyone in your group should be guaranteed a fun, and above all, comfortable time.

Jess Martin, decoration expert at Ginger Ray says, "It's surprising to see how the different cities ranked, with some unexpected ones such as London and Manchester towards the bottom of the list. While the bride is the main focus of your hen party, so many people are involved in making it special so it's really important to factor this into your planning, whether it's dietary needs or accessibility. The index is also a great way to scope out which city suits your group's vibe, whether it be outdoor activities or bars and restaurants. Making sure the place you visit is the best for those preferences will ensure there's no disappointment among the group."

So, there you have it. In case there was ever any doubt, here's the proof: Brighton is the place to be!