Tips on how to create showstopping floral displays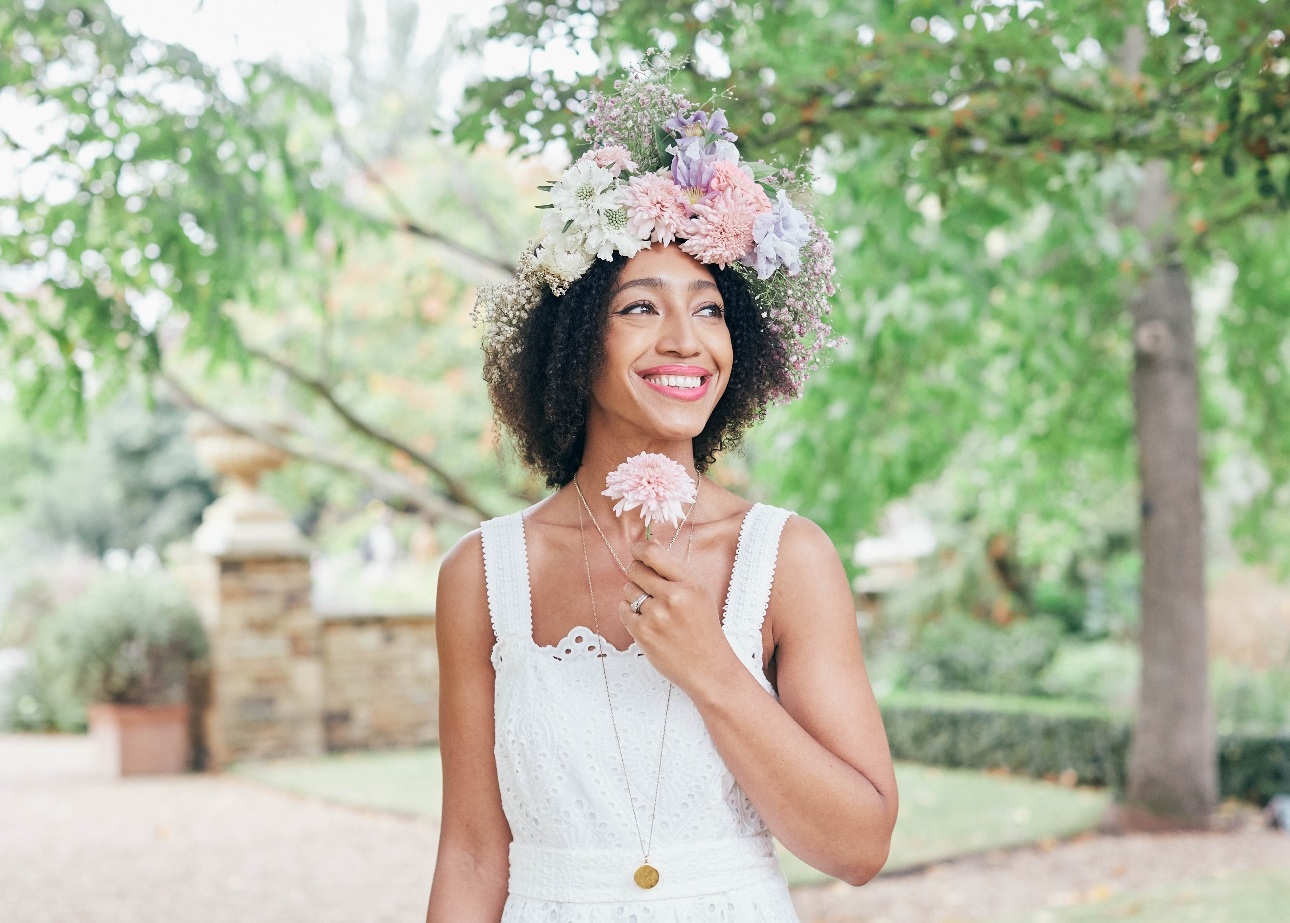 Credit: Sophia SpringHere at County Wedding Magazines HQ we're certainly excited about the hundreds and thousands of weddings that look set to take place this spring and summer - oh how we've missed you! One of our favourite things to swoon over when we see wedding photos is the.... flowers!
In celebration of Garden Day on Sunday 9th May, events florist Hazel Gardiner shares her top tips for creating showstopping wedding floral displays for all those nearlyweds out there looking for some blooming marvellous inspiration. Read on to find out how to create the ultimate garden celebration-inspired big day, a huge wedding trend this year...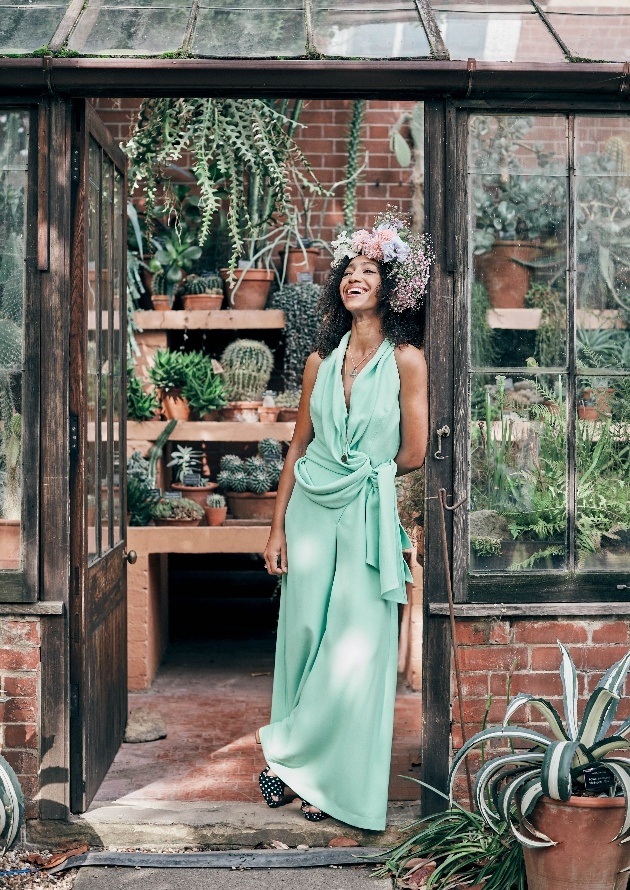 Credit: Sophia SpringWhy are you supporting Garden Day?

I had a very rare cancer ten years ago, and since I was ill, I have found huge escapism in gardening and I have gained confidence from it, as you grow something you feel a real sense of achievement. Garden Day is about celebrating the physical and mental wellbeing benefits of being in a garden, and this is not just for people with gardens – everyone can get something out of the green space near where they live.

Now that gatherings of 6 are allowed outside and weddings can resume for 15 guests, what would be your top tips creating a floral display / tablescape for a truly intimate gathering?

The first thing I would think about is what atmosphere you'd' like want to create. You may want your day to be romantic, informal and wild or colourful, energetic and vibrant. This will help guide your flower choices and table styling.

Once you have your vision think about what needs to go on your table. If you have lots of serving platters you can sweep trailing clematis or ivy over tall candelabras. If space isn't a problem, create a table runner using loose foliage or odd numbers of stem vases down the centre of the table.

Flowers also make wonderful favours, a posey of dried flowers can double up as a personalised name setting the perfect take home for guests.

Finally, lighting, candles can really change the mood and also bring in another element of colour.


What would be your advice for brides on a budget who still want to ensure flowers make an impact on their wedding day?
If you have a limited budget, rather than it being eaten up on a multitude of tables, allocate a lump sum into one Instagram worthy installation instead.

A hanging cloud, arch or mantelpiece can be a focal point for a room and really create that wow moment. Limit your floral choices and colour palette.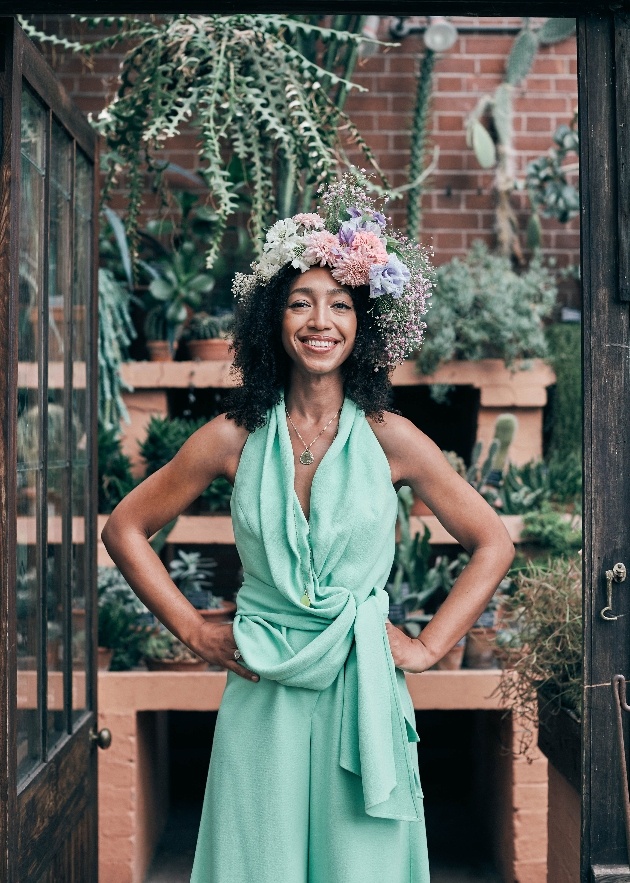 Credit: Sophia SpringThe greater the number of flower varieties the greater the expense. You can create magic with a neutral palette or lashings of textural foliage.

Also, your bridal and bridesmaids' bouquets can be used at your reception, we provide vases for these, so they don't get forgotten.

What are the biggest floral wedding trends you have seen emerge from the pandemic?

People are much educated about the importance of seasonality and the provenance of their flowers. I think this is due to many of us trying gardening for the first time over lockdown.

People are drawn to the fact that I use seasonal British flowers and sustainable methods. People have also embraced flowers like never seen before. There is a greater appreciation of how the gift of blooms can brighten up someone's day, including our own.

Many of my couples who sadly had to reschedule their weddings have now gone bigger with their floral designs and new requests are much bolder, which is wonderful to see.

Also dried flowers, it was difficult to get fresh wholesale flowers at certain points last year. I've always dried flowers and used them in my designs and workshops but now this trend has tripled in popularity.

How will you be celebrating Garden Day on Sunday 9 May?

I have our friends who are a family of four joining us. We normally spend New Year's Eve together but sadly missed out on this in 2020. It will be wonderful to show their girls how to make flower crowns. Of course, I will be unleashing my passion for tablescaping outside in the garden.

I used to work in fashion and have really missed the opportunity to dress up. I am relishing the thought of busting out an occasion dress and matching it with my crown. It really will be a scent and colour filled day, energised by nature, food, conversation, and laughter.



Visit gardenday.co.uk for hints and tips on how to celebrate Garden Day at home, as well as dates and times of events - there's plenty of how-to videos on there to boot!

For inspiration follow Facebook, Instagram, Twitter, Candide and TikTok (to join in on Tiktok, simply use the hashtag #GardenYay & show what you're getting up to prepare for the big day). Followers are also encouraged to share photos and clips of their celebrations using the hashtag #GardenDayUK, and the pick of the bunch will be in with the chance of winning one of 10 National Garden Gift vouchers each worth £100!