Weddings and trends that have taken a storm in 2019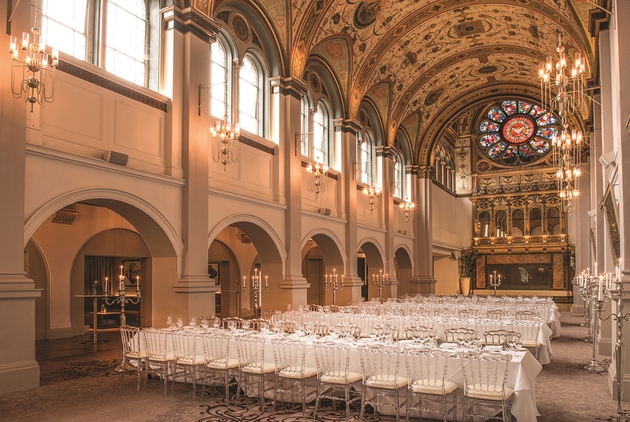 As millennials become more environmentally conscious, and mobile technology increasingly features as an essential part of everyday life, the wedding industry is seeing several major new trends this year, from an increase in eco-friendly celebrations to the rise of wedding hashtags and selfie spots. In this article, Darren McGhee, Venue Director at De Vere Beaumont Estate, looks at the top wedding trends that are taking the hotel industry by storm.

Going Green
'Single-use' was last year's buzzword, with Collin's Dictionary naming it the word of the year, showing just how much momentum the conversation about single-use plastic has achieved. According to Pinterest's Wedding Trends Report 2019, millennials are twice as likely to care about sustainability than older generations, and the platform has seen a 181% increase in searches for sustainable wedding ideas. Etsy, an online marketplace, reports that there has been a significant rise in sustainable wedding accessory purchases, with more than 107,000 searches for eco-friendly bridal items over the past four months. Reusable straws, biodegradable confetti and vintage décor are some of the examples the company has witnessed increase in popularity. Eco-friendly options where couples look to reduce their carbon footprint, cut down on single-use plastic during the big day, or even spend their honeymoon contributing to a beach clean, are just some examples of how weddings are being influenced by the eco-conversation. The Duke and Duchess of Sussex set the tone when they travelled to their evening celebrations in an electric car last summer and here at De Vere Beaumont Estate; we have our own electric car charging points if any of our wedding parties want to do the same. There are lots of other alternatives, for example many are now opting to begin the day with guests arriving in privately hired buses or via public transport to reduce emissions from multiple cars or vehicles. There's a growing trend in brides looking for wedding dresses that use eco-friendly fabrics. Most fabrics like polyester contain plastic and, according to Brides Magazine, more brands are switching focus towards sustainability, to offer a range of wedding dresses that are made from ethical fabrics.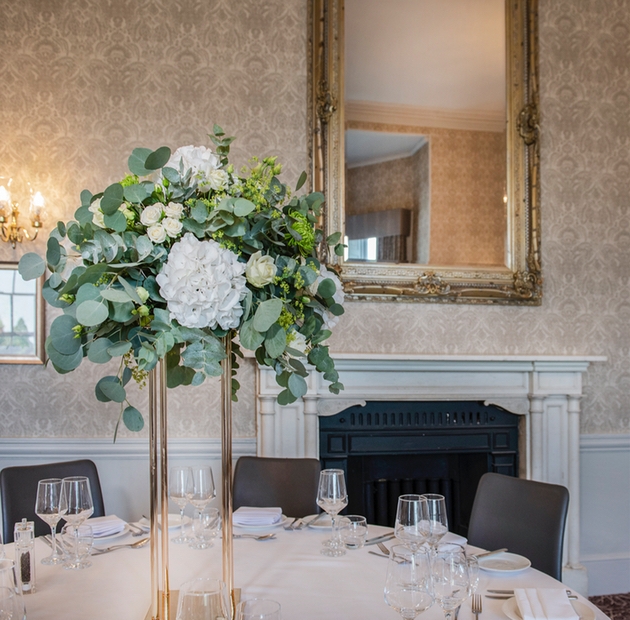 Flower Power
As wedding planners and couples opt for more natural and sustainable décor, we're seeing a trend in more seasonal bouquets and greenery being used to dress rooms and adorn outfits. Couples are choosing greenery and foliage over lavish flower arrangements, and brides are selecting textured bouquets, with fruits and grasses to obtain a natural, vintage look. Floral foam contains certain chemicals that don't biodegrade and, with sustainability on everyone's minds, more brides are now considering florists that work on a foam-free basis.

Wholesome Weddings
Vegan Food and Living has recently reported that plant-based diets will be the most popular diet adopted this year, with 2.2 million people intending to make the move away from animal products. As a result, we're seeing a knock-on effect on the wedding industry, as more couples want menus that cater for all their guests without the need to add on alternative dishes for dietary requirements. Whether it's gluten-free, vegan, nut-free, dairy-free or vegetarian, our team are incredible experienced when it comes to dietary requirements to ensure that dishes are adaptable and delicious, in order to not leave anyone feeling side-lined.

#Mr&Mrs
According to Wedding Wire 2019 Wedding Report, 3 out of 4 couples now create a wedding website. This is designed to share information with their guests prior to the big day, enabling them to RSVP, pick menu choices, look at nearby accommodation and to contribute to the wedding fund in real-time. In fact, wedding websites have risen by 15% in the last 3 years, and we see little evidence of this slowing down. Social media is also playing an increasingly important role in the big day, as more than half of couples create a wedding hashtag for guests to use. Guests use the hashtag when sharing wedding photos and videos, meaning they are all available in one space, which subsequently is leading to a rise in a demand for Instagram-able backdrops, such as the grand staircase in our Mansion House which can be adorned with flowers, or our 19th-century Chapel with its painted, vaulted ceilings and colourful mood lighting, as well as fun props like neon signs, doughnut walls and show stopping cakes. At De Vere Beaumont Estate we've seen this first-hand, with guests now almost challenging professional photographers for the best shots. Our stunning rose window is an Instagram dream and, as such, it's a popular spot for pictures, especially for newly married couples.

This is an exciting year for the wedding industry as while couples are paring back in order to align with their environmental consciousness, they're still wanting images and staging that captures attention across social media. As a result, we're expecting to see some really creative and innovative ideas this year, where couples make every penny of their budget work to provide those all-important 'wow' moments.

Check out devere.co.uk