Chichester jewellers RL Austen partners with bridal brand Brown & Newirth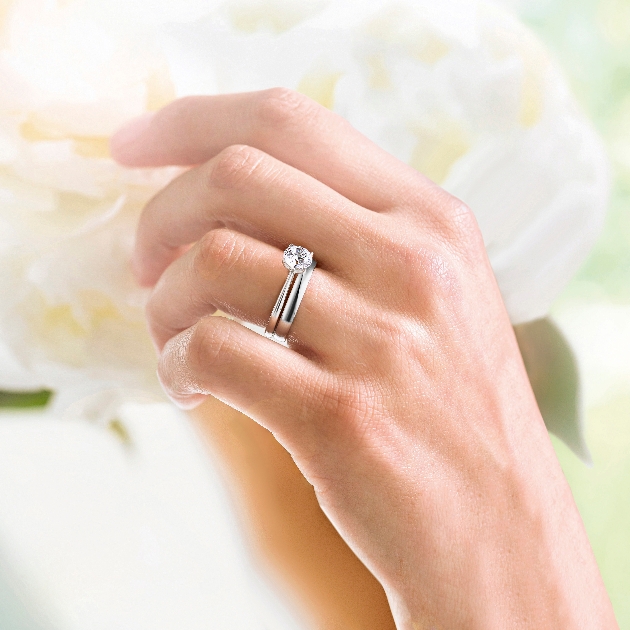 Historical Chichester jewellers RL Austen believes that shopping for wedding rings for the biggest day of your life should be an experience in itself. The team have been blessed to play a part in couples special days for more than two centuries, so they know a thing or two about planning for the big day…

The friendly team of experts are in store to guide you step by step through the process. From choosing from the hundreds of styles available to picking the perfect precious metal and selecting the correct size, have you covered.

The collection of stunning wedding rings has been hand selected to offer you the very best in terms of choice and variety. From classic plain court bands to modern matt finishes, from intricate patterns to the most exquisite diamond set designs there is something for everyone.

What's more if you can't find exactly what you want in store, the team will work with you to create a totally bespoke piece that represents the ultimate symbol of your lifelong commitment to one another.

This year, RL Austen has cemented its place as the go-to destination for bridal jewellery in Chichester by creating an exclusive partnership with award-winning bridal jewellery brand and manufacturer Brown & Newirth.

Since 1967 Brown & Newirth has been hand-crafting jewellery that represents those special moments that last a lifetime. To this day, its team of artisans still use those same traditional jewellery-making techniques while adopting modern processes to create the very finest bridal jewellery available today.
Hand-crafted using the finest platinum and 18ct carat golds along with hand-selected conflict-free diamonds, each beautifully crafted piece is made to order and can be made even more unique with the complimentary engraving service, part of Brown & Newirth's unique Tender Loving Care jewellery service package.

As part of this service, Brown & Newirth want your jewellery to last a lifetime so to help keep your jewellery looking its very best, its also provides free resizing and refinishing. Such care also encourages your healthy jewellery habits along the way so that through regular cleaning and checking, your jewellery can last the lifetime it was intended for.

Additionally, Brown & Newirth is so confident in the quality and finish of its jewellery that every piece is backed by its lifetime guarantee.

As part of creating this wonderful working partnership with Brown & Newirth, in store RL Austen has dedicated an exclusive area for couples to choose their perfect rings. Upon arrival you will be greeted by a member of the team and can join them for a glass of fizz, beer, tea or whatever your tipple whilst you peruse the collection.

They know that planning for a wedding can be a daunting prospect so let them help make things a little easier and join them to select the rings to represent your perfect day and your lifetime together.

Check out for further information www.austenjewellers.co.uk