Enjoy a magical night at the opera at The Royal Pavilion, Brighton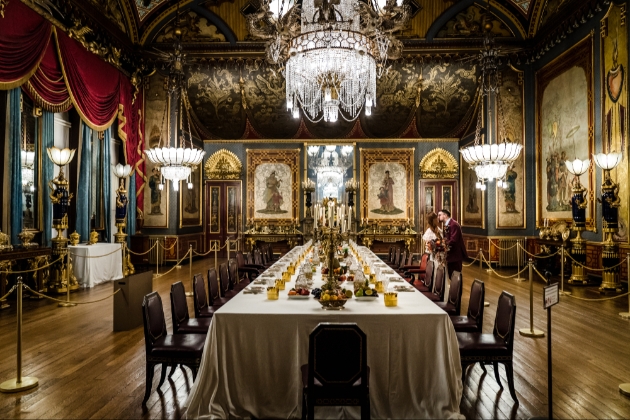 Credit: Mona Ali Photography Following previous sell-out performances, Singing Salon, under the directorship of mezzo soprano Pippa Dames-Longworth, returns to the Royal Pavilion, Brighton, for an evening of Operatic Adventures and Decadent Dining on 6th May and 16th September.

The evening will begin with the fun and mayhem of mistaken identities in Mozart's Cosi Fan Tutte after which, the banqueting room will be filled with the melodies of celebrated composer, Gioachino Rossini, who himself performed at the Royal Pavilion in 1823. The evening will end with the exuberant ensembles of Giuseppe Verdi.

These events are a wonderful way to experience the venue out of hours and get a feel for how your wedding day here might feel. Tickets can be purchases from the Royal Pavilion & Museums booking office on 03000 290 900 or online from www.maximcloud.co.uk/brightonmuseums/events. Tickets are priced at £170 per person. Private tables of 10 are available and smaller groups will be asked to share a table. Discover more about the Royal Pavilion at https://brightonmuseums.org.uk along with wedding-hire details.