Expert Q&A: Love and unity
We asked Stefan Field of Ceremonies by Stefan (www.ceremoniesbystefan.com) how to include close friends and family members in a wedding ceremony. Read on to find out what he had to say.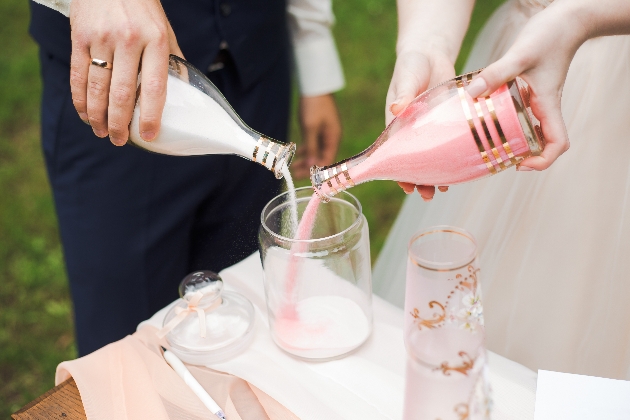 There are many ways to include your friends and family such as having them enter with the bridal party, deliver a reading or poem, or even asking the talented amongst them to provide a musical element. For me, having them join in as part of a unity ceremony is the perfect way to bring families together and welcome each part of the couple into the fold of the other.

You also have the option to include symbolic actions such as pouring different coloured sand representing the family members from individual bottles into one jar bringing everyone together as one. This is a great visual element and a simple way to include your nearest and dearest.

Having friends light a unity candle and pass around the flame or take it in turns to light smaller individual candles also includes them in the service. It's a lovely way to show the closer connection between everyone present and part of your special day.