Get to know Charlie Davies Photography, official photographer for our Signature Wedding Show at Mercedes-Benz World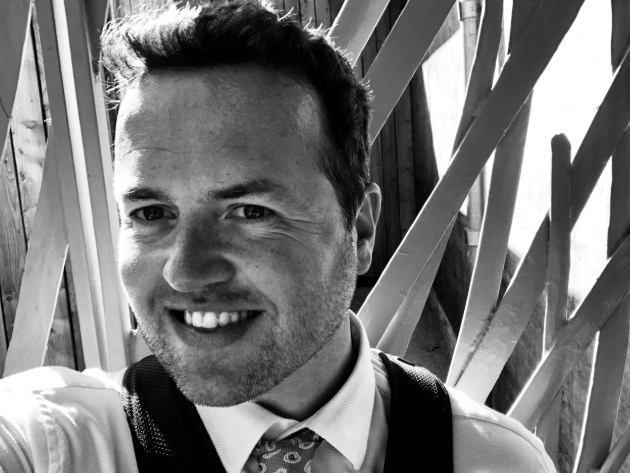 We caught up with Charlie Davies Photography, the official photographer for our Signature Wedding Show at Mercedes-Benz World in Surrey this weekend, 28th and 29th September.

How long have you been a wedding photographer and how did you get started?
I've been a professional photographer for 12 years. I started by working for an event company specialising in winter skiing corporate events in the alps. I helped run the events but started taking photos for the event company. Soon guests and locals in the ski resort starting asking me if I photographed weddings. I started assisting a local wedding photographer and then began building my confidence and experience as a wedding photographer

What's been the highlight of your career?
If it's wedding related I have had so many incredible moments it's so hard to pick one. Maybe photographing my first professional wedding. I remember feeling so proud and excited that my professional career had began.

I am also a commercial photographer and in 2014 I photographed many famous celebrities as part of my work for the Invictus Games, including Bruce Forsyth, Tom Hardy, Bear Grylls and Joanna Lumley. I felt like I was dreaming.

Do you have a favourite style of wedding to shoot?
In truth, I love photographing at venues with lovely outside areas. I was a professional snowboard instructor, I love capturing people having fun and relaxing with their friends and laughter. I believe people make the wedding, I am recommend by a venue in Hampshire called the Barn on Bury Court, it's a beautiful venue and the gardens are so pretty.

I love using natural light but being a wedding photographer I am very used to photographing in a great variety of venues from Blenhiem Palace, Farnham Castle, The Rosewood London, Polhawn Fort Cornwall. I think through my travels as a photographer I have become very versatile.

What's the best thing about working in the wedding industry?
I think the best thing without question is working with couples and delivering incredible happy fun memories. Over the years I have learnt so much about life through the wonderful people I have photographed. Also many people in the wedding industry all come from a place of inspiration and we all have a lot in common.

I have many good photographer friends including my best friends Ani and Kevin Evans who have inspired me in so many ways. And also provided me with lots of training over the years.

Why should couples book you?
I would say couples should book me because of my experience, people skills and ability to blend in with the crowd. Many of my couples say it was like having a friend at their wedding. I also offer lots of tips, a pre-wedding shoot and a viewing premier night at my studio in Farnham after the wedding day.

My service is a very personal one, I truly love working with my clients and getting know there likes and passions. This helps me deliver a truly unique and inspiring photography service. Weddings are so much more than just a word they are incredibly important moments in time and I believe a good photographer can really make such a huge positive contribution on such an important day in life

Charlie Davies Photography | www.charliedaviesweddingphotography.com

Don't forget to say hi to Charlie this weekend at our Signature Wedding Show at Mercedes-Benz World!