Sustainable wedding cake tips with Emily's Mixing Bowl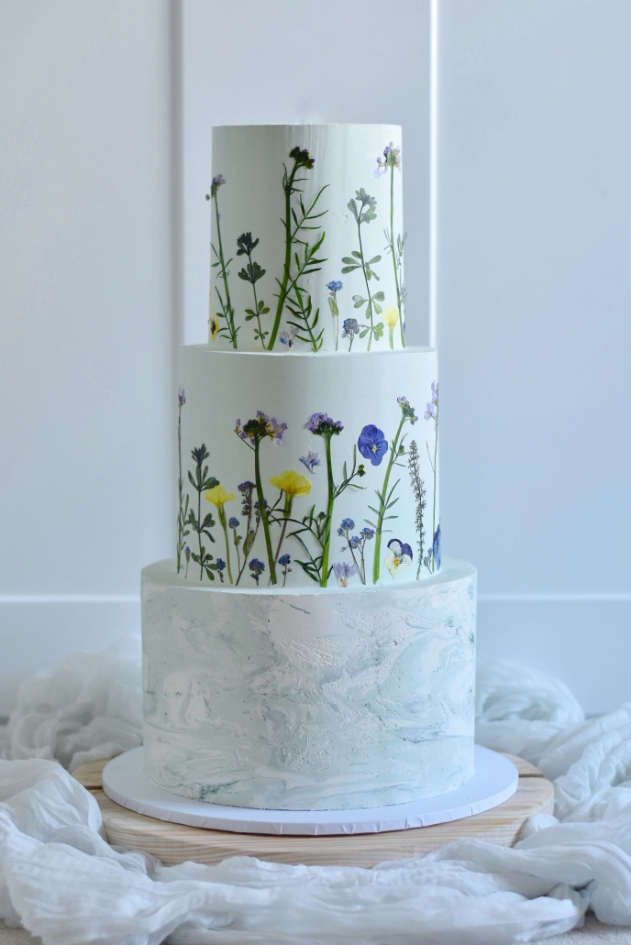 This issue we asked the county's experts for their top tips on planning a sustainable wedding. Thinking about the big-day bake Emily Fitter of Emily's Mixing Bowl (www.emilysmixingbowl.co.uk) told us...

There are many ways in which you can make your wedding cake more sustainable yet still have a gorgeous and of course delicious cake at your wedding. Here's a few of my top tips:

Use your wedding cake as pudding to reduce waste and ensure the cake is all eaten. Ask your caterer if they can cut the cake up and serve it with seasonal berries or a coulis. Choose rich flavours that will satisfy even the sweetest tooth such as chocolate and salted caramel, sticky toffee or coffee, hazelnut, and chocolate.

If you're getting married out of summer season consider a pressed flower wedding cake. The flowers are pressed at their best in the summer and last all year round for that summer meadow look without the imported flowers.

Ditch the cake topper (unless it's sentimental). If you have a skilled cake designer then a cake topper really isn't needed.

Don't use dummy tiers. If you're having an intimate wedding a one- or two-tier cake can still be beautiful. Cake can be frozen and enjoyed in the months to come and polystyrene is very slow to degrade.