We head to Brighton to check out the recently refurbished Doubletree by Hilton Brighton Metropole
Editor Kelly Andrews spent the weekend in the recently refurbished Doubletree by Hilton Brighton Metropole, located right in the heart of the action on Brighton's iconic seafront, and fell in love with Brighton all over again.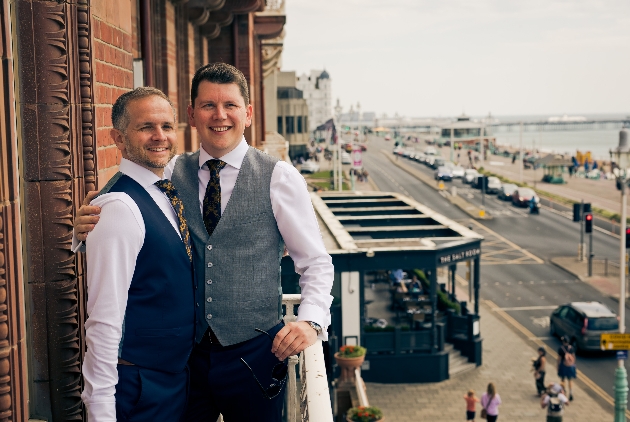 BY THE SEASIDE

With a varied selection of event spaces, this vast venue can cater for up to 800 guests for a seated wedding breakfast, and as many as 1,000 for an evening bash surrounded by Victorian grandeur. It is however, equally adept at hosting the more intimate celebration, so whatever the size of your guest list, the team will be delighted to help shape the day of your dreams.

The impressive and recently refurbished Clarence Suite was built in 1819 as a chapel in the grounds of the Hotel, and officially opened in 1890. It boasts a high, vaulted barrel ceiling with three grand central chandeliers, which can be dimmed to produce a warm glow and the perfect ambience for your wedding breakfast. The Ambassador Suite is a delightful room situated just off the main foyer, with an arched ceiling and central dome feature. The Regency Suite is a spacious room offering the ideal spot for a grand wedding. The latter two spaces are both conveniently situation just off the main foyer. Meanwhile, all three suites offer adjoining rooms, which act as receiving areas, private bars or reception drinks areas.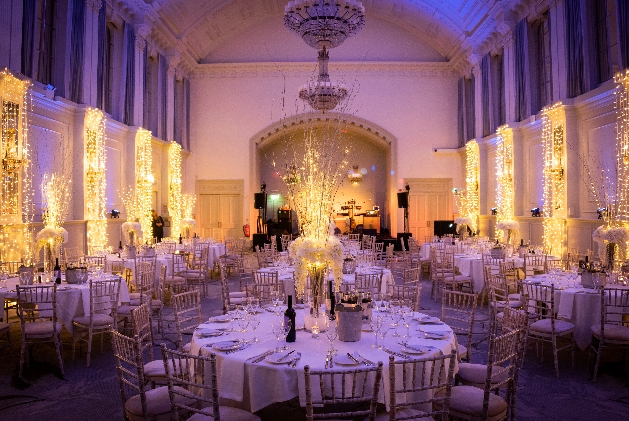 CAPACITIES

The Clarence Suite
Ceremony: 220
Wedding breakfast: 180
Evening reception: 250

The Ambassador Suite
Ceremony: 150
Wedding breakfast: 100
Evening reception: 150

The Regency Suite
Ceremony: 400
Wedding breakfast: 250
Evening reception: 350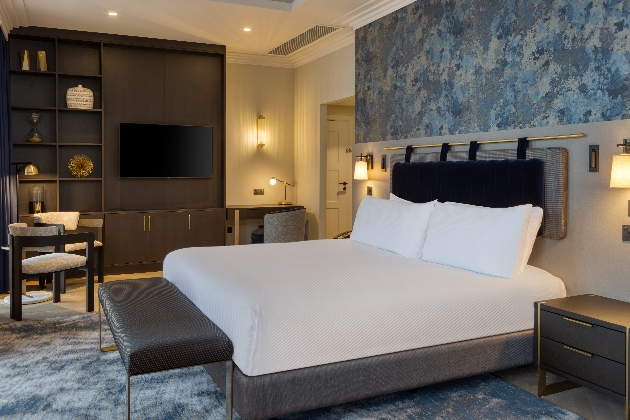 A SPOT OF R&R
For many couples a deciding factor when it comes to settling on a venue is whether or not it offers adequate accommodation for guests. The simplest way to achieve this, of course, is to tie the knot at a local hotel, and with a huge selection of gorgeous rooms and suites, the Brighton Metropole isn't short of somewhere for guests to rest and recuperate following the day's celebrations. I was lucky enough to stay in an incredible sea view suite. The living room area is vast and I could certainly picture a bride enjoying her morning preparations there, with ample space for even the biggest gown and bridal party! It would also be a real treat for the wedding night. The fabulous new décor is super-chic and modern, with an oh-so calming colour palette complementing the seascape the other side of the curtains.
With the lively seafront right on the Hotel's doorstep, you're in the heart of things here – you could lose hours just staring out of the window! But I must admit to being a little concerned as to how this would translate into a good night's sleep. I needn't have worried, as I didn't hear a peep from the outside world come lights out and was off as soon as my head hit the pillow, no doubt slightly aided by the wine flight at dinner! More on that shortly.
Even better still, the venue offers guaranteed accommodation rates for your guests, which are easy for them to book in several ways. While it might seem slightly mundane, I was thrilled about the ample on-site parking beneath the hotel. As you locals will no doubt be aware, parking in Brighton is neither cheap nor easy, and the reduced rates here for residents are certainly a big help.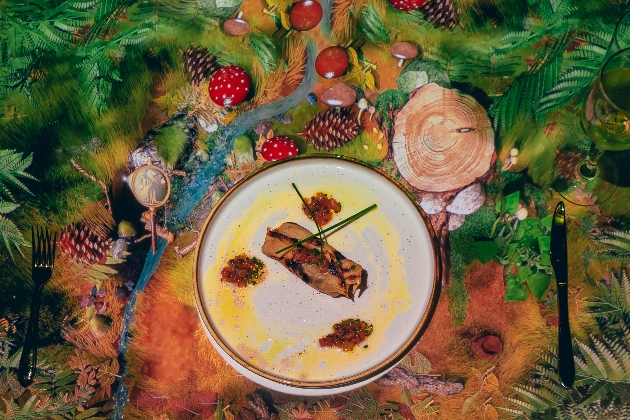 NOT TO BE MISSED
Being in Brighton means there's plenty to do and see while you and your guests are in town, and if you're thinking of making your nuptials into a weekend event, as so many couples are now, there's much not to be missed.
During my stay I was excited to check out the Hotel's Le Petit Chef dining experience. It's so difficult to explain without spoiling the surprise, which is a significant part of what makes the evening so special. Le Petit Chef is hailed as the world's smallest chef. At just six centimetres tall he's renowned for his culinary excellence in French cuisine! His antics in preparing our outstanding five course meal were projected onto the table in front of us, much to the delight of all, using 3D projection mapping. Do turn up with an empty stomach as you won't want to leave a morsel of the food on your plate! The revelation for me was the first course of Caprese salad with bocconcini mozzarella, heirloom tomato, aged balsamic glaze, rocket and radish. I generally detest salad, so for me to count it as a highlight is testament indeed to the little chap's skills! I'd thoroughly recommend accompanying the meal with the Sommelier Choice Grape package, which includes the finest wine pairings to suit each course.
This dining experience would make for a memorable a wedding-eve get together for you and your closest wedding party to kick the celebrations off in style. The story well and truly captures the imagination and will surely stay with you as a memory of this special time in your lives.