PoB Hotels launches PoB Breaks, immersive new journeys that celebrate slow travel
PoB Hotels, the collection of the finest independent hotels across the British Isles, is delighted to launch PoB Breaks in partnership with Porsche. A celebration of slow travel, these breaks are immersive and highlight the very best of each destination by delving a little further into the wonders of our nation, covering everywhere from the Scottish Highlands to Sussex's very own Gravetye Manor.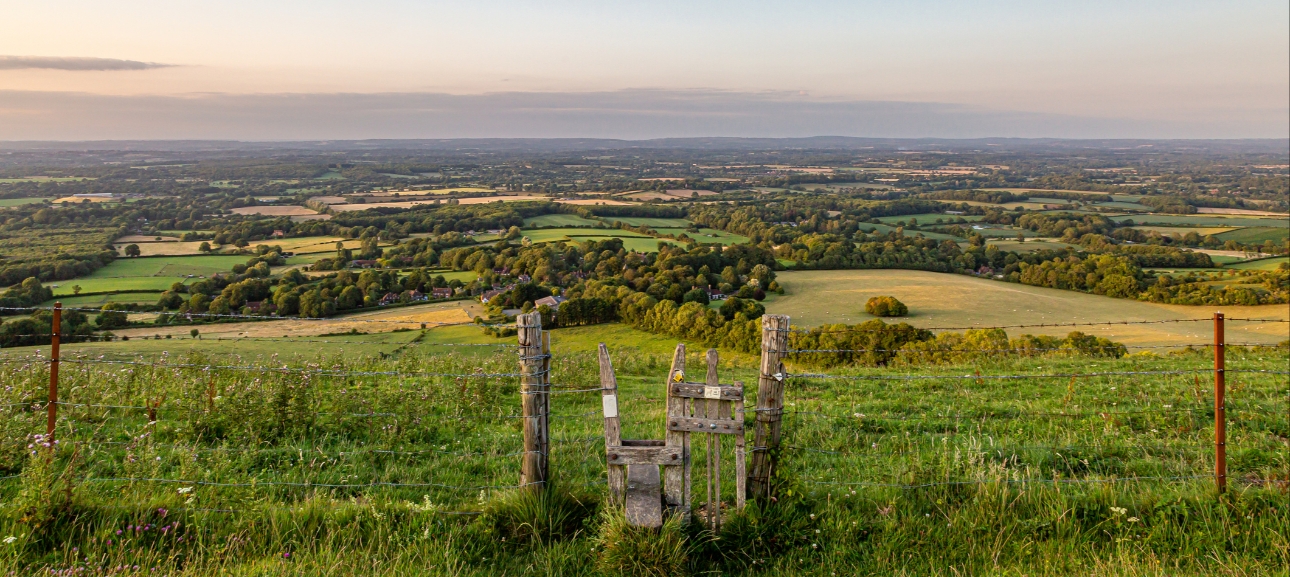 Designed for those wishing to travel beyond the well-trodden tourist trail, PoB Breaks offers the chance for guests to explore Britain in a more immersive way. For example, travellers may feel that they have explored Cornwall, the Cotswolds and Cumbria but with PoB Breaks, guests can tarry a while and discover new aspects to these destinations, enjoying the local culture, food and experiences as well as the honeypot sights.

Those wishing to create their own bespoke break are able to use the easy and convenient interactive map feature on PoB Hotels' website. As well as showcasing hotels, with their great food and beautiful bedrooms, it details local activities and experiences, from coasteering in Wales to a sunset river cruise in Dedham Vale, on the Essex/Suffolk border. Once ready, this can be shared with friends and family to inspire them too. Guests simply need to decide where to travel, then plan their route depending on how long they want to spend in each place. For an even easier experience, guests can take a look at the dozen, carefully curated breaks.

There's something for everyone: foodies, spa lovers, culture vultures, or those who want to get active in the big outdoors. Inspiration includes information on who the break is suitable for, what they must pack, and when may be ideal to travel. The suggested itineraries can be followed in full or in segments most appealing, adding individual ideas to make it the perfect road trip.

Guests may prefer to potter around the South East, taking in castles through the ages – Anne Boleyn's former home of Hever and the romantic Leeds Castle in Kent, before moving on to see Arundel's medieval pile near the South Downs and the magnificence of Highclere Castle, aka Downton Abbey in Hampshire. Or perhaps guests may prefer to get beneath the skin of Wales on a three-week odyssey, going star gazing in the Brecon Beacons, spotting puffins on Skomer Island and bottlenose dolphins in Cardigan Bay. In between summiting Snowdon on foot or by rail and zip-wiring underground through an old slate mine, visit the Italianate village of Portmeirion and the medieval town of Conwy.

The PoB Hotels along the way are a key part of the experience. A journey through part of Scotland will allow travellers to take in a variety of unique properties. Stay onboard the superyacht Fingal and explore Edinburgh, play a game of tennis at Cromlix, Andy Murray's property in the Scottish countryside near Dunblane, and admire artwork by the likes of Picasso and Lucian Freud in Braemar's The Fife Arms. Then end up drinking in the wild beauty of the lochside setting at The Torridon on the North Coast 500 scenic route, perhaps with a glass of whisky in hand.

Wine lovers should take a look at Berkshire's Vineyard Hotel, with its floor-to-ceiling glass vault and 30,000 bottles of wine, pairing it with Michelin-starred Gravetye Manor less than two hours away in Sussex to make the perfect epicurean treat.

For foodie lovers, breaks can be arranged through a series of gourmet extravaganzas and Michelin-starred dining, including Hambleton Hall in Rutland, Northcote on the edge of the foodie paradise that is the Ribble Valley and Gilpin in Cumbria. Fill up by snacking on local specialities from pork pies to stilton and wensleydale cheese. For a spa break with a difference, decide between the superb facilities of a number of northern hotels specialising in wellness, such as County Durham's Seaham Hall or Suffolk's Swan at Lavenham.

Connecting with the locals is always part of a slow travel adventure, and there will be plenty of opportunity for guests to do this, whether it's meeting the fisherman that sell their catch at the quay in the pretty Cornish village of St Mawes, or joining a forager on the hunt for food growing in the wild in Perthshire.

CEO of PoB Hotels, Kalindi Juneja comments: "We are delighted to launch PoB Breaks which has been a labour of love and passion. Inspired by slow travel, this new series of travel breaks allows guests to relax and enjoy the slower pace of life. From intimate picnics in a secluded garden to lazy afternoons on a Cornish beach, the joy of slow travel can be enjoyed all year round at our hotels. These breaks are born out of demand from many desiring a mindful holiday, so we want to ensure we offer something new and fresh for those visiting both from home and abroad."

The new PoB Breaks feature and initial curated inspirations are available on the PoB Hotels' website today.

HOW: To learn more about PoB Breaks check out www.pobhotels.com/breaks, price on application due to hotel rates.