The Bell In Ticehurst is a welcoming wedding venue with a gorgeous design throughout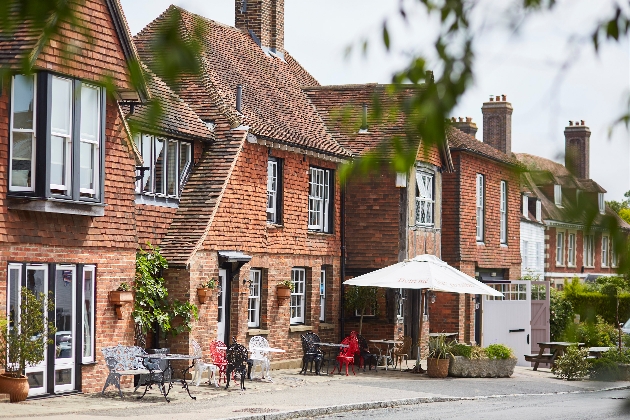 THE BELL IN TICEHURST
01580 200 300 | www.thebellinticehurst.com

Set in the heart of the historical village of Ticehurst, The Bell is at once welcoming to you and your guests. Its design is fabulously eclectic and features wallpaper especially designed for the venue by Hastings artist Melissa White. You'll love the illuminated "I Will Always Love You My Friend" sign in the Stable. Plus, the Love Nest, the round bridal suite, comes complete with copper bath, double shower, wood burner and roof terrace.

The Bell's gardens were designed by Chelsea Gold Medallist Jo Thompson, and the firepit there is a popular place for guests to gather to toast marshmallows. There's also a fabulous double-sided sculpture representing romance and marriage.

CEREMONY TO CELEBRATIONS
Ceremonies take place in The Assembly Room on the first floor with a capacity of up to 90 guests, or out of season in The Stable with room for up to 20 nearest and dearest. If the vows are hosted in the former space, typically guests will then retire downstairs to The Stable, where the happy couple are welcomed as they walk along the red-carpeted solid oak table. Speeches tend to follow this wonderful piece of theatre, during which time the Assembly room is re-configured to facilitate the
wedding breakfast.