The Spread Eagle Hotel & Spa in Midhurst dates back to 1430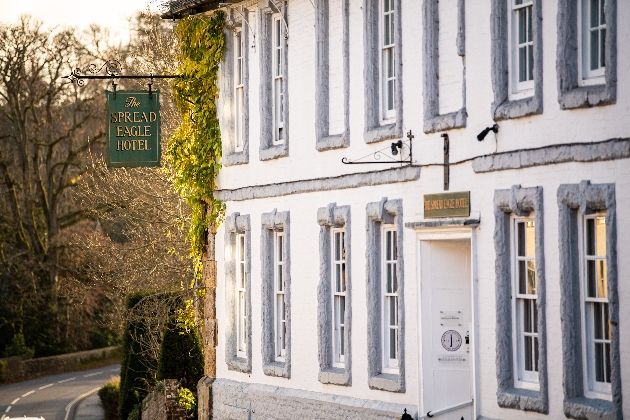 THE SPREAD EAGLE HOTEL & SPA
01730 816 911 | www.hshotels.co.uk/spread-eagle

Located in the pretty market town of Midhurst and dating back to 1430, this charming black and white Tudor timber-framed inn retains its heritage while providing every contemporary comfort. The original coach house and stables, now joined to the hotel, have become the magnificent Jacobean Hall with natural stone walls, heraldic banners and minstrel gallery. While, the contemporary spa alongside it offers a haven to relax with indoor pool, treatment rooms and relaxation room.

THE "I DOS"
Located in the oldest part of the building, the King Edward VII Suite boasts beamed walls and ceiling as well as an open fireplace. It can accommodate 30 loved ones to witness your vows. Meanwhile, the Jacobean Hall can host up to 100 for the ceremony.

THE CELEBRATIONS
The Jacobean Hall is home to wedding receptions and has its own bar plus double doors leading out onto the Jacobean Garden. There's space here for 80 guests for the wedding breakfast and up to 100 nearest and dearest for the evening bash. Alternatively, a marquee can be sited in the Jacobean Garden.

PLUS...
The venue can be booked for exclusive use and the catering team specialise in delicious and locally-sourced cuisine. You'll be offered a free tasting, as well as a complimentary one-night stay on your first anniversary.