Emily at Weddings by Emily Charlotte shares her venue styling wisdom
Emily is the proud owner and lead planner at Weddings by Emily Charlotte. For seven years she has been planning bespoke weddings in England, Spain and Italy, with each one tailored to the style preferences of her lovely couples.

She's been lucky enough to work with couples from all over the world and through this she gets to experience many different cultures and traditions. Together with her couples she incorporates these styles into their wedding days, whether it's a distinct theme or subtle touch.

Emily says, "Being a wedding planner is a job I asbsolutely adore, it's not all glamour (a large proportion of my time is actually spent in the office working on logistics and admin), but an element I truly love, and which often gets everyone excited when it comes to weddings, is the styling and decor."

So let's talk more about that!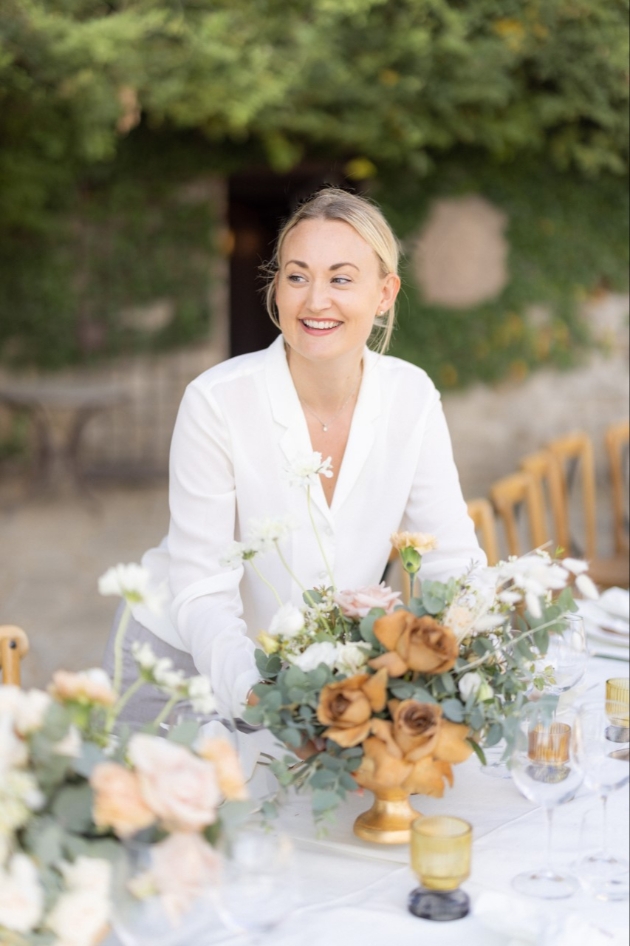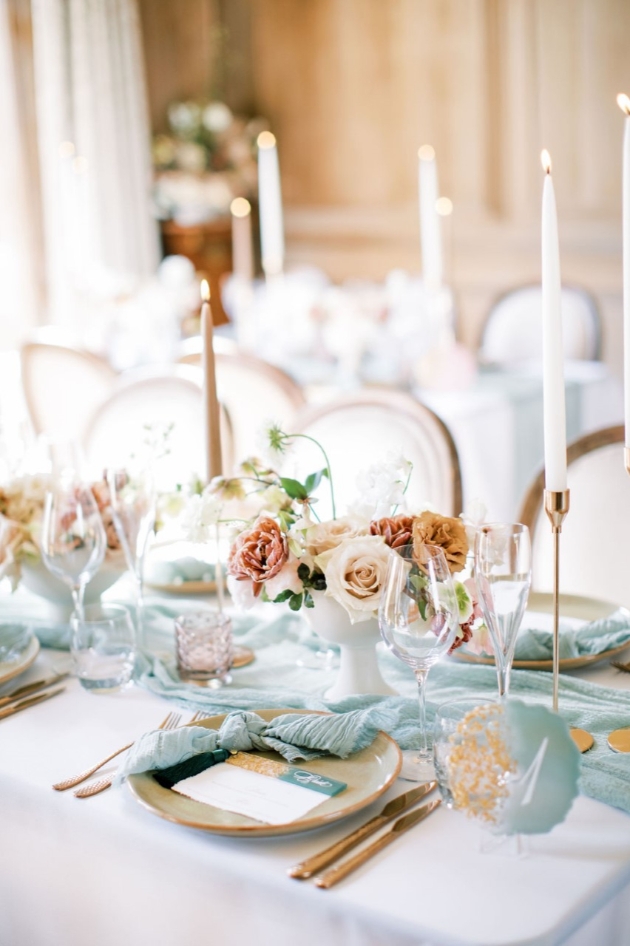 CHOOSING A THEME

This usually goes one of two ways; from the beginning engaged couples either have a very strong idea of how they want their wedding to look, or it's an aspect they can get really stuck on. Choosing a theme for your wedding can be hard as you may love more than one concept, and that's okay! For example, when my husband and I got married, we considered both a winter wedding in the UK and a destination wedding in Spain. We decided on the latter, but equally loved both options despite them being complete opposites. Our wedding would have been different (not bad different, just different) had we chosen the winter theme, so it was important to consider what was important to us when deciding which route to go down.

Here's a few steps to help you determine your wedding style:

1) Before getting down to the detail, it's really important to think about how you envision your wedding day, not just from a style perspective, but the overall atmosphere and setting. Start by writing down some key words that help summarise this, for example…indoors/outdoors, Summer/Autumn, relaxed/formal, intimate/party.
If someone asked you about your ideal wedding day, these should be the words that instantly come to mind. Don't overthink it at this stage.

2) Think about how you want your guests to feel at your wedding. Do you want it to be comfortable and familiar, or an impressive experience? Is it important that they have WOW factor moments, or would you prefer a more subtle day but one that's done well.

3) Next consider your own personal style; what are you, your partner and your bridal parties likely to be wearing? You don't need to have your exact wedding dress picked out yet but if you dream of a black tie affair then this will suit certain venues and styles more than others.

4) Don't be too influenced by trends. By their very nature, trends come and go. If you want your wedding style to last the test of time, then don't do something just because it's fashionable. If you LOVE it, then that's different, go for it! But if you go for a style purely because it's current, you're asking to look back at your photos in years to come and wish you hadn't!

5) If, in your head, you know what you want, but you're struggling to articulate it then working with a wedding planner can really help; we'll pick up on things you say; how you want it to look and feel. We'll take that and run with it to bring you a beautiful design concept that is hopefully everything you want, but at the very least will help sharpen what you do and don't like. You should work with a planner you trust; allow them to get creative and bring a unique flair to your day whilst keep you at the centre of it all.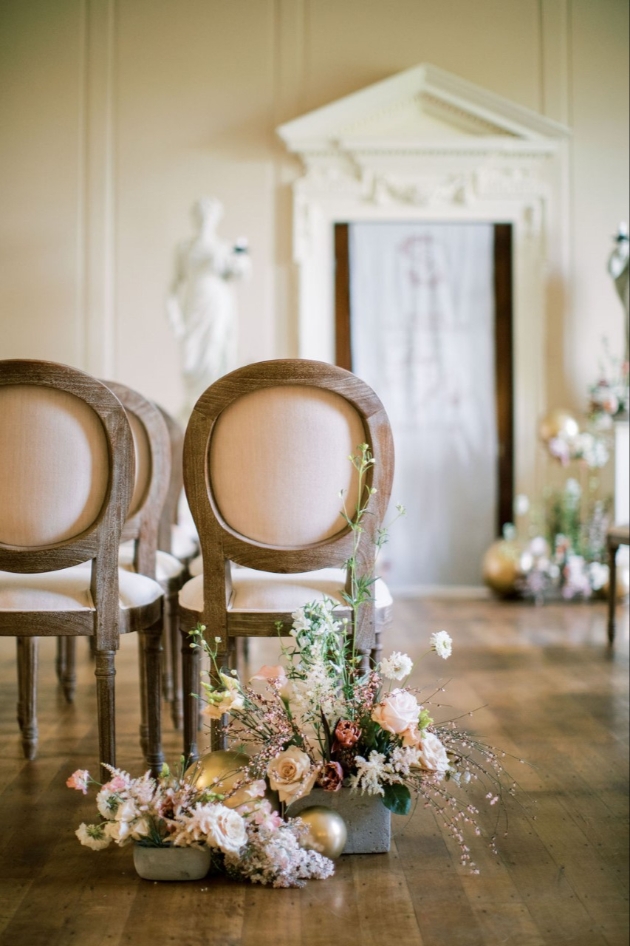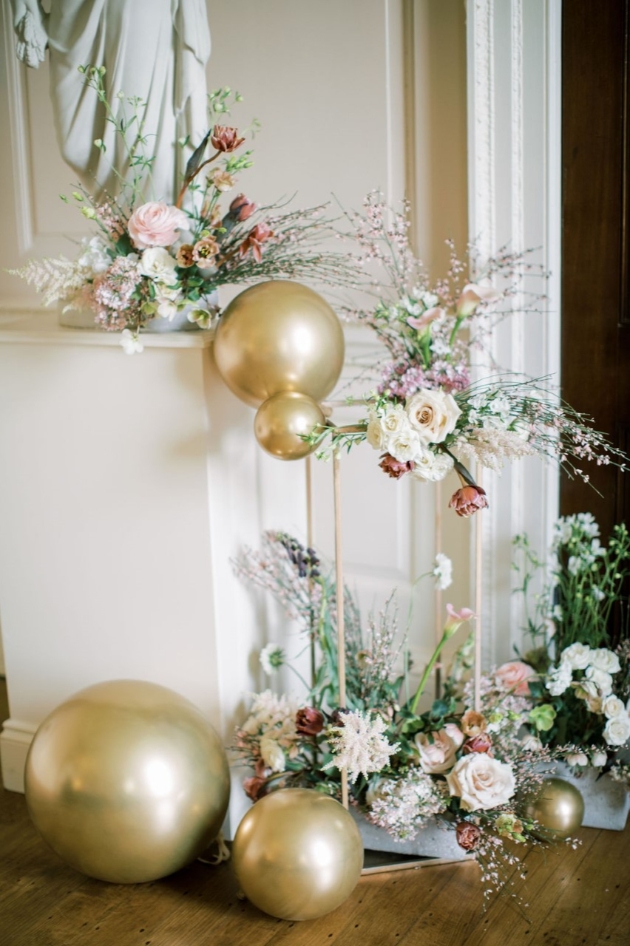 WORKING WITH YOUR VENUE

Every venue is different; some a blank canvas which will allow you to be completely creative with the styling, others will lend themselves more to a particular aesthetic. If styling and décor is an important focus for you, then ensure you have an understanding of your venue from the very beginning.

Here's some things to consider:

1) How will your day flow at the venue; which spaces will you use, and where will your guests walk to get from one location to the next. Look at what is (or isn't!) in situ at the venue…colours, patterns, textures, structures. Take photos so you can refer back to this once you get to the styling stage of your wedding

2) Look at both your Plan A (good weather) and Plan B (wet weather) options; will your décor plans need to change if you had to implement Plan B or can they simply be transferred from one space to an another?

3) Check if there are any restrictions or specific suppliers that must be used in your preferred spaces; for example, don't assume flower installations on existing fixtures will be permitted, if in doubt always ask to avoid any surprises after you've committed to a particular design theme

4) Request clear details on what is (and just as important, what isn't) included in your venue. Do they offer a choice of tables, chairs, linens, glassware, crockery etc? Be clear on what is available to you within the fee, what may come at an extra cost and what will need to be hired externally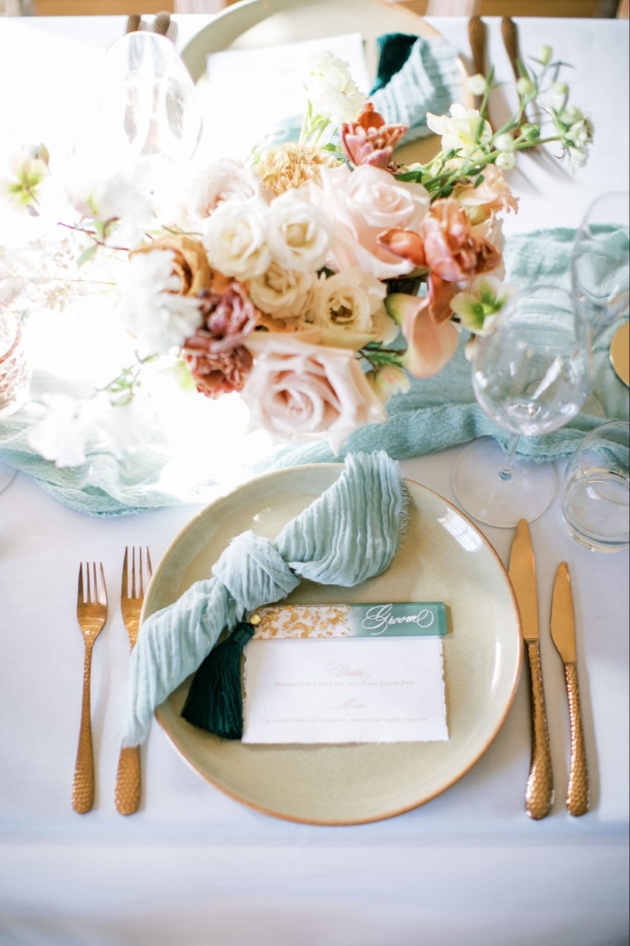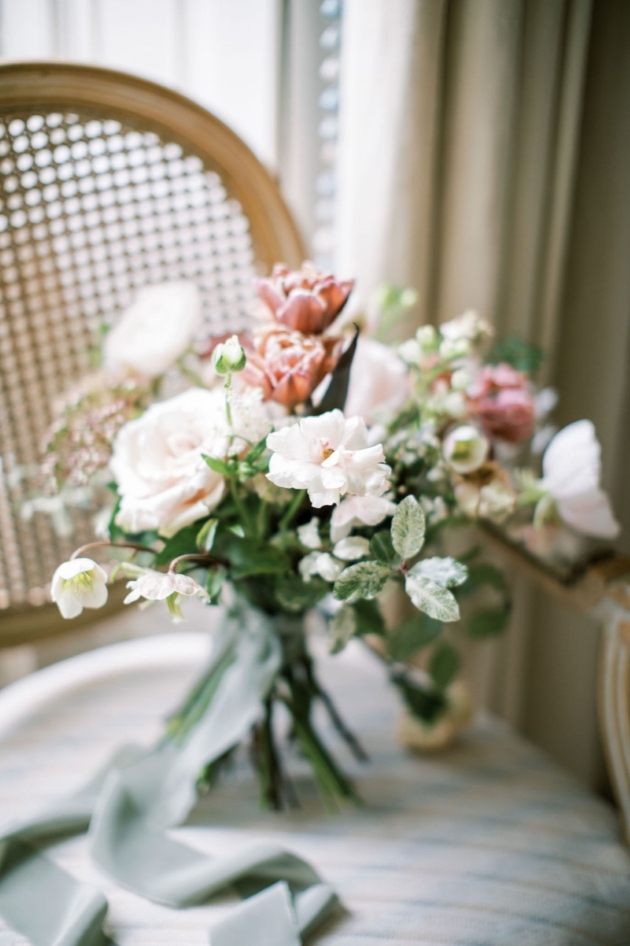 BUDGETING FOR STYLING

It's impossible to offer a suitable budget for styling and décor without a specific brief as costs can really vary based on requirements but here's some tips on how to determine how much of your wedding budget to allocate to this side of things:

1) Know how important it is to you. For me, I love the flowers, stationery and place settings, so in an ideal world everyone would allocate a good proportion of their budget to the styling and décor, but for some people it's just not a big deal and so this is an area they'd look to cut back. If it's important to you, then be prepared to allocate a reasonable chunk

2) Be realistic. It's totally okay to be unsure of what to expect. If you've not planned a wedding before then we certainly don't expect you to know exactly what it's going to cost. Ask your suppliers for guideline figures based on the ideas that you have in mind, and be prepared to adjust either your brief or your budget if needed. Trust the experts advice. We will always work with you where possible, but there's a limit to how much magic our wands can do! If your style ideas are more than your preferred price point, then a planner or the relevant supplier can help you to come up with alternatives that may give a similar aesthetic at a more cost effective price

3) Be honest. When working with your planner or suppliers, always be honest about what you have to spend. Whether it's a generous budget or perhaps a little restrictive it's important that we know what we are truly working with so that the design concept is suitable for you

4) Don't forget about 'hidden' costs. Delivery, set up and dismantle fees can often apply when hiring in rental items or for floral set ups. Remember you're not just paying for the product but also for peoples time, so allow for this when budgeting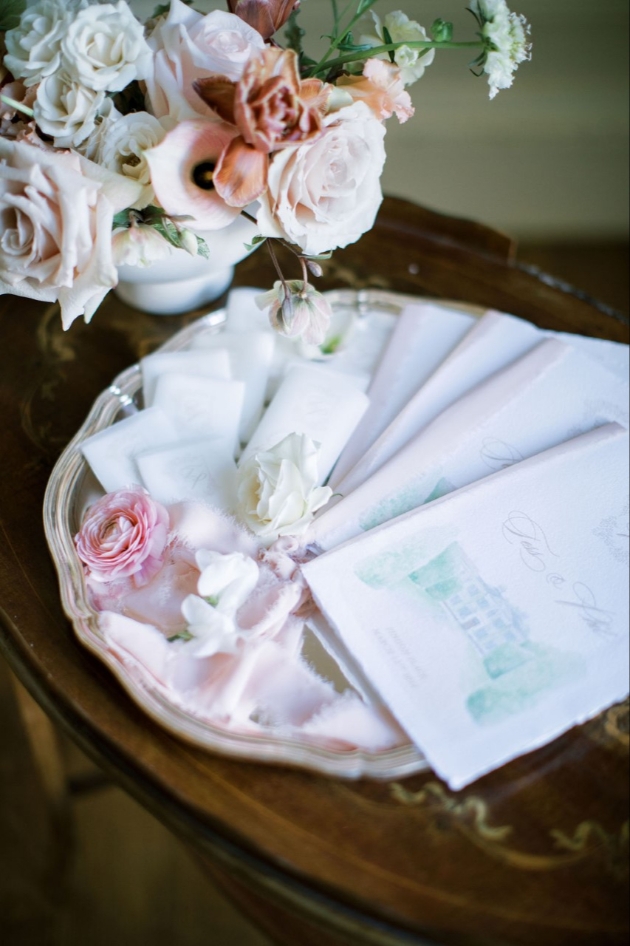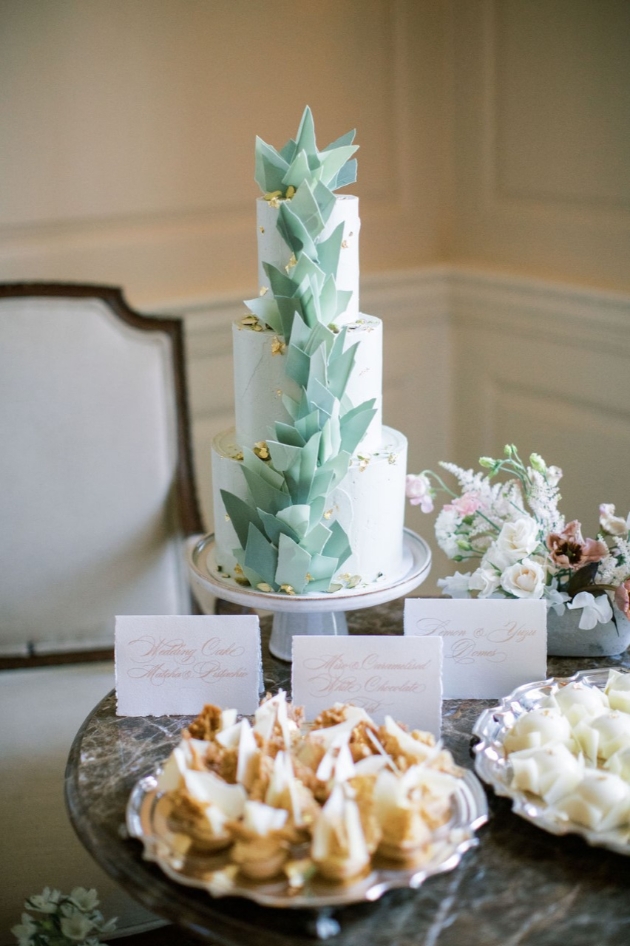 2023... WHAT'S HOT IN THE STYLING DEPARTMENT

So earlier I may have advised not to simply fully trends, but it's always nice to know what's hot and what's not – whether you follow that or not, is entirely up to you! Here's a few things I'm finding is popular for 2023:

1) Sustainability. Something we're becoming more aware of in all aspects of our lives and it's definitely filtering through to weddings. For all my couples now we try to repurpose flowers as much as possible throughout the day; reusing the ceremony flowers during the reception for example. I'm also seeing a reduction in wedding favours as they often get left on the table and thrown away, couples are foregoing them completely to avoid the wastage!

2) Earthy tones. Warm colours such as burnt orange, dusky pinks, sands and olive greens are proving to be a popular palette for next year, for flowers, stationery and bridesmaids dresses.

3) Coloured linens. It's not necessarily new, but it still works. I'm seeing an increasing number of couples wanting to add a pop of colour to their wedding table. Coloured napkins are a subtle, but beautiful way of doing this, often in conjunction with coloured glassware too. This brings consistency to your colour theme, by including it in not just the flowers

4) Bold designs. So the saying goes…go hard or go home. The styling is definitely an increasingly popular part of the wedding day, and I love how many couples are now prepared to invest in this side of things. Creativity is at an all time high and I am so here for it!