The Paint Club are able to run their arty hen parties at any venue of your choice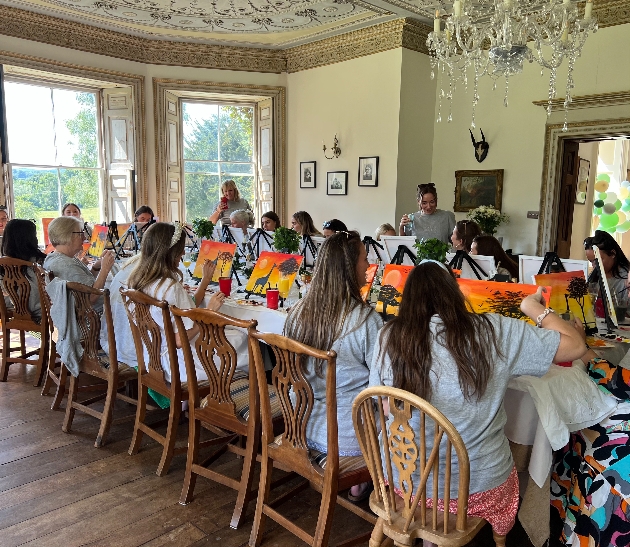 Alice and John at The Paint Club have been busy running hen parties over the summer, and are delighted to see everything opening up with people willing and able to meet in person once more following the Covid lockdowns of the past couple of years. Able to run their arty hen parties at any venue of your choice, John tells us, "I've seen some amazing AirBnBs around the country recently!" However, if there's one thing adapting to the pandemic taught them it's the value of the hybrid event with virtual options still offered for those friends and family who can't get together. With this latest offering, those who can't make it are simply sent a painting kit and they can follow along with the live instruction virtually either from one of the artists or as a pre-recorded video in cases where the whole event is virtual. So, even if you wish to invite loved ones on the other side of the world, distance needn't be a hindrance as these hybrid painting parties still allow you all to get together and have a fab time.

The perfect creative activity to add to a hen do, the team at The Paint Club will bring (or send) everything you need to paint a masterpiece, whether its in your AirBnB, home or local pub. Choose your painting or surprise the bride with a custom design and the team will take care of the rest. With your favourite drink in one hand, paint brush in the other, a professional artist will guide you through the artwork step by step.

For more information visit www.thepaintclub.co.uk or email hello@thepaintclub.co.uk to book your bespoke events.