Expert Q&A: Open-air ambience
We asked Sally Gallis of Luna and the Lane (www.lunaandthelane.co.uk) about outdoor wedding plans and what a couple would need to consider in order to create the best atmosphere for their celebrations. Read on to find out what she had to say.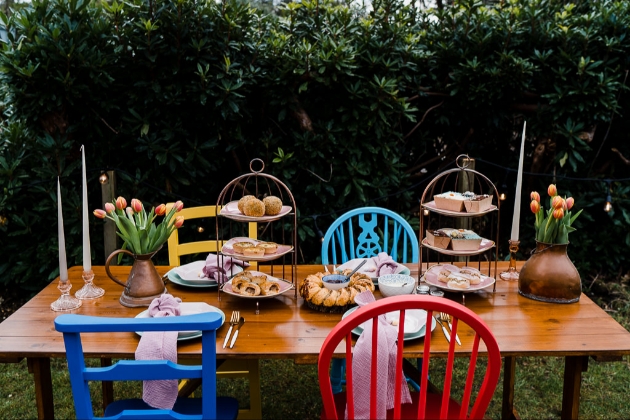 Credit: https://annamariestepney.co.ukOutdoor weddings are wonderful, whether you're having a large-scale marquee celebration or, as a lot of couples are opting for now, a simple garden event surrounded by nearest and dearest. Whatever you're planning, you need to consider both the atmosphere and design of the day to ensure your guests feel comfortable and entertained. I always think about the flow of the event first and foremost. There will be times when you want your guests to feel relaxed, able to connect and chat, and then others when they need to be entertained and having fun. Your overall design as well as props and furniture can really aid in achieving this.

Having a chilled out and neutral colour palette can lend an air of romance with a serene atmosphere. Your décor can reflect your surroundings, so perhaps keep it light and add elements of the setting in the form of natural materials, features and florals. Alternatively, create an energised party atmosphere with colourful furniture and props with a wow factor that provide a talking point for guests.