Tinwood Estate in West Sussex has plenty to keep you sparkling over the festive period, whether you can visit or not. The estate is hosting a series of special afternoon teas and gourmet Christmas dinners. Even if you can't visit, why not order some of the finest English sparkling wine to gift or enjoy over Christmas and New Year?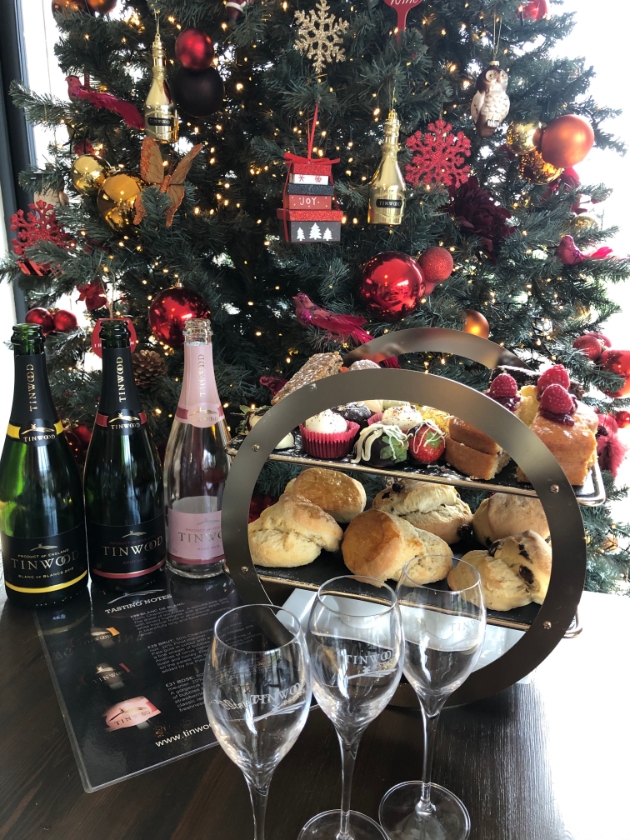 Christmas Sparkling Afternoon Tea
Join the team for a guided vineyard tour, followed by a wine tasting of each of its three sparkling wines. Gain an insight into how the vines are grown and the wines are made. Then sit back, relax and enjoy a delicious selection of sandwiches, cake, scones, cream and jam overlooking the beautiful vineyards themselves.

Forthcoming dates:
Sunday 20 December - midday - Christmas Afternoon Tea
Sunday 27 December - midday Christmas/NY Afternoon Tea
Sunday 10 January - midday & 3pm - Sparkling Afternoon Tea
Sunday 14 February - midday & 3pm - Valentine Afternoon Tea
Sunday 7 March - midday & 3pm - Sparkling Afternoon Tea
Sunday 4 April - midday & 3pm - Sparkling Afternoon Tea

Menu includes finger sandwiches, plain & fruit scones, macaroons, chocolate brownie, flapjack, fresh fruit tartlets, chocolate coated strawberries & Ferrero Rocher.

Sparkling Afternoon Tea including a guided vineyard tour and full Tinwood tasting (3 glasses), is priced at £49 pp.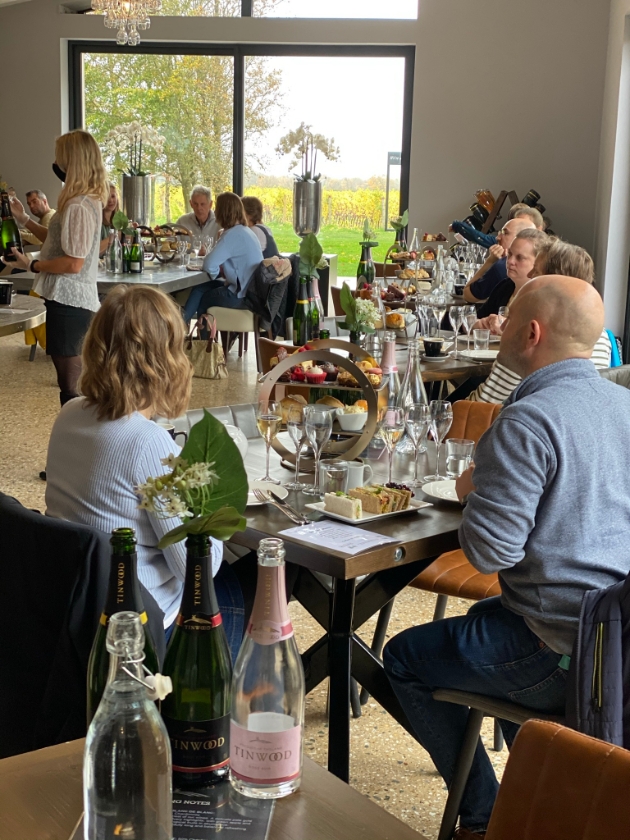 A Very Tinwood Christmas Dinner - Friday 18th and Saturday 19th December

Head over to Tinwood to celebrate Christmas with your friends, family or work colleagues this year. Together with the fantastic chef Mark Dunne the team has devised the ultimate Christmas dinner which has been paired with some favourite wines from the vineyard's Dinner Series over the past few years.

Stock up on fine English sparkling wine, with a landmark vintage

Perfect for the festive season, from Christmas drinks to bringing in the New Year (and saying a firm goodbye to 2020). Tinwood Estate recently released its 2018 vintage, including the Blanc de Blancs, Brut and Rose. Owner Art Tukker says, "The weather in 2018 was the best year we've ever had at Tinwood, and we're expecting great things from this vintage. I would go so far as to say this was the vintage of a generation."

The 2018 bottles have spent a minimum of 18 months on the lees (yeast) and 5 months on the cork, resulting in a great flavour and balance.

Order online at www.tinwoodestate.com/shop/

Gift Ideas

For the foodies & wine aficionados in your life, gift vouchers from £18 are available for overnight stays, vineyard tours and wine tastings, as well as for Sparking Afternoon Teas. Or perhaps gift a bottle (or case!) of the finest Tinwood Sparkling wine?

All are available to order at www.tinwoodestate.com/shop/