Oh! You pretty things - EXTRA!
Many a time a spectacular shoot arrives in my inbox and I know right away that won't have the space to feature all of the incredible images in the magazine that I'd like to. This was just such an occasion where I completely failed to narrow down the list, and not wanting to deprive of the full force of this shoot's beauty, here are even more incredible images that you won't have seen in the magazine!
Images courtesy of Kirsty Mackenzie Photography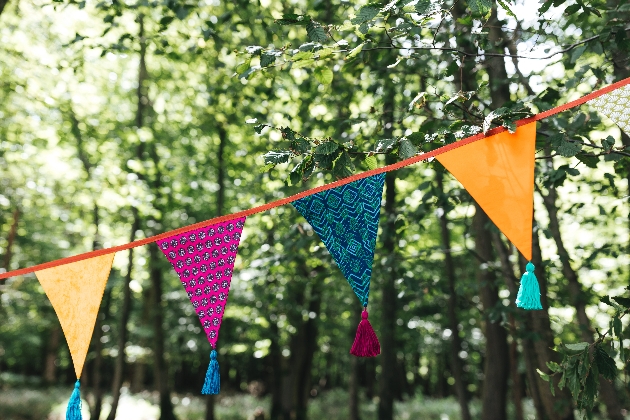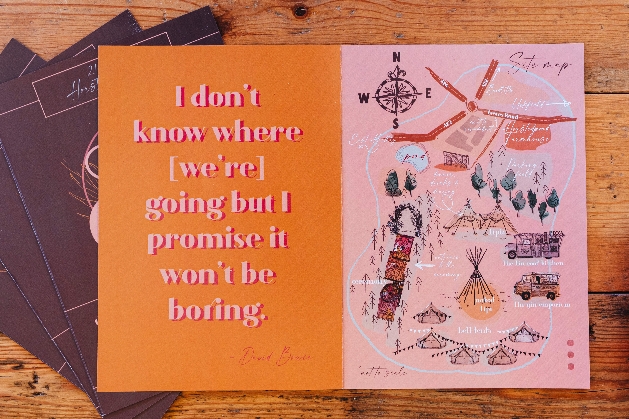 With this vivacious project, the team from Beneath The Canopy set out to create something vibrant, lots of fun and jaw-droppingly gorgeous. "As a lover of all things music festival I wanted to add elements of that, while keeping the main focus on the fact that this look is totally transferrable to wedding-day styling," says the company's Elise.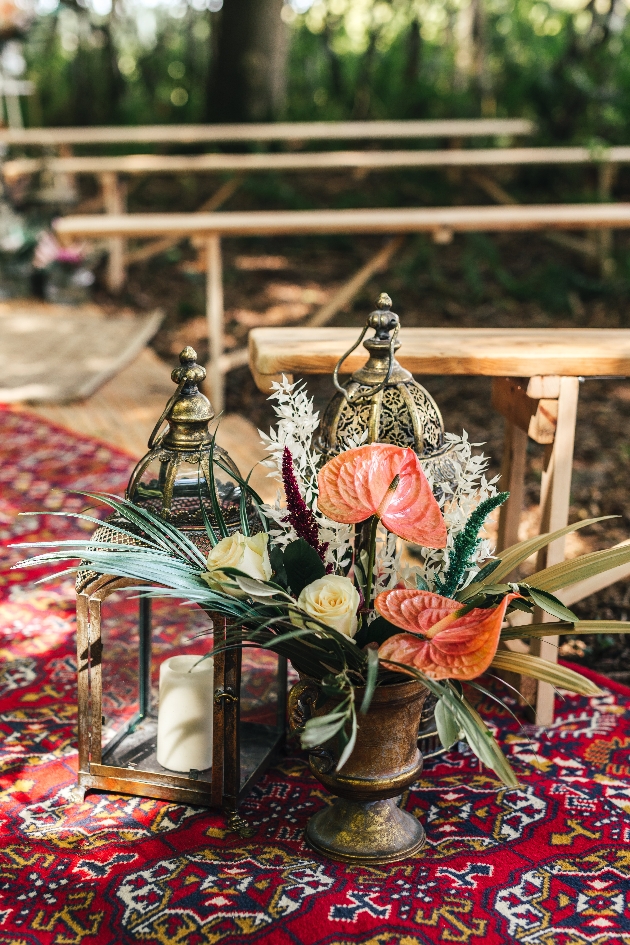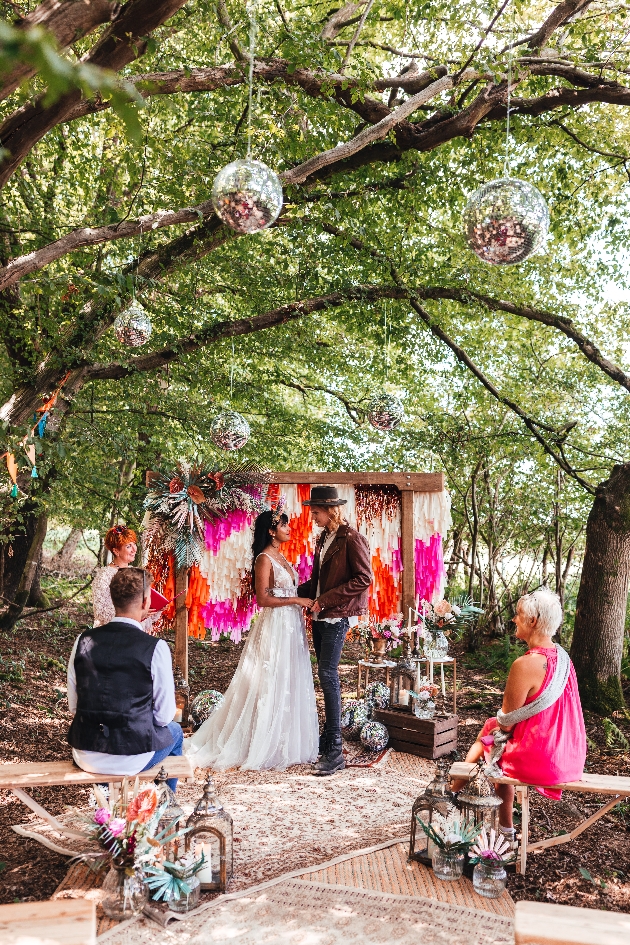 As you'll no doubt gather, colour was the most important element of the aesthetic, and we love how the eye-catching tasselled jackets offer the perfect balance to Willowby by Watters' delicate tulle dresses. And can we just take a moment to appreciate the beautiful botanicals, coordinated to match the headpieces and palm fans? "We need to talk about the disco balls… I love them!" Elise says. With the sunlight bouncing off of them as they hang from the trees in the woodland chapel, they certainly bring the party vibe with an extra touch of whimsy.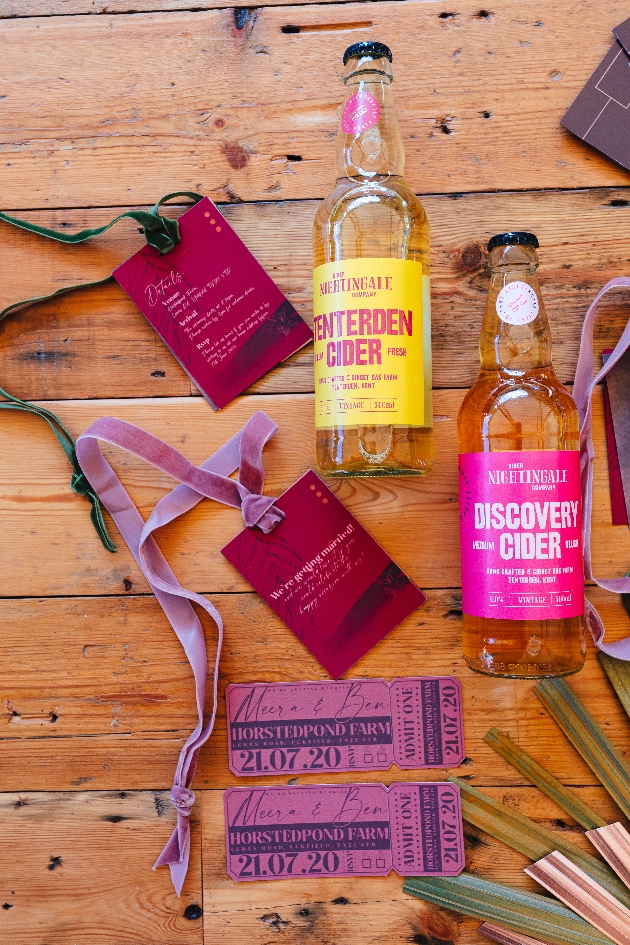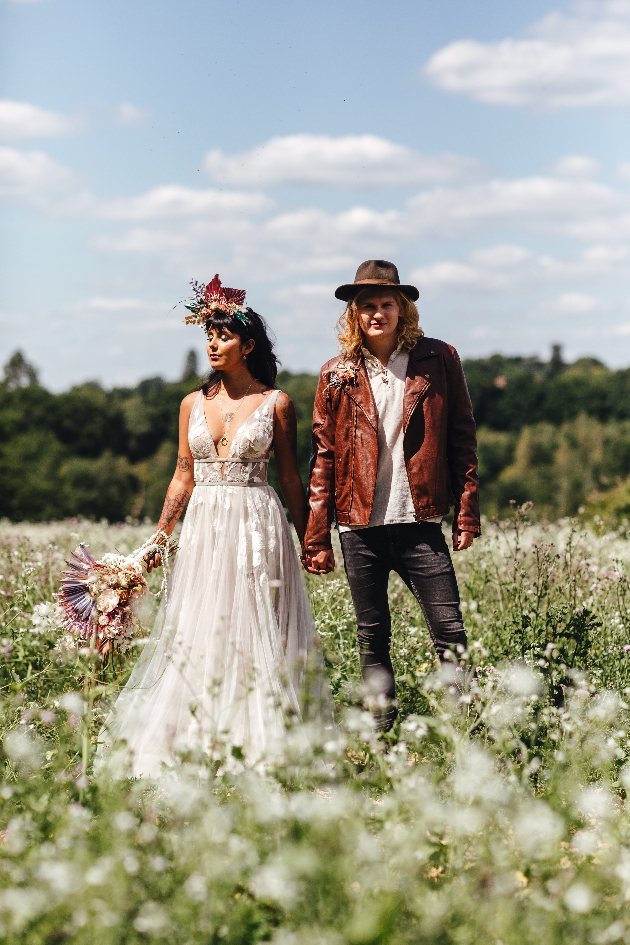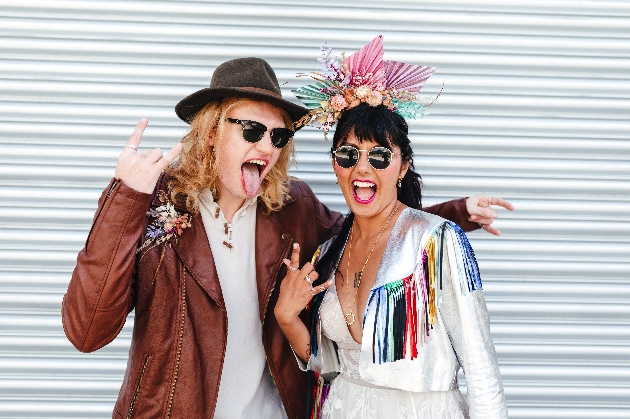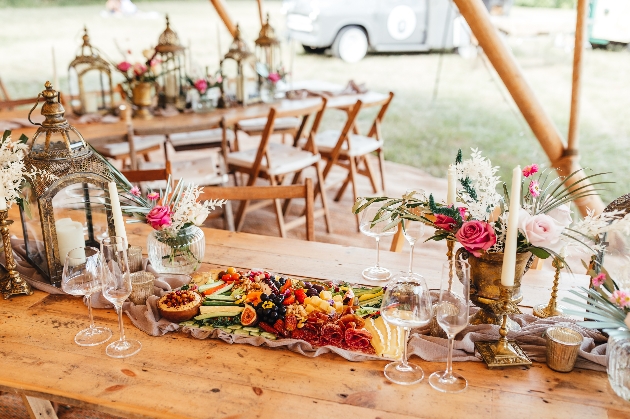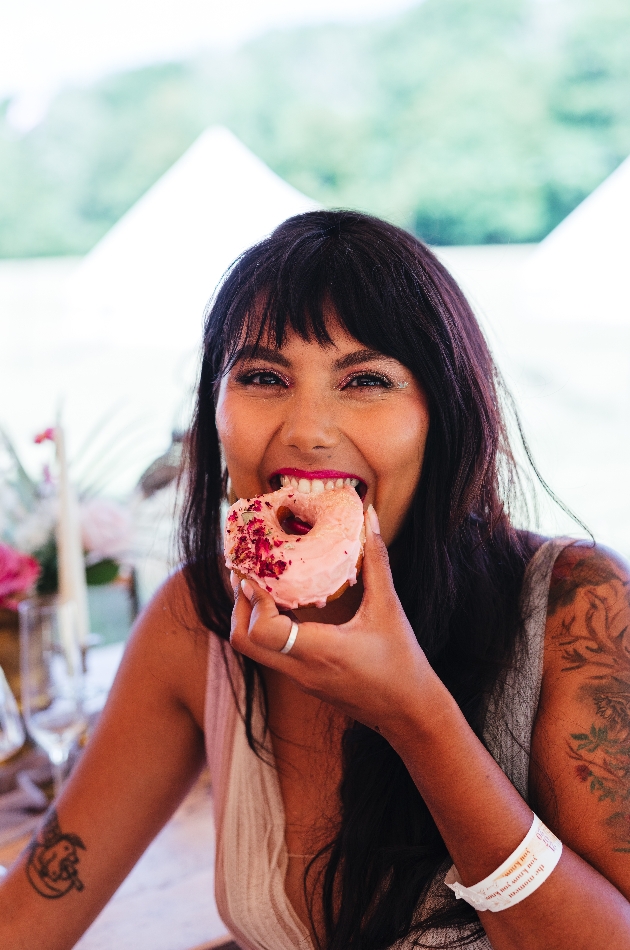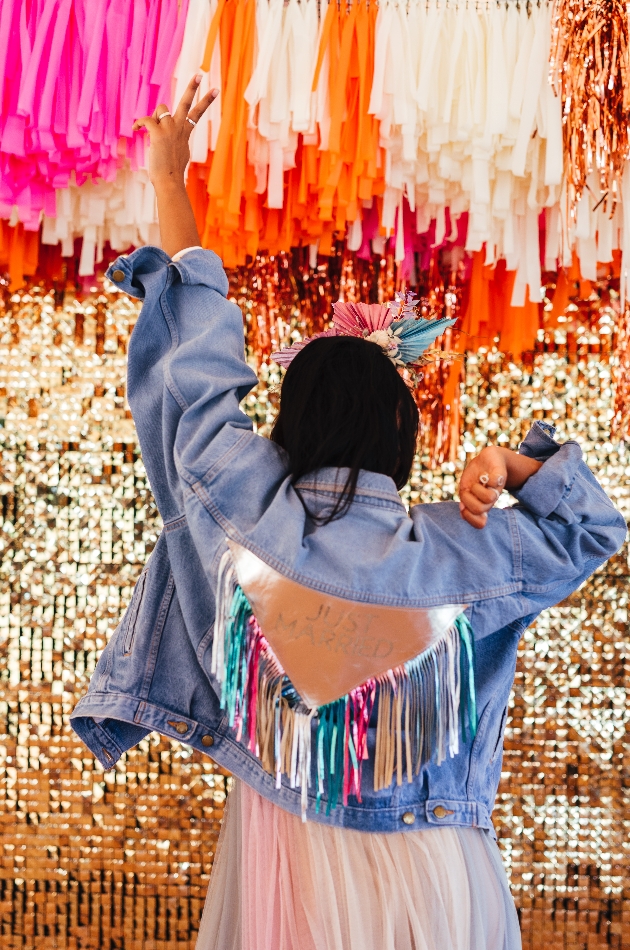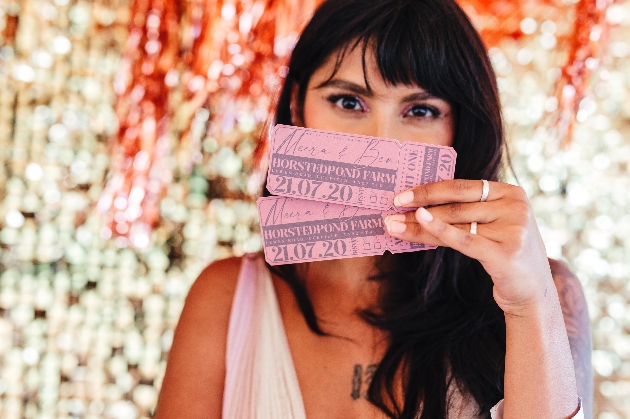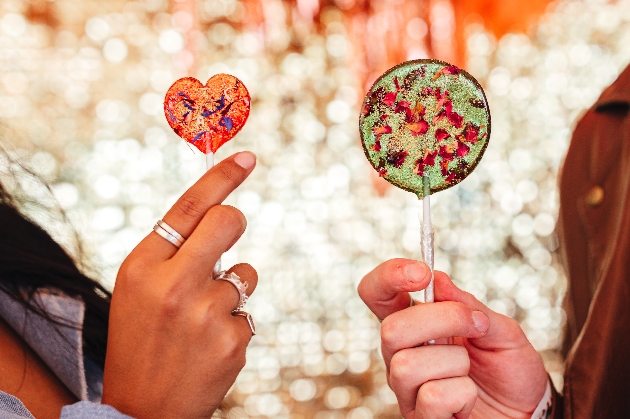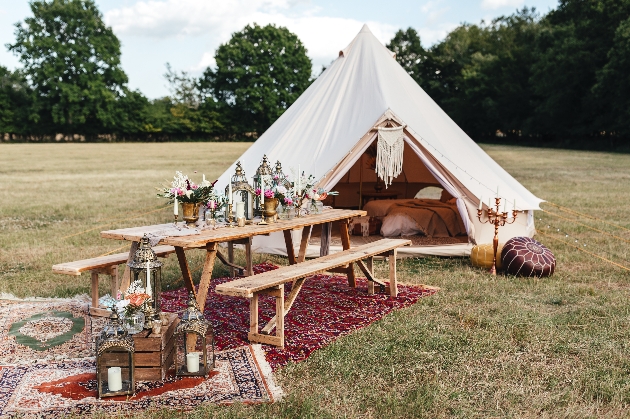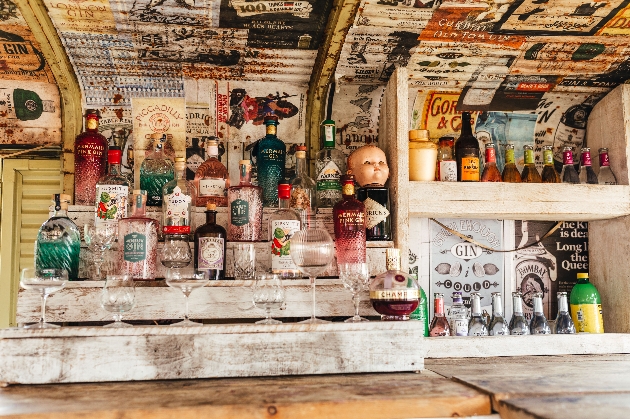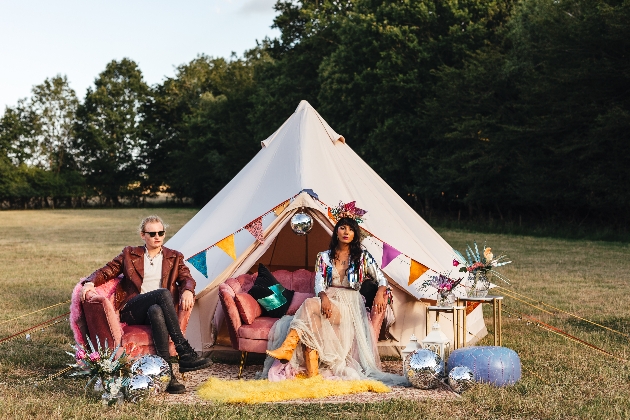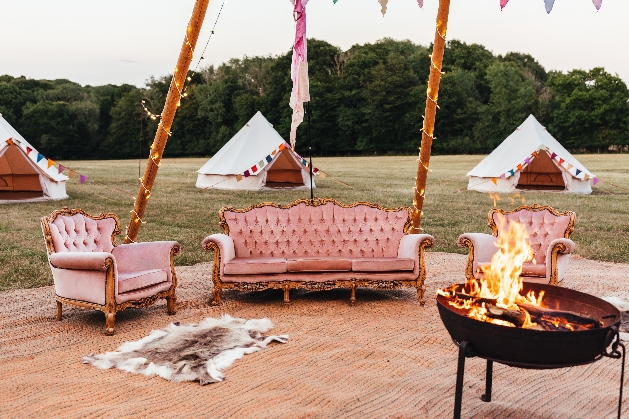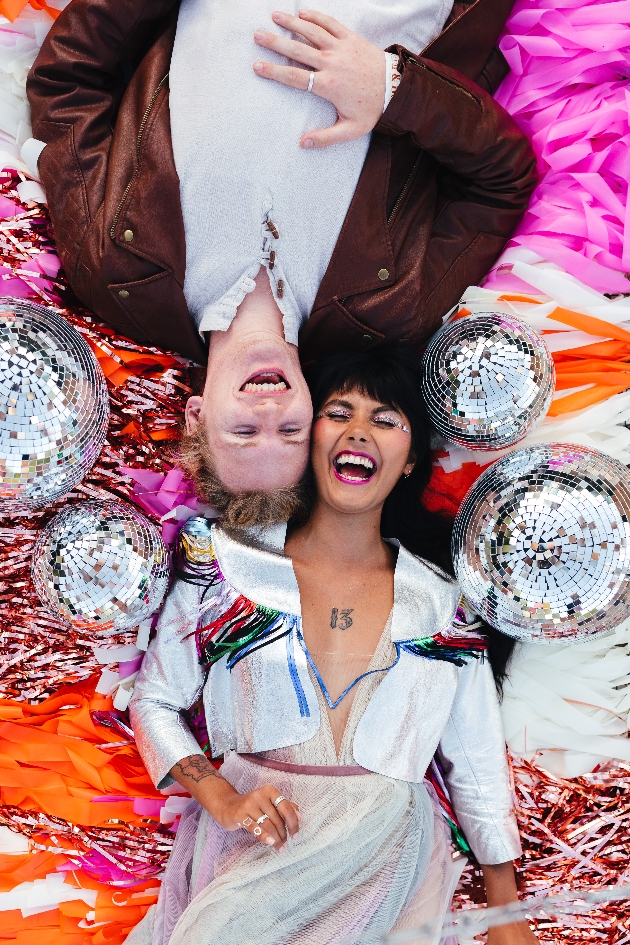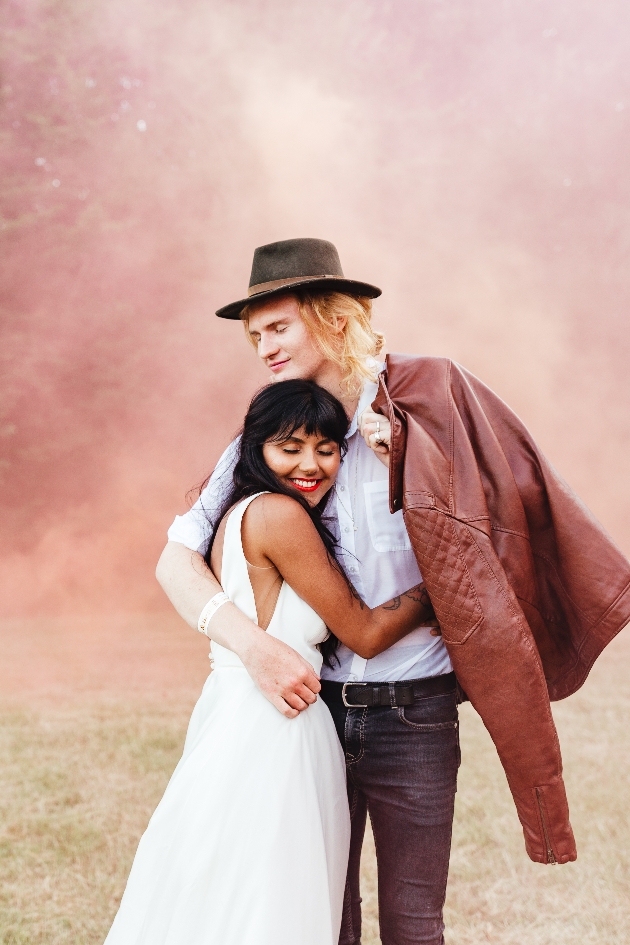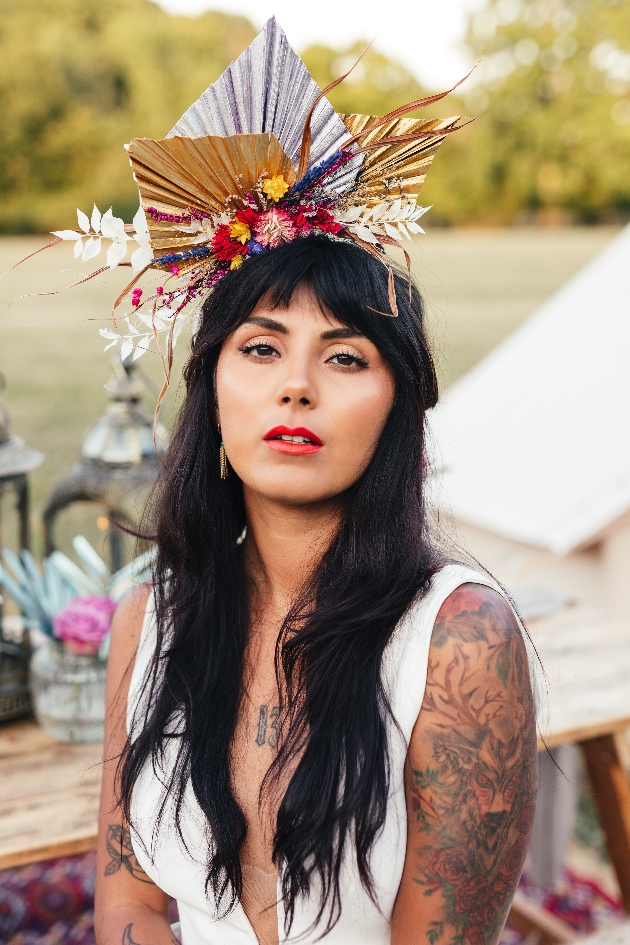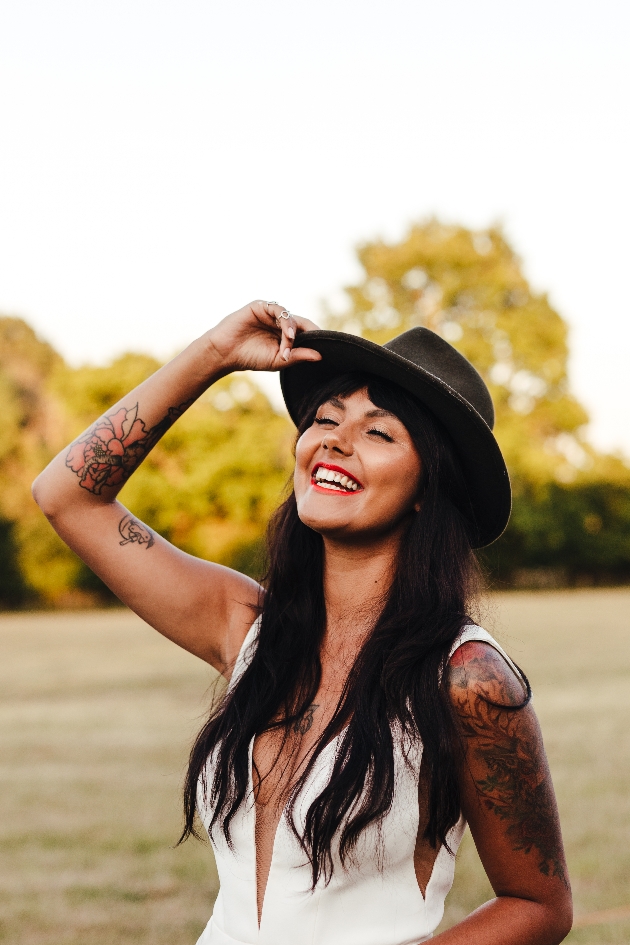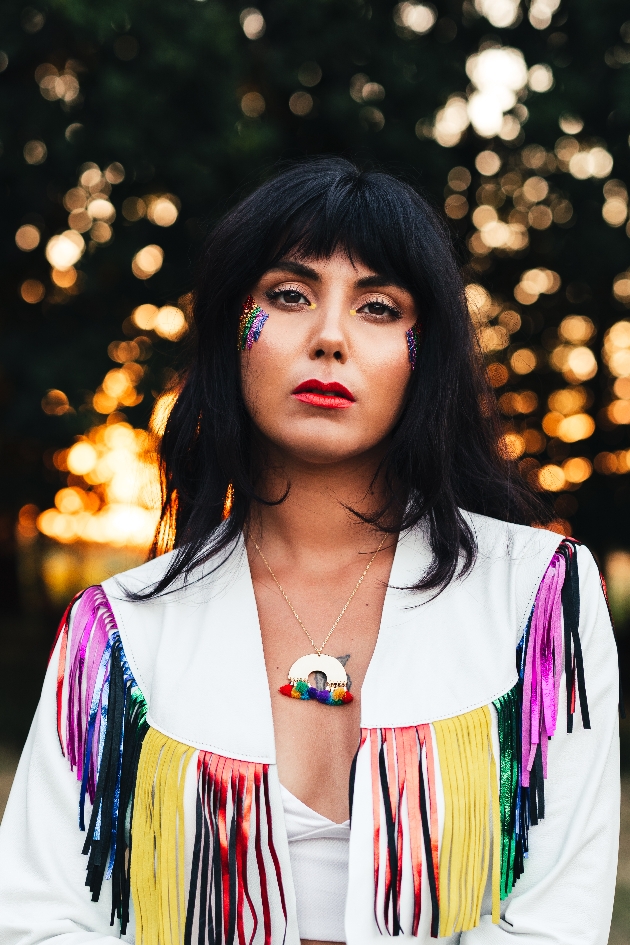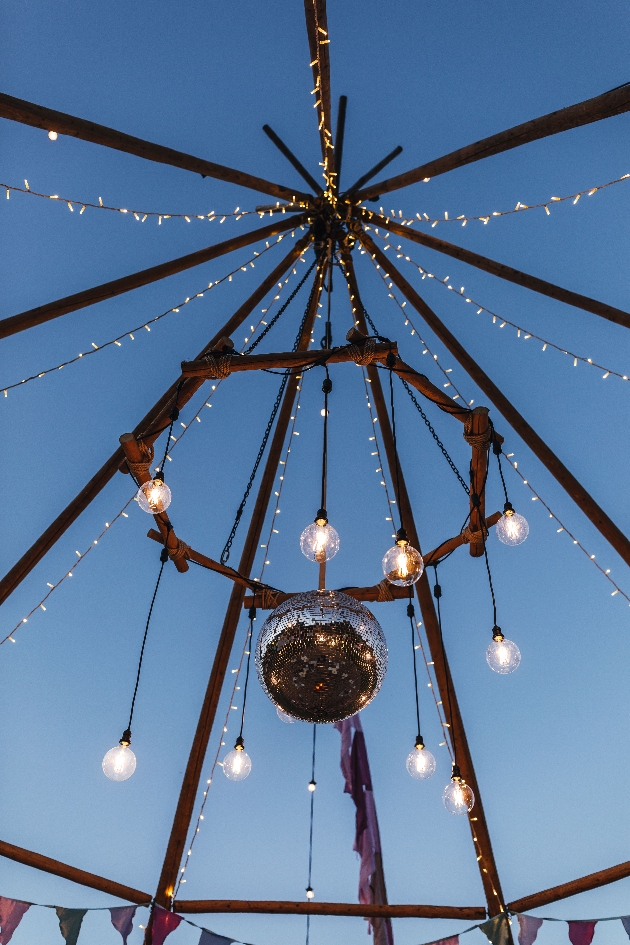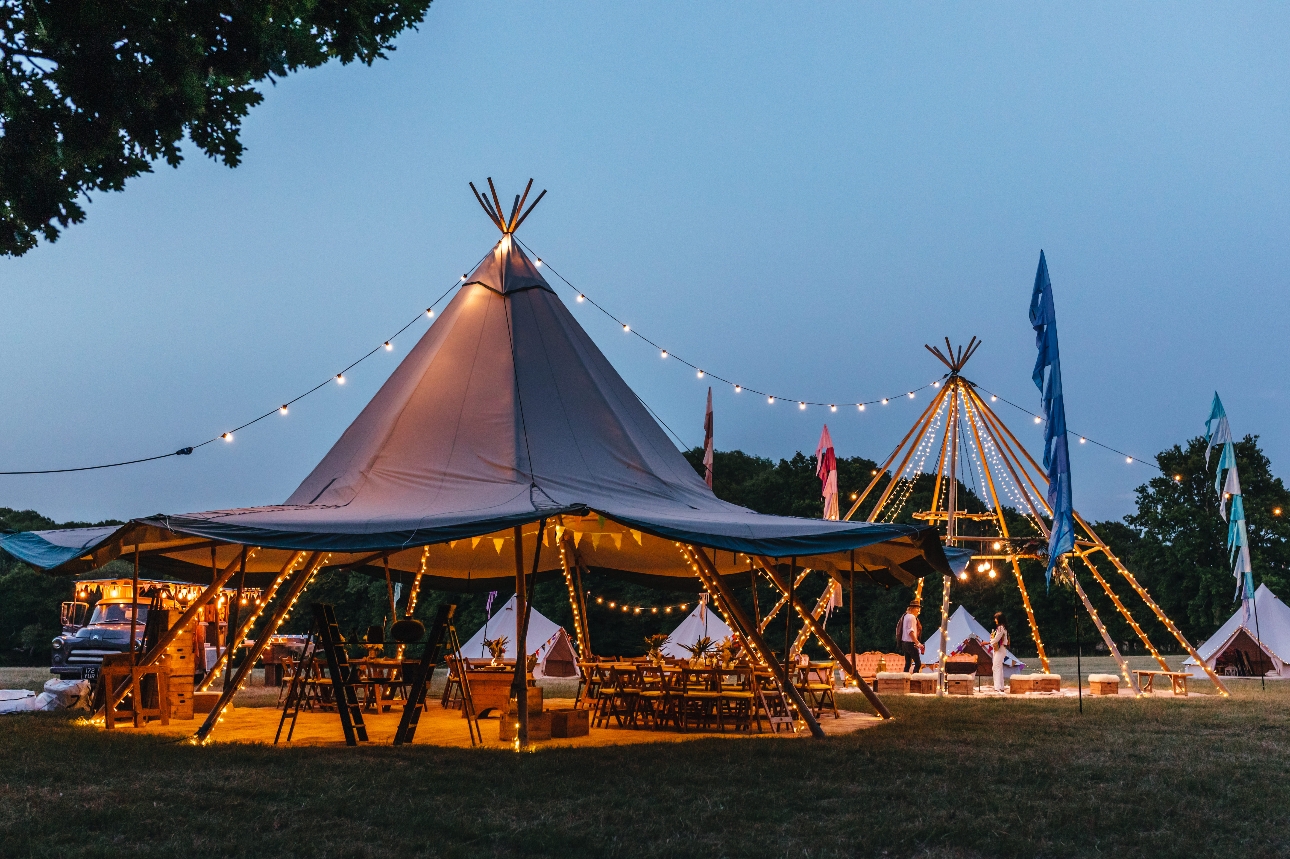 The dream team
Shoot coordinator and bell tents, Beneath The Canopy, www.beneaththecanopy.co.uk
Photographer, Kirsty Mackenzie Photography, www.kirstymackenziephotography.co.uk
Dresses, The Pantiles Bride, www.pantilesbride.com
Jackets, home accessories, throws and cushions, Sarah Baily, www.sarahbaily.com
Headpieces, bouquet and buttonholes, Folky Dokey, www.folkydokey.co.uk
Jewellery, Jack and Freda, www.jackandfreda.com
Hair and make-up, Lucy Meyer MUA, www.lucymeyer.co.uk
Cake, Coppice Cakes, www.coppicecakes.co.uk
Flowers, Fern Cottage Floristry, www.ferncottagefloristry.com
Stationery, Paper Bear Lane, www.paperbearlane.com
Grazing table and platters, Grazing Social, www.grazingsocial.co.uk
Doughnuts, The Marble Kitchen, www.themarblekitchen.co.uk
Lollipops, Emily's Lollies, www.emilyslollies.co.uk
Pizza truck, Tin Roof Kitchen, www.tinroofkitchen.co.uk
Gin van, The Gin Emporium, www.facebook.com/theginemporiumco
Cider, Nightingale Cider, www.nightingalecider.com
Tipis and furnishings, Love Tipis, www.lovetipis.co.uk
Flags, Event Flag Hire, www.eventflaghire.co.uk
Bunting, Boho Temple, www.bohotemple.co.uk
Prop hire, styling and accessories, To Have and To Hire, www.tohaveandtohireweddings.com
Celebrants, Kate and Kate Celebrants, www.kateandkatecelebrants.co.uk
Models, Meera Solanki, www.instagram.com/meeraroses | Ben Walters, www.instagram.com/benjamins_craft