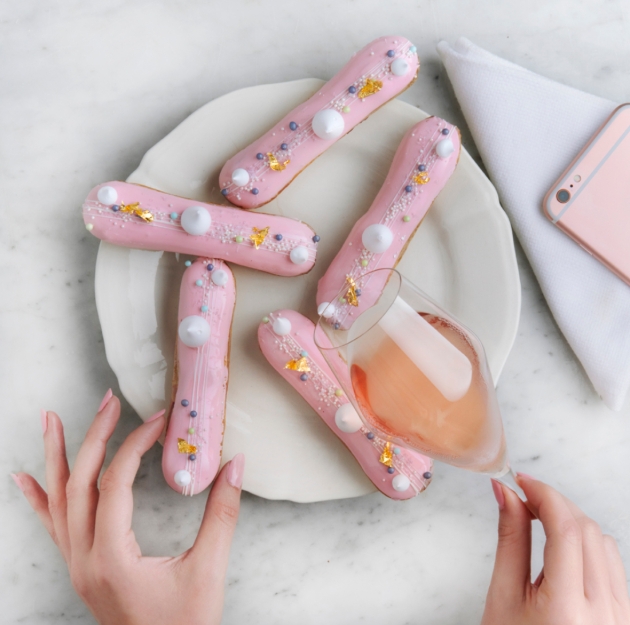 Françoise Peretti, director of Champagne Bureau UK shares her expert tips on how to safely celebrate at home and make this Champagne Day special.
If there is anything that 2020 has taught us, is that it's important to celebrate those little moments of pleasure whenever we can. It's been a tough run, and there can be no doubt that we all deserve a joyful lift to start the weekend – wherever you find yourself this Friday.
Each year on the third Friday of October is Champagne Day, an international day dedicated to Champagne: the original and pinnacle of sparkling wine. This year we are not able to throw lavish and bustling 20 guests soirées (how far-fetched does that seem now?), but spoiling a loved one at home and opening a bottle together is a familiar tradition that will definitely bring a smile to the face of the special person in your life.
Here are my top tips (and remarkably easy ways!) to mark the occasion:

To start the weekend in style, start with a Champagne apéritif
Whatever you're having for dinner, this is a surefire way to start the evening in high spirits which doesn't require any wine pairing knowledge. Pick up a Brut Non-Vintage Champagne from your nearest wine retailer (you'll see this written on the front of the bottle) and chill for 3 or 4 hours in the fridge before dinner. This Champagne style is the most popular one and price points vary between £25 and £40. Crack it open while you are cooking together, or while enjoying some tasty canapés ahead of the main event. My go-to is smoked salmon or trout blinis with crème fraiche and basil.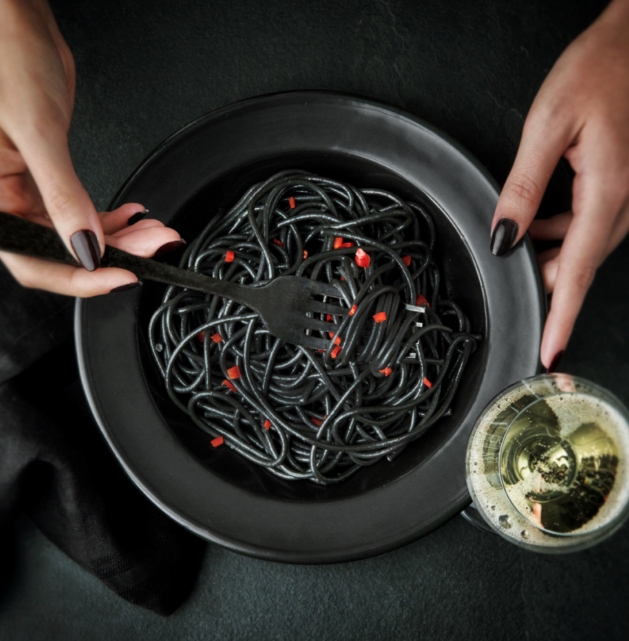 For an Instagrammable-indulgence, pair a beautiful cheese board with rosé Champagne
Pairing a cheese board with rosé Champagne creates maximum visual impact, is simple to do and feels special. At the cheese monger choose goat's cheeses, or Comté style. My rule of thum? 'Avoid blue – think ewe!' To curate your board, British options include Perroche, Ragston, Spenwood and Berkswell, among many fabulous others. These delicate, yet flavourful cheeses pair beautifully with the round fruitiness of rosé Champagne, which often releases the delicious aromas of wild berries and soft fruits like cherries. Not to mention, the stunning array of pink hues look exquisite in a candle-lit glass...

Demi-sec for a decadent dessert
If your partner has a sweet tooth, opt for a sweeter style of Champagne to unveil with pudding – a vanilla panacotta topped with red berry compote, a fruit crumble or even dark chocolate truffles. Demi-sec and Sec are little known in the UK, but you can find them if you look. With Champagne you will find that the sweeter styles are not cloying, but maintain the wine's signature freshness that shines through. This makes it a delightful evening treat and pick-me-up.

Elevate your Friday night takeaway with Blanc de Blancs Champagne
It's little known secret that the British classic Fish & Chips is the ultimate partner to Champagne. It might sound surprising, but when you think of it as fried seafood, it makes total sense from a culinary perspective. Pair it with a vibrant and zingy Blanc de Blancs Champagne, a 100% chardonnay style with citrus notes that will match the fish and cut right through that scrumptious batter, making the whole meal feel much lighter.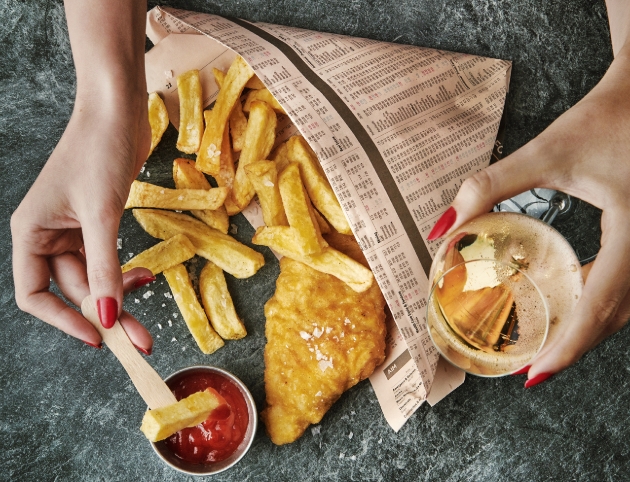 Vintage Champagne and roast chicken
Working from home doesn't make the week easier and Friday night is the perfect time to treat your partner to a special dish. The complexity of Vintage Champagne makes it the perfect partner to bolder flavours. Vintage Champagne is produced from grapes collected from a single harvest and only bottled when it's an exceptional year. You can recognise it easily, as every bottle will have a year of that harvest on the label. In Champagne, a Vintage must be aged by law for a least 3 years, but usually we leave it in the cellar for 6-8 years to enable it to develop even more complexity before releasing it to the market. Typically, you can expect notes of brioche and Danish pastry to have developed; ripe, stewed fruits, or even hazelnuts and almonds.

Check out champagne.fr/en