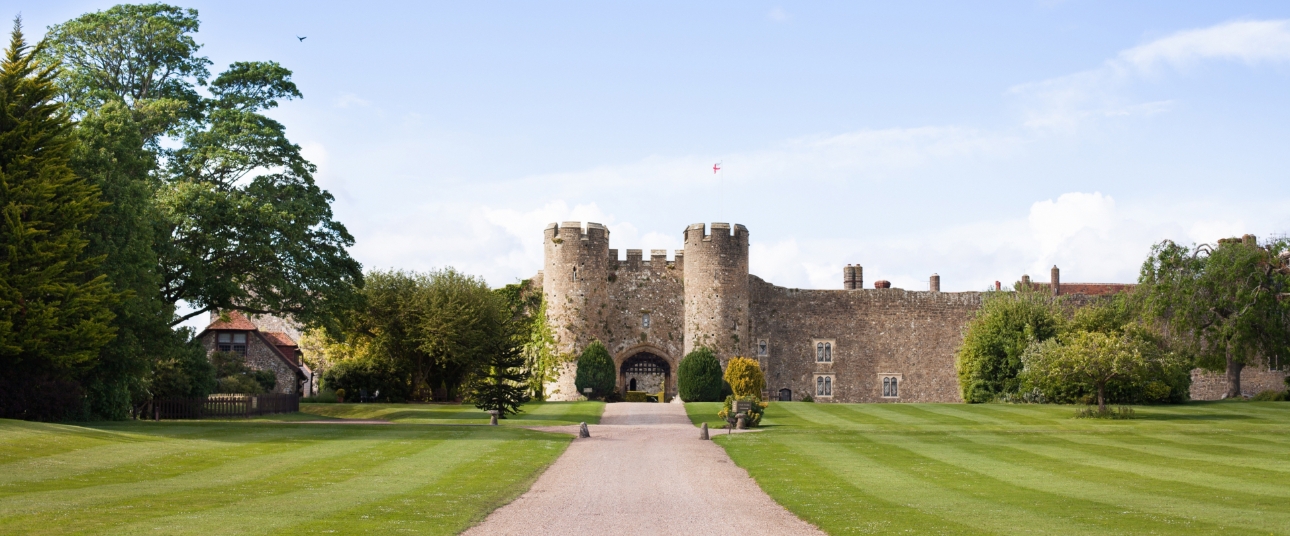 There's good news from Amberley Castle, as it is announced that its resident peacocks, Bob and Lilly, have welcomed the arrival of four beautiful peacock chicks. Born at the start of September, the peachicks are all doing well and have been spotted by guests and staff as they take their first steps out into the castle gardens.

Following the birth of the couple's first peachicks in August 2018, Amberley Castle's general manager Piers Vowles is hoping for a girl amongst the mix this time, commenting, "Male peacocks are territorial, so despite us hugely enjoying having an expanded pride a couple of years ago, once the four male chicks reached adulthood, they had to leave us for a new life on a nearby farm, leaving Bob once more to rule his roost! We've got plenty of time to enjoy all these new chicks though, before we see how many boys or girls we have, once they are around a year old".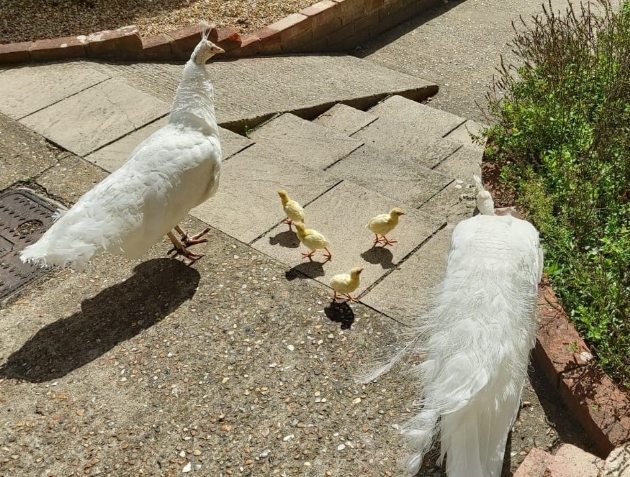 Piers continues, "The chicks are doing brilliantly and have been enjoying the warmer sunshine that early September brought us – especially with al fresco afternoon teas more popular than ever at the moment and so dropped lawn crumbs plentiful! As we move into autumn and winter, they'll keep snug in their own private quarters I'm sure, but daily parades around the grounds will ensure guests should still catch a glimpse."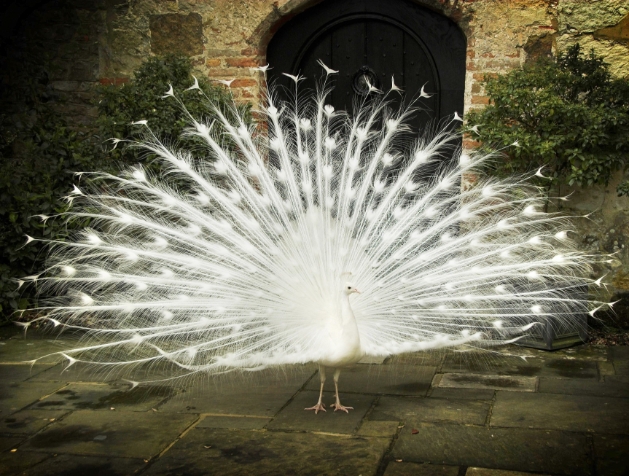 Afternoon tea will continue to be served in Amberley Castle's garden for as long as weather permits, or cosy up by the fire on colder days, with prices starting from £31.50pp for full afternoon tea. Amberley Castle has also recently introduced delicious new hampers that guests can also enjoy in their own favourite spot in the grounds. Fun for all ages, children's hampers start from £20pp, afternoon tea hampers are £68 for two, or enjoy a luxury hamper for two for £120, or £175 including a crisp bottle of Nyetimber.
For further information or to make a reservation, visit www.amberleycastle.co.uk or call 01798 831992