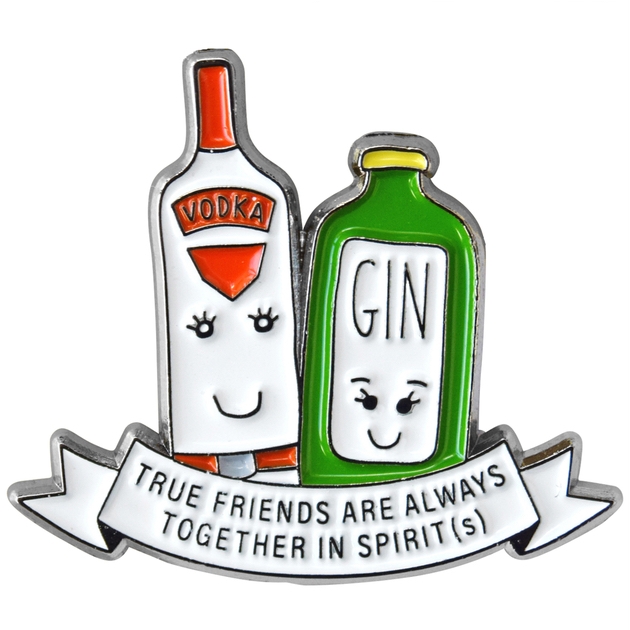 These pin badges from Of Life & Lemons are ideal for hens when you want to give your guests a little something to make them part of the hen team!

You can pick their favourite beverage or just empower your chosen girlfriends with some Girl Power!

£6.99 each from www.oflifeandlemons.co.uk

Of Life and Lemons is home of tongue in cheek greeting cards, enamel pins, stationery, posters, homeware and gifts. The full range of unique products have been designed exclusively and the majority are lovingly made and dispatched by the small in house team from its studio in Leigh-on-Sea, Essex.

Of Life & Lemons was set up by Angie Freese in 2011, shortly after the birth of her first child. "Caffeinated up to the eyeballs and slightly delirious from lack of sleep I came across the quote 'Given Enough Coffee I Could Rule the World'. It really resonated with me and made me giggle. I started to look into more humorous sayings and began designing prints around any that I found funny or uplifting".

Working around her sons nap times, Angie had soon built up a series of prints and her newly opened Etsy shop became an emporium of poster perfection, and a constant reminder to always look on the bright side. The range continued to grow and began to include personalised products. In 2014 a relationship was formed with National Rail and a license was granted to Of Life & Lemons to create a series of products based on the train ticket likeness. The offering soon grew to include textile products, mugs, keyrings etc. and later in the year some prints were even stocked in stores including Urban Outfitters and Selfridges.

Angie now has a dedicated team to manufacture the products and fulfil orders but she still designs every single item that you find on the site. In fact she often refers to Of Life & Lemons as her third child!

Angie gained a Fine Art degree from the University of East London and settled in London working in art publishing before returning to her Essex roots to raise a family. Now living in sunny Leigh on Sea, Angie tends to leave the team to get on with things at the studio and works from home designing the products. This is mainly to save the team from her 90's indie playlists. But also because she talks too much and comes up with hair brained schemes which just make a mess and disrupts everyone. Or she decides to rearrange the furniture.

If you would like to contact the team regarding a product or order enquiry, they can be reached at studio@oflifeandlemons.co.uk - or use the contact form in the contact section.