Couples are prepared to splash out to have the perfect honeymoon, spending an average £2,075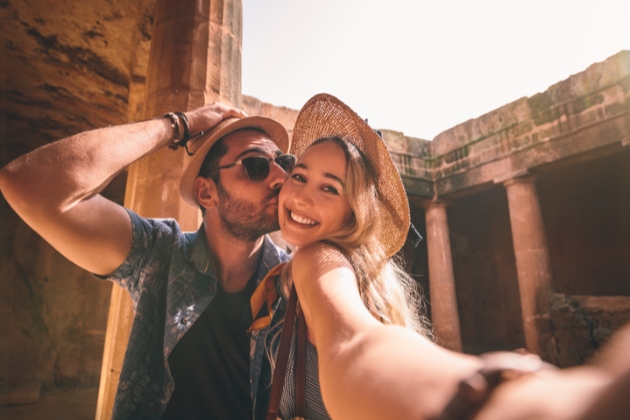 Couples are spending more on their honeymoons, reveals American Express, and are prepared to splash out to have the perfect honeymoon, spending an average £2,075!

Tech-free honeymoons are on-trend for Millennial couples with 15% choosing to go on a digital detox while on their romantic getaway. Surprisingly, Generation Xers and Baby Boomers are more attached to their tech with only 4% of Generation Xers and 3% of Baby Boomers going tech-free on their honeymoons.

Newlyweds are split on what type of honeymoon they want: 23% honeymoon in one place, one in five (20%) go on honeymoon in multiple destinations, yet many couples are choosing to postpone their honeymoon with over a quarter (27%) waiting until at least a month after the wedding and 13% delaying their holiday by up to three months!
This may be the reason that mini-moons have grown in popularity with 15% of newly married couples taking a small holiday before their full honeymoon.

American Express offers top tips to couples planning their honeymoons.
- Wedding spend that gives back: The research found that the average honeymoon costs couples £2,075, therefore it's a smart idea to put the cost of the wedding on a card that gives you rewards points or cashback. This way you can put your points or cashback earned towards the cost of the honeymoon.
- Honeymoon gift list: If you already have everything you need in your home and would prefer for contributions towards your honeymoon, why not ask your guests to pay for specific items such as excursions, hotels, flights or meals out. It can be a more personal way for your guests to contribute towards the cost of your romantic holiday.
- Flexible finances: Think about booking your honeymoon during the off-peak season. It will be less busy and could also save you money.
- Newlywed name drop: Make the most of your new title and cash in on freebies. Hotels and airlines sometimes offer upgrades and special treatment to newlyweds, so when you're making your booking, be sure that you let them know that this trip will be your honeymoon.