Following an unsuccessful date in London a disheartened Becca wiled away the journey home by scrolling through Tinder. Some might argue that this was destiny, as if she'd waited until she was at home she wouldn't have been in the same location radius as Jack and they might never have been matched. They got in touch and spent days chatting over WhatsApp before exchanging phone calls. "We knew at this point we had lots in common and the biggest tick of all was that we made each other laugh," Becca remembers. They met in Crawley for their first date where, having bonded over their Nandos order, they moved on to bowling and shots at the pub – the rest, as they say, is history.
Jack proposed in 2019, while in Dublin on a city break. As they walked through Iveagh Gardens, they stopped by a waterfall to take photos and Jack went down on one knee. Despite getting the ring box stuck in his pocket, he eventually managed to produce it and pop the question. "We spent the rest of the three-day trip with the biggest smiles on our faces," Becca says.
Read on as the newlyweds tells us more about their big day...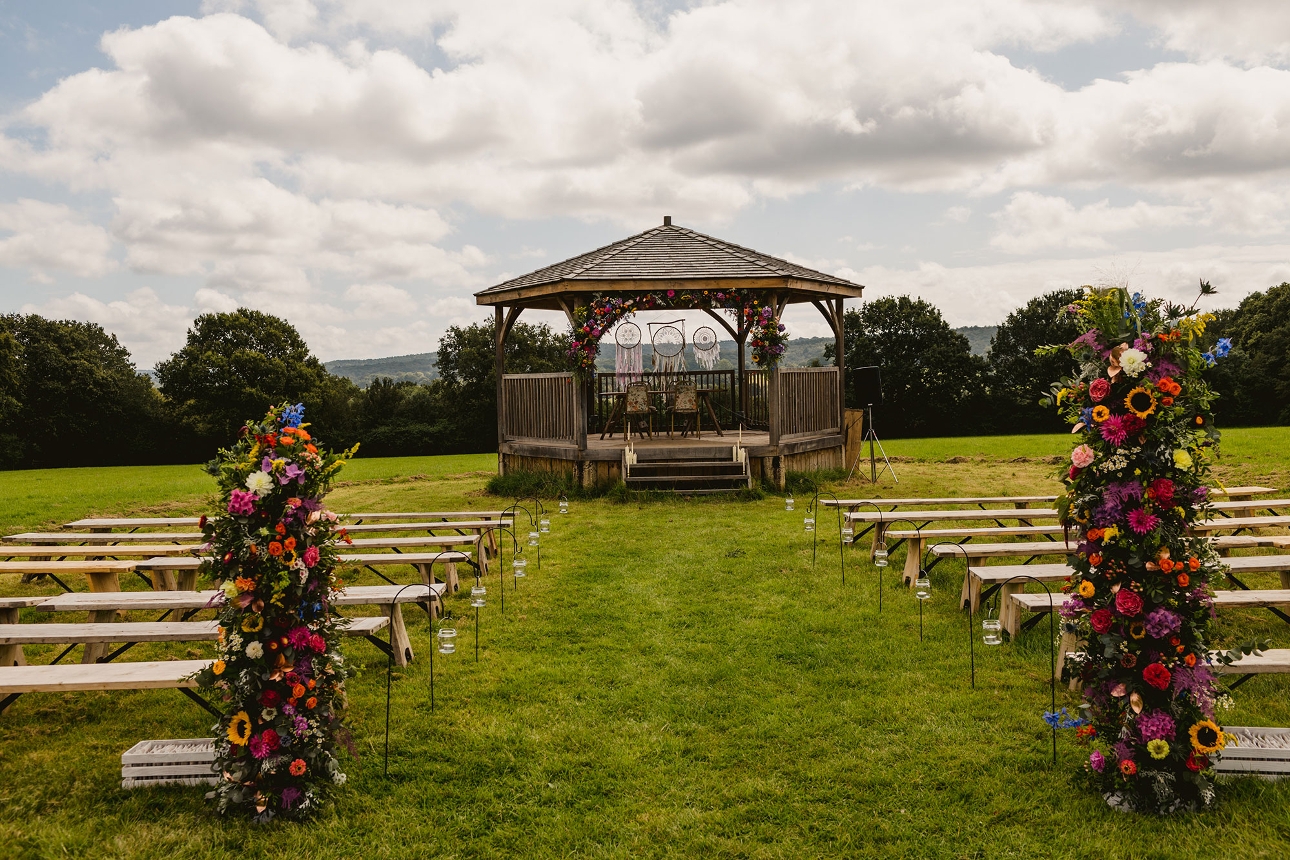 Two weeks after becoming engaged, super-organised Becca was determined to secure a venue and date for a summer 2021 wedding. With her being a teacher, their dates were limited. Armed with a list of venue must-haves they started to look at locations and found the Yoghurt Rooms. "We knew it was the one for us, its relaxed vibe was exactly what we were searching for. It offered accommodation for around 30 guests, which we could have for two nights and there was unlimited capacity for the rest of the wedding party," Becca explains. What's more, the Yoghurt Rooms had just been granted planning permission for a bandstand to be built to hold licensed ceremonies, which was completed in 2020 and was where the couple said "I do."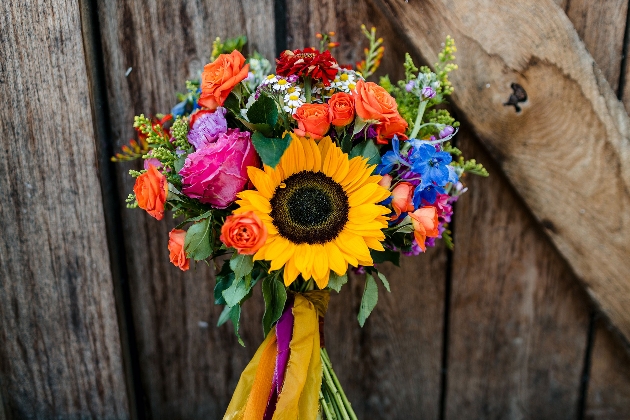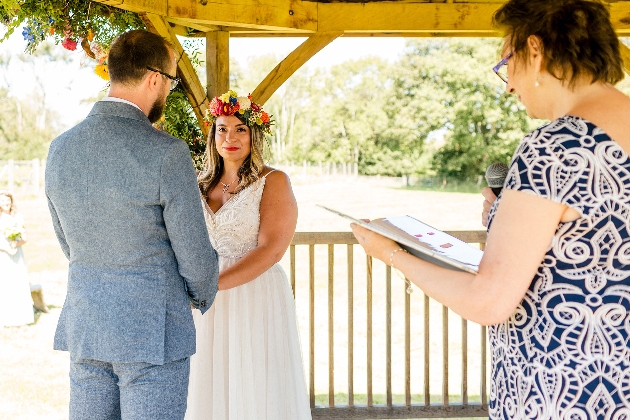 With a bright Mexican-inspired palette the venue styling was bold and joyful. Favours were packets of chilli seeds, which doubled as place names and tied in thematically with the Mexican wedding breakfast of tacos. The couple's vision was for an informal wedding, so the DIY nature of the feast really worked to bring everyone together. Chicken nuggets, sausage rolls and mozzarella dippers were served as canapés – the most Becca-and-Jack thing ever, we're told!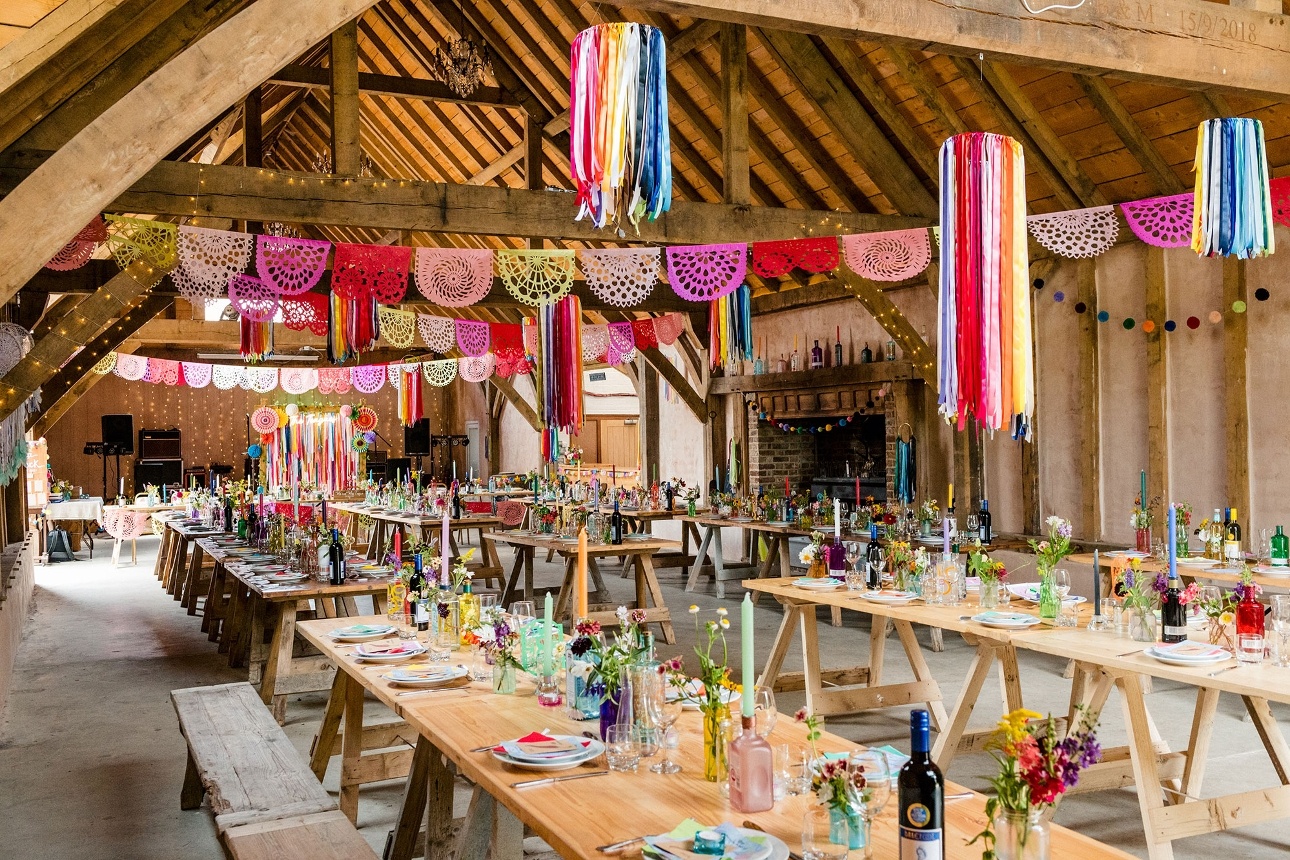 Centrepieces featured gin bottles containing fairylights and tall taper candles in bright colours. Fairylights were also woven through the centre of the tables and coloured napkins completed the look. Flowers were arranged in coloured jam jars, with florist Bella of Arabella Floral hitting the bright and Mexican-style brief perfectly. Bright florals also decorated the big-day bake, which was also designed to complement the vibrant theme.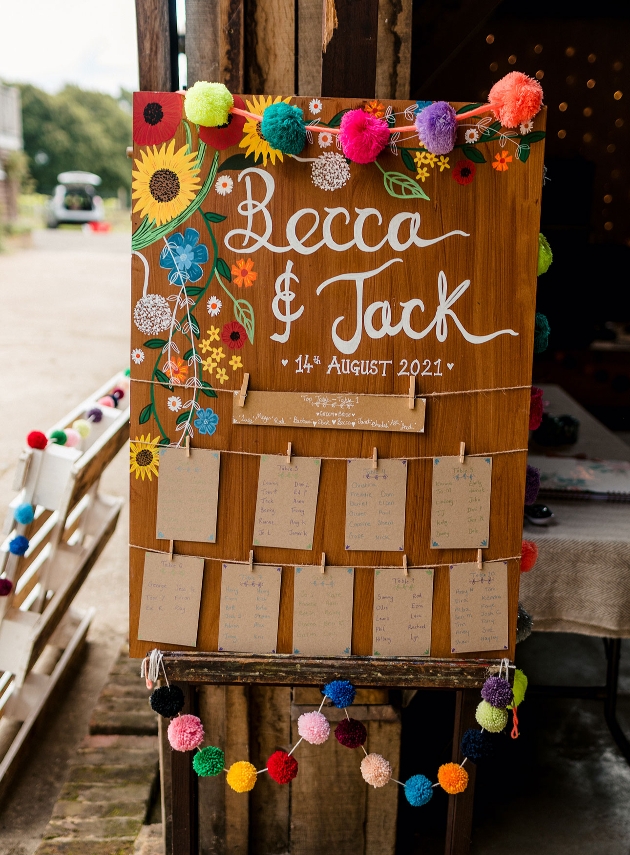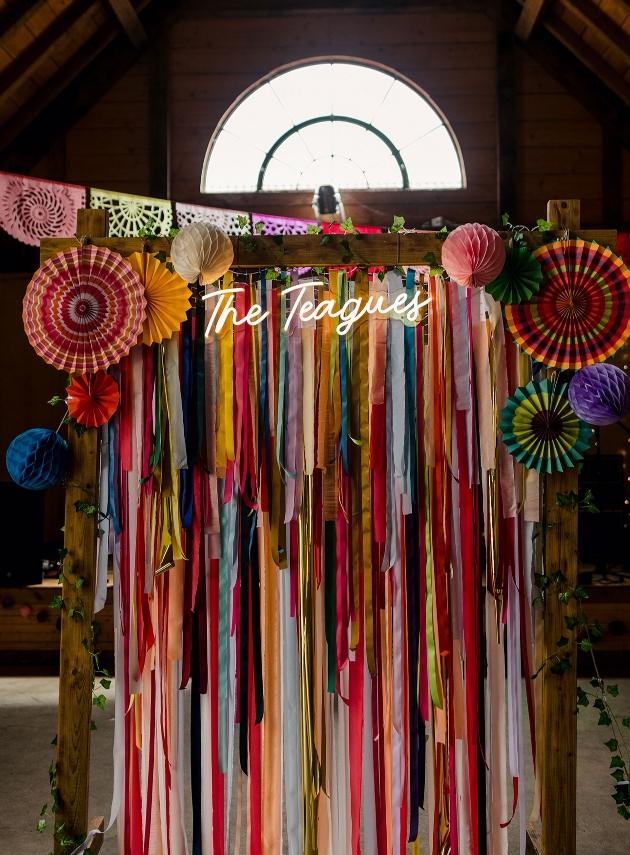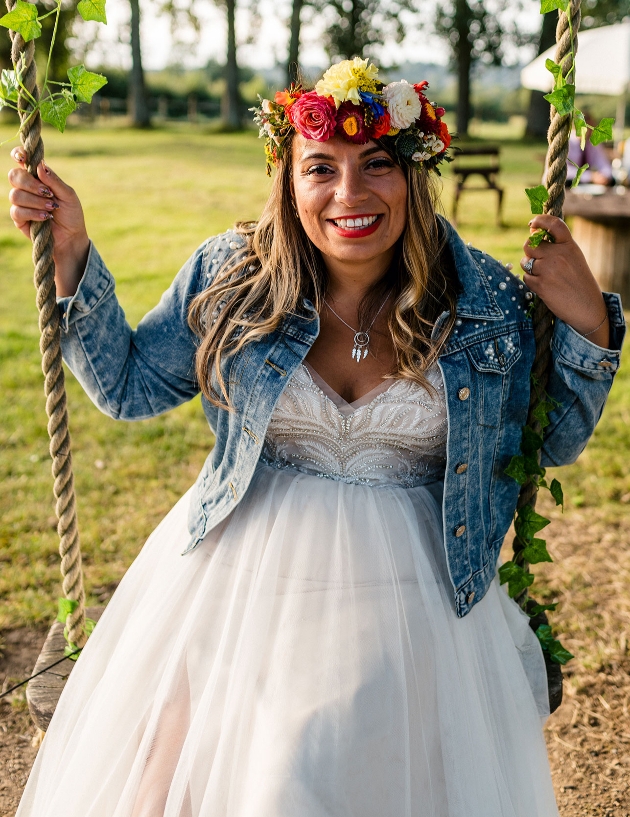 Gorgeous Becca wore Charlene by Maggie Sottero. She saw the dress online and found a stockist in Tunbridge Wells, which she visited with her mum to try it on. It was the one! "As a slightly curvier bride I knew there were certain things I didn't want or that wouldn't suit my figure, but this one complemented me in every way," she tells us. What's more, the gown was the perfect fit for the style of venue.



The bride's best friend and bridesmaid Dani is a jewellery artist, and she made a bespoke dreamcatcher-style necklace with earrings for Becca to wear on the big day. She thenfinished the boho look with a beautiful flower crown created by florist Bella.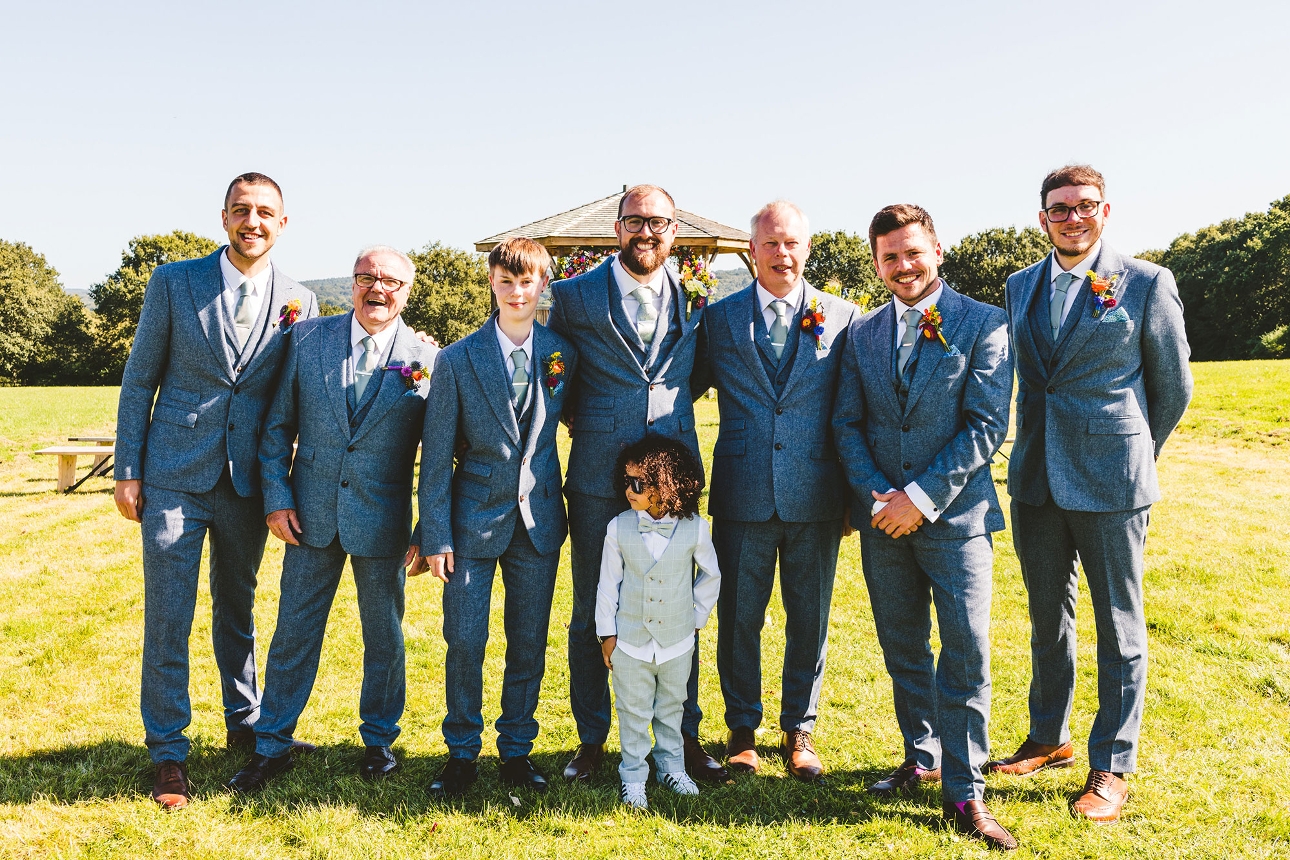 Jack had in mind to wear a light blue suit to fit the time of year, but due to Covid and shops only reopening fairly close to the wedding date, they had no option but to leave suits to quite late in the planning process. The groom ultimately chose a blue herringbone three-piece suit and paired it with a sage green tie and pocket square to match the bridesmaids' dresses. The groomsmen were all dressed in the same suits and accessorised with tie pins bought for them as a gift. Meanwhile, the pageboy wore a light grey suit.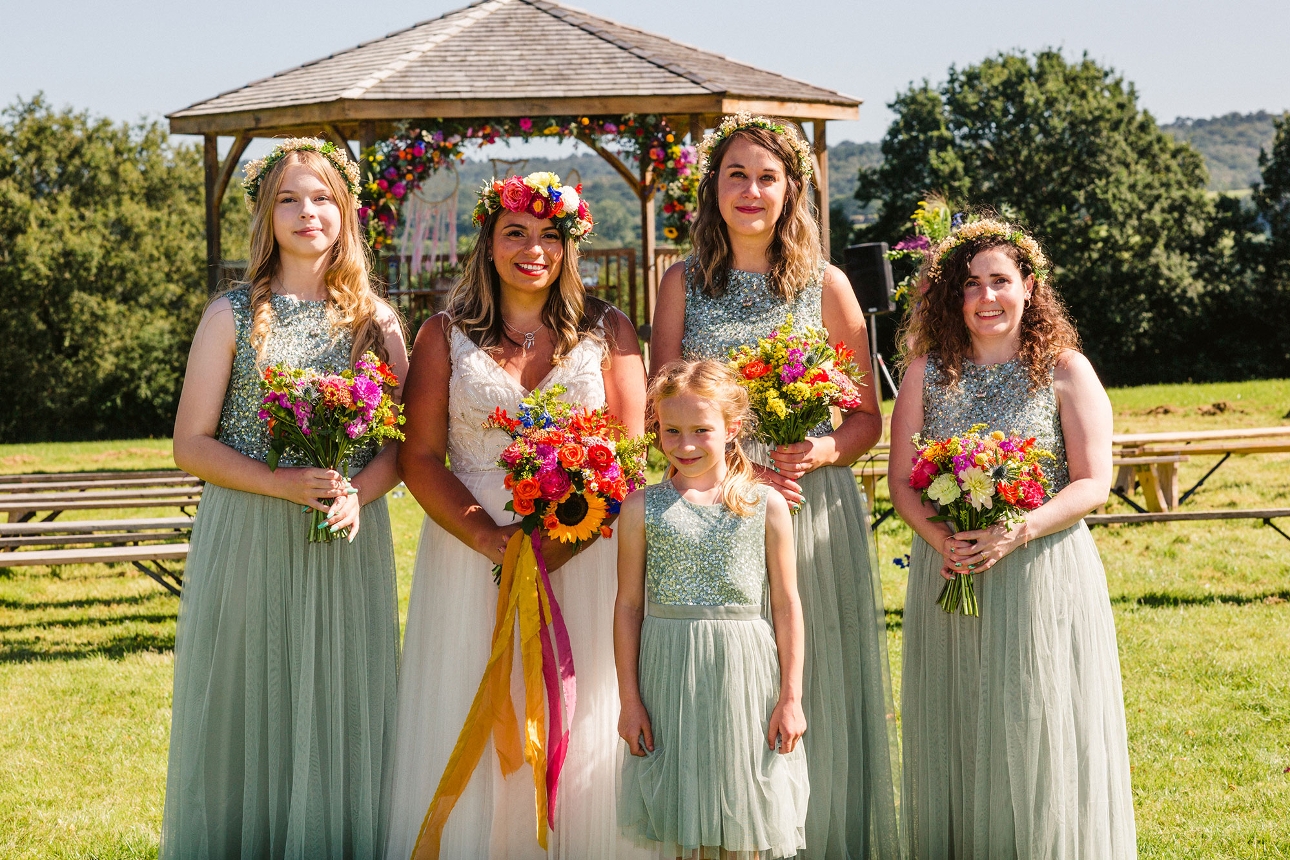 The bridesmaids wore matching gowns in sage green and Becca even manged to find the same dress for their flowergirl who was only seven at the time. All of the ladies paired their dresses with a natural flower crown and a bracelet given to each of them as a 'thank you' present.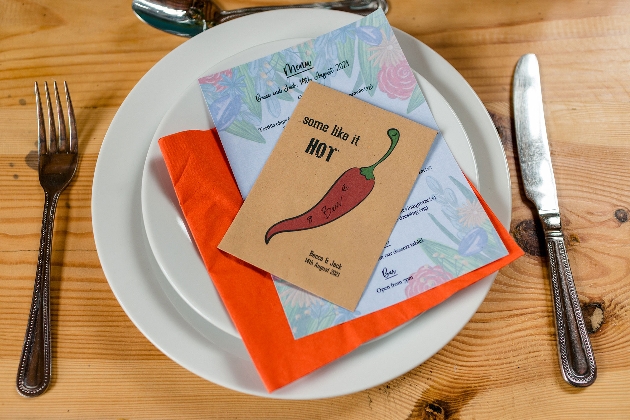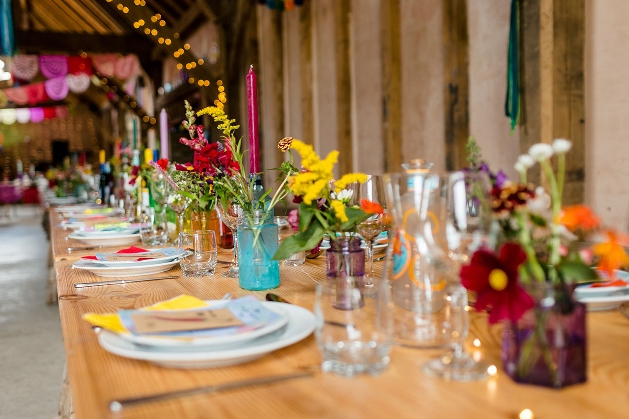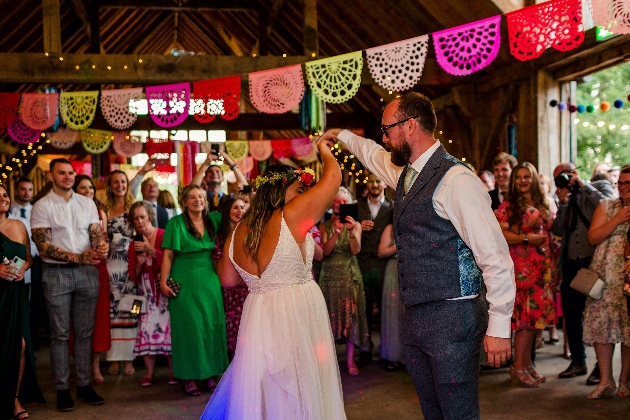 Live band Jackie Moon and The Hell Yeahs supplied the evening entertainment. Becca had known lead singer Jack for more than 15 years – he'd always been into music and had been in various bands, so she knew how good he was. "We didn't even consider anyone else as we wanted to make our day as 'us' as possible and connect friends and family where we could. So many of our guests were raving about the band and it was most people's first experience of live music since lockdown," Becca says. The couple specifically requested eight songs that were their dancefloor must-haves and the band kindly learnt every one especially for them.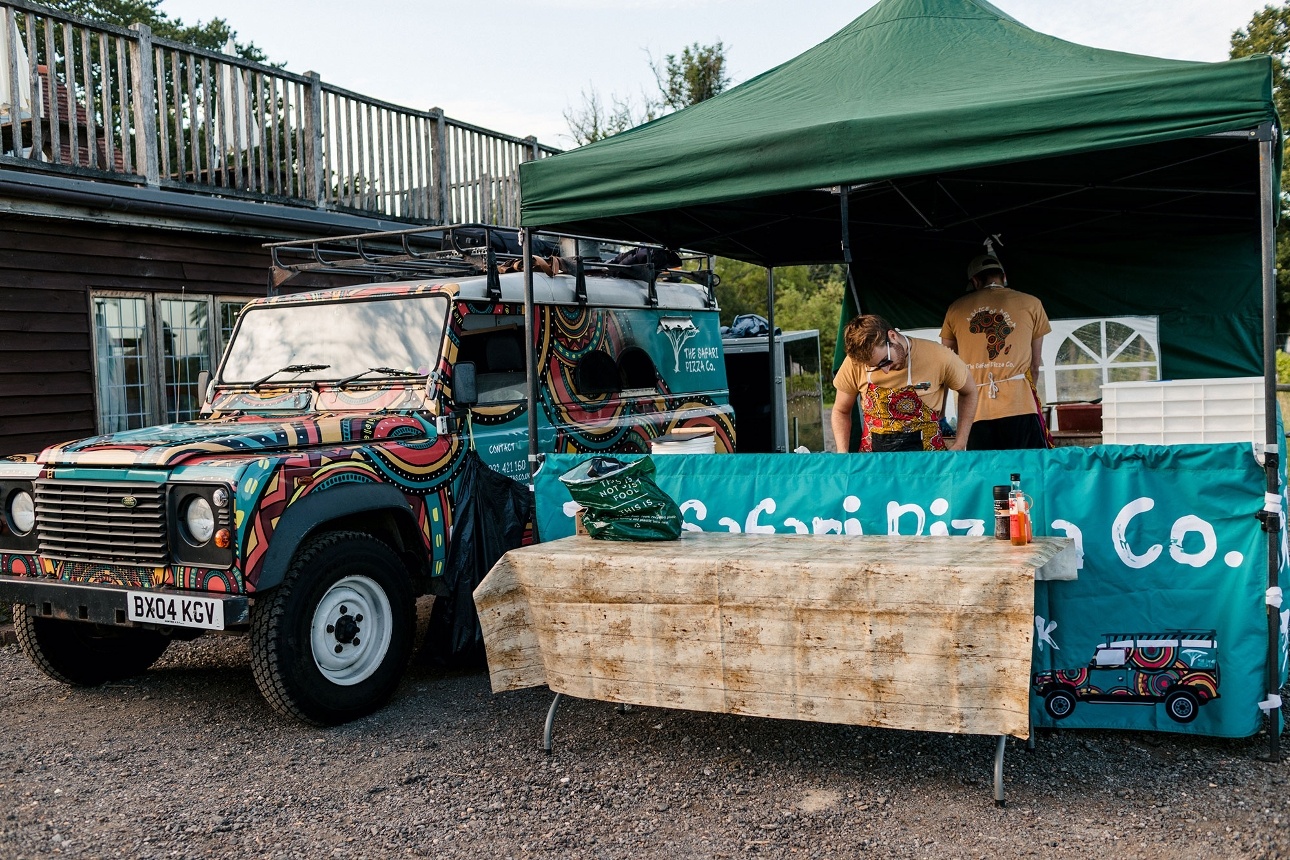 There was also plenty of non-musical entertainment for guests young and old with giant croquet, beer pong, corn hole, football and kids' fun packs. There was also a firepit fully stocked with ingredients to make smores.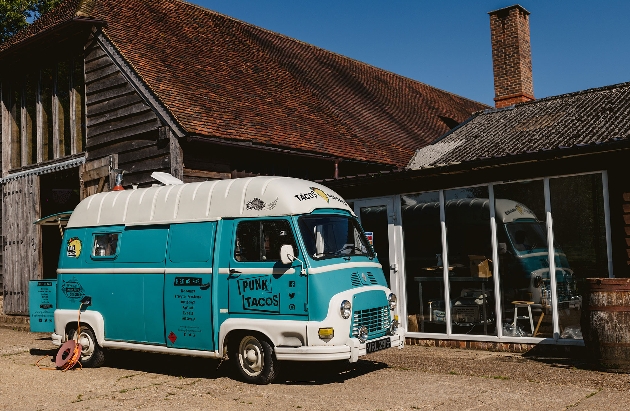 The happy couple share: "Words can't sum up the happiness that surrounded our day. Everything went to plan and it was the sunniest day in August for our outdoor ceremony – it was beautiful and there wasn't a cloud in the sky. Being on the bandstand meant we were able to see all of our guests as we exchanged our vows. It was the best day of our lives.

"Every single one of our suppliers played such a substantial role in our wedding and made our day possible. We felt so lucky to have found these amazing people who understood our vision and went above and beyond anything we could ever have dreamed of."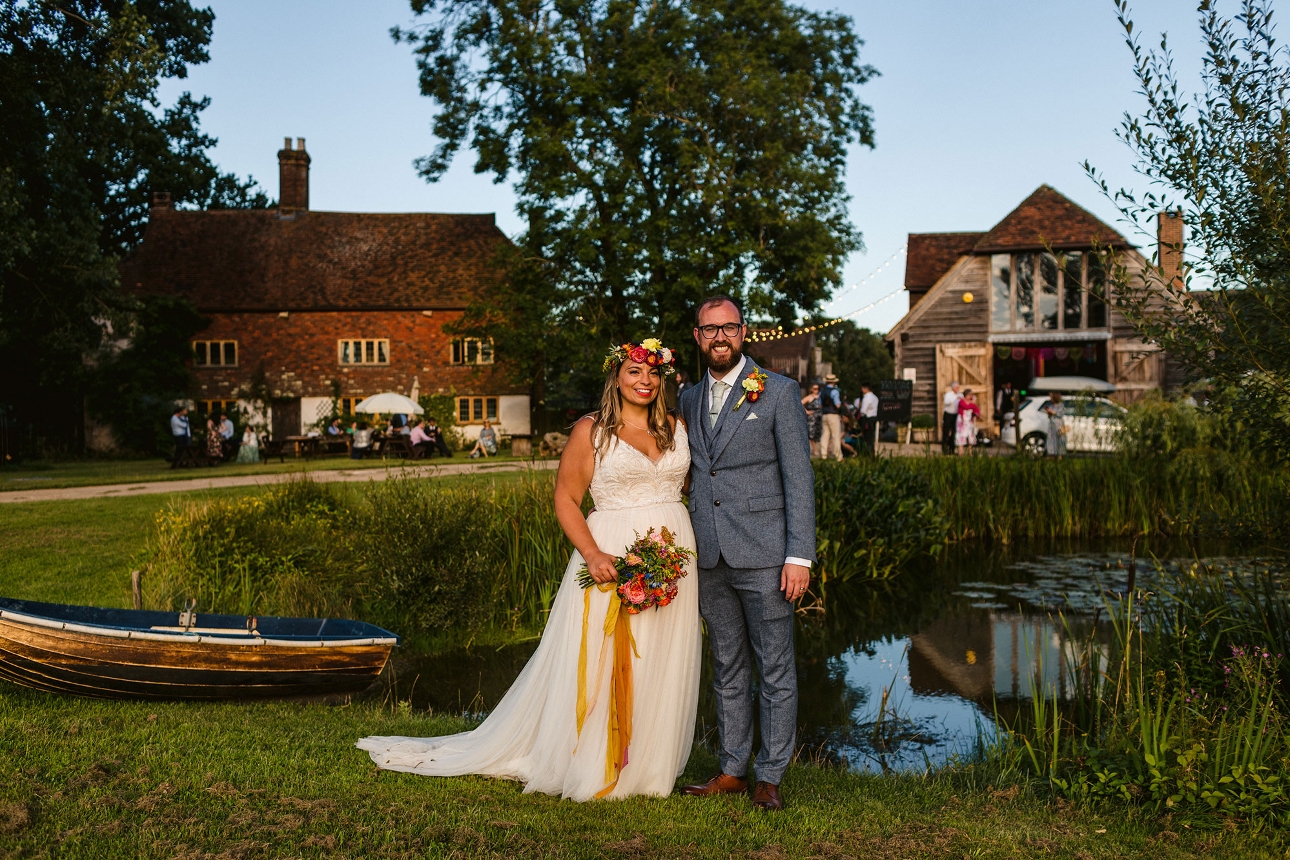 As Covid still had its grip on the travel industry at the time, the newlyweds postponed their main honeymoon to 2022 – nine days in the Maldives in June and nine days in Bali in August. But just after the big day, they set off on a week-long trip to Scotland planned by organiser-extraordinaire Becca. They started in Edinburgh with two nights at the Waldorf Hotel before heading for a treehouse experience near St Andrews. They then went back to Edinburgh, Dean Village, where they got to explore some more and watch some of the acts at the Edinburgh Fringe. Two nights at Loch Lomond followed, before their final night, which was spent in Glasgow. Becca remembers, "We had the best time and treated ourselves well – we felt privileged that we could still enjoy our time away together and make the most of our honeymoon period."
Becca and Jack's contact book