Emma and Joe met in Bali. Emma was travelling solo and Joe was on holiday with friends. They were staying in the same hostel and the evening before Joe was due to head back to the UK they had dinner together and danced all night. They exchanged numbers before he left and Emma continued on with her adventures through Indonesia and Australia. "We fell in love during those eight weeks," Emma says. Due to the time difference, the pair would wake up in the middle of the night to talk to each other. When Emma arrived home, they couldn't wait to be together again, and she drove to Catterick, where Joe was based as an army captain, the very next day. "We've been inseparable ever since. Within eight months we'd bought our first home and our cat, Martha," Emma tells us.
Joe proposed at home over a champagne breakfast. It was timed so that they could celebrate at a family get together planned for the next day.
Read on as the bride shares her treasured memories of their wedding day…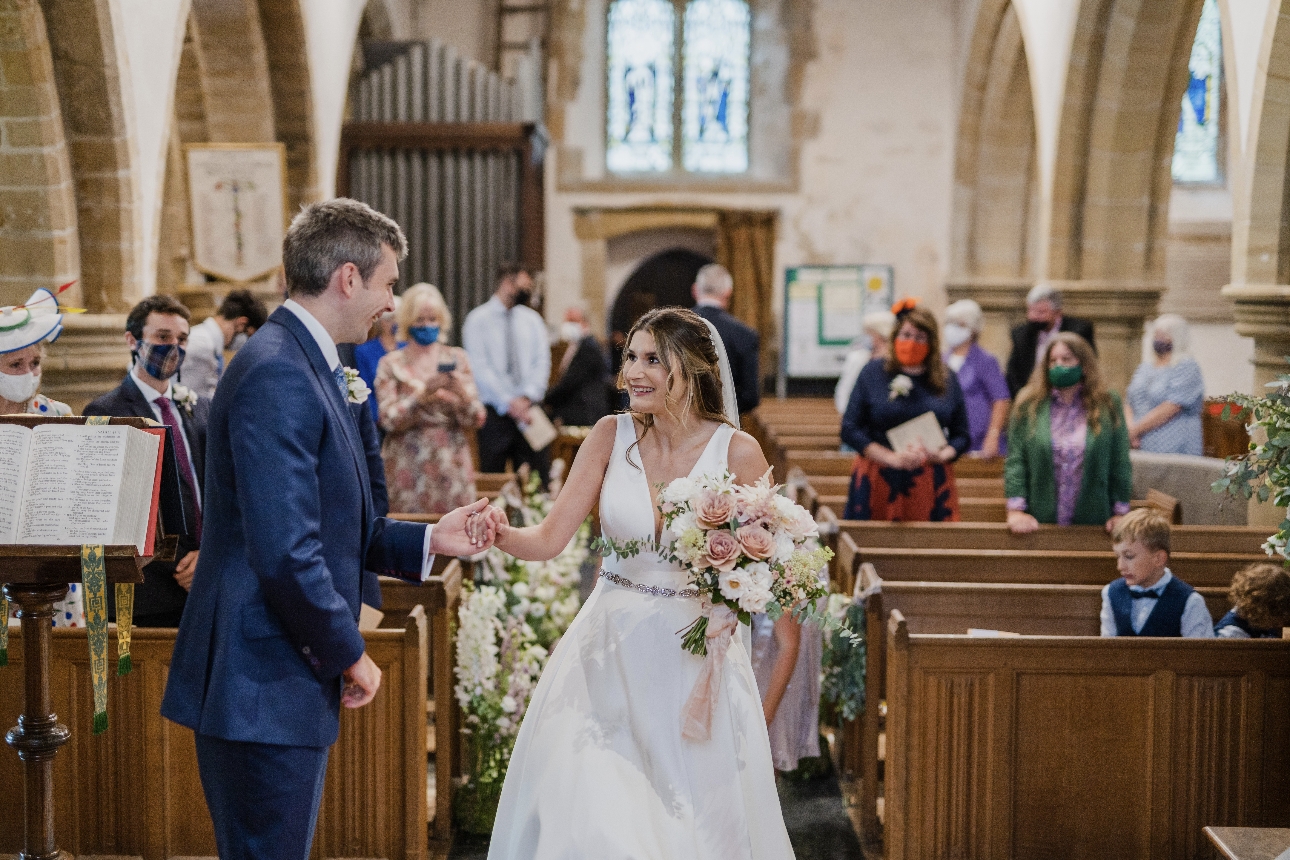 Wivelsfield Parish Church is a special spot for Emma and Joe. It being so close to their home, they regularly take walks through the churchyard and surrounding fields. "We loved the small, quaint country feel and the vicar, Christopher, and congregation were wonderfully open and warm from our very first visit," Emma says. So, they chose the beautiful church as their ceremony venue. Covid interfered with their first choice of reception venue but luckily, they discovered the incredible South Lodge. "We chose it because it's where we had our engagement dinner. The rooms and food are amazing, and the grounds are utterly stunning," Emma explains.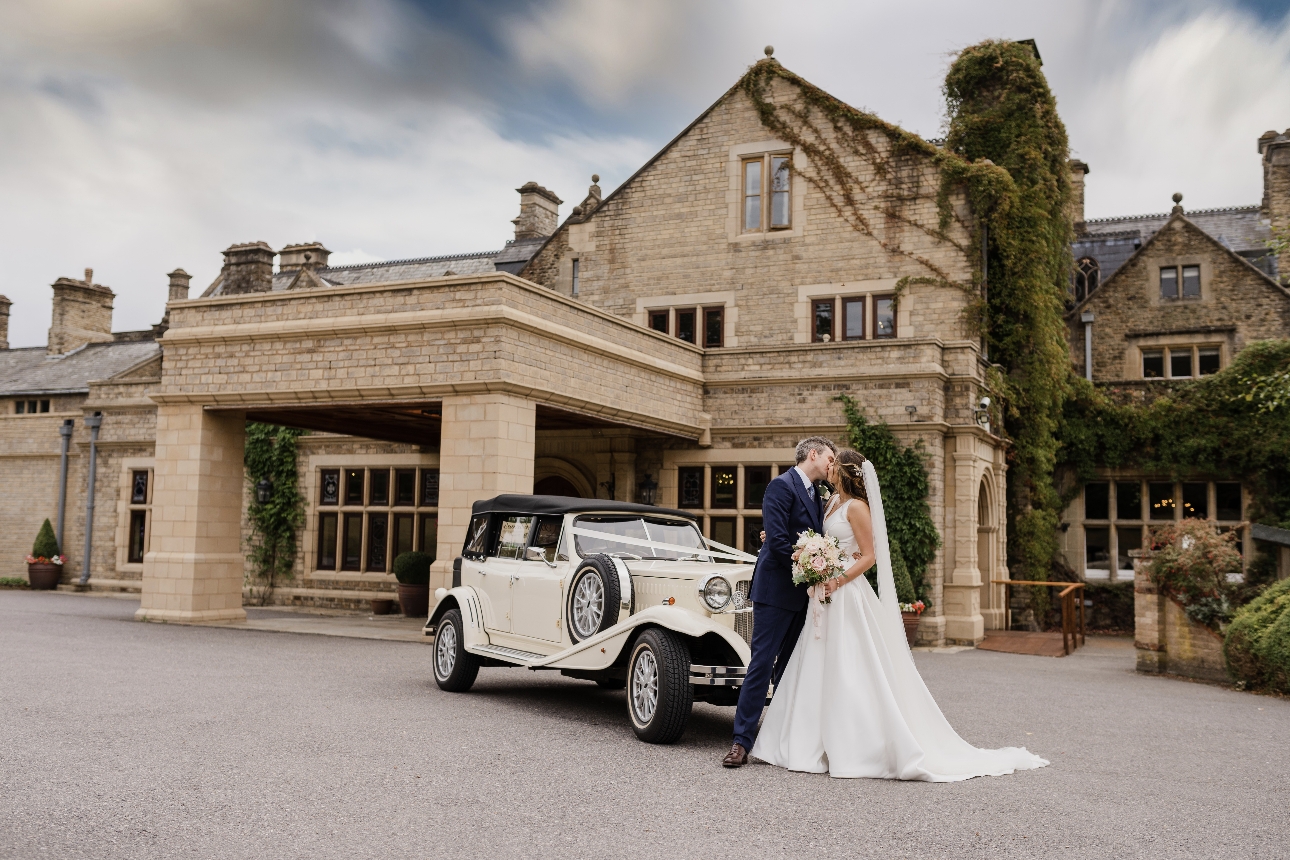 Unfortunately, the reception venue wasn't the only element of the big day that had to be altered due to the pandemic. "We were due to be married in July with 100 guests, cake, band, garden games, sit-down meal and all the trimmings," the bride explains. She initially felt heartbroken about having to change things so dramatically after 18 months spent planning everything to perfection. "We toyed with the idea of having a bigger celebration in the future, but most importantly we just wanted to be married," Emma remembers. This is why, ultimately, they decided to go ahead with their more intimate and precious celebration on 23rd August, 2020.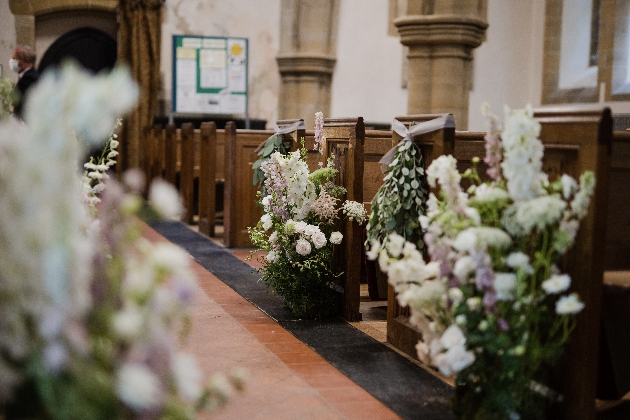 The pair chose a natural, light and neutral theme for their styling. Meadow flowers in white and pastel hues lined the aisle during the ceremony and were later brought back to South Lodge to decorate the tables. Emma tells us, "We had to find a new florist when our plans changed, so Jane from Dove and Myrtle only had four weeks' notice. But she brought my vision of natural, wild and fresh timelessness to life perfectly."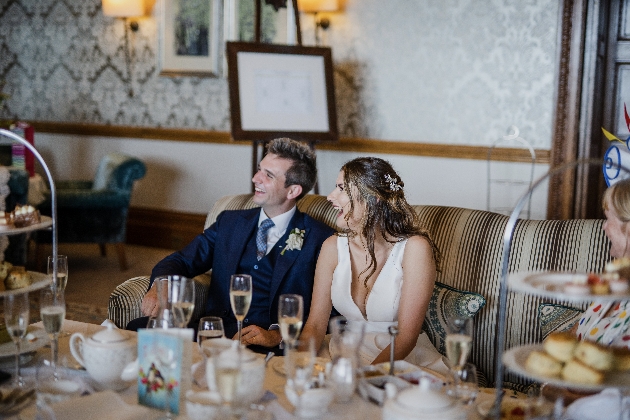 The tables were all named after the couple's favourite holiday destinations, including Paris, Dubrovnik and Bosnia, with Bali being the top table. The newlyweds and their intimate group of nearest and dearest enjoyed canapés before sitting down to a decadent champagne afternoon tea feast. While restrictions meant they couldn't have an evening reception in the traditional sense, the assembled party enjoyed a laughter-filled evening on the terrace overlooking the beautiful South Downs, before heading into the restaurant, Botanica, for a family dinner.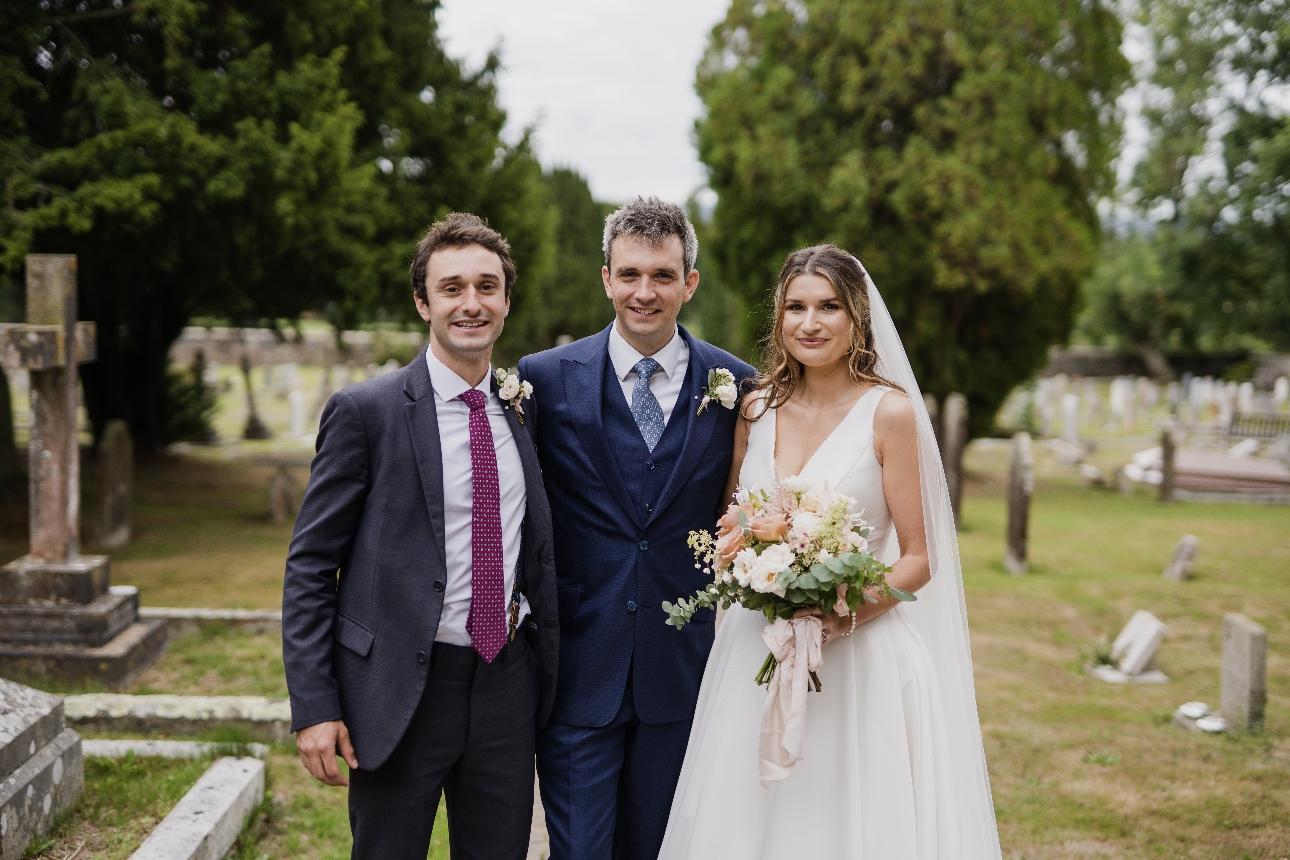 Emma wore a Stella York gown, style 6758, with a custom lace back and cathedral-length veil. "It was the first dress I tried on and fell completely in love with the pockets," she remembers. Her look was accessorised with pearl earrings and bracelet, Emma's birthstone.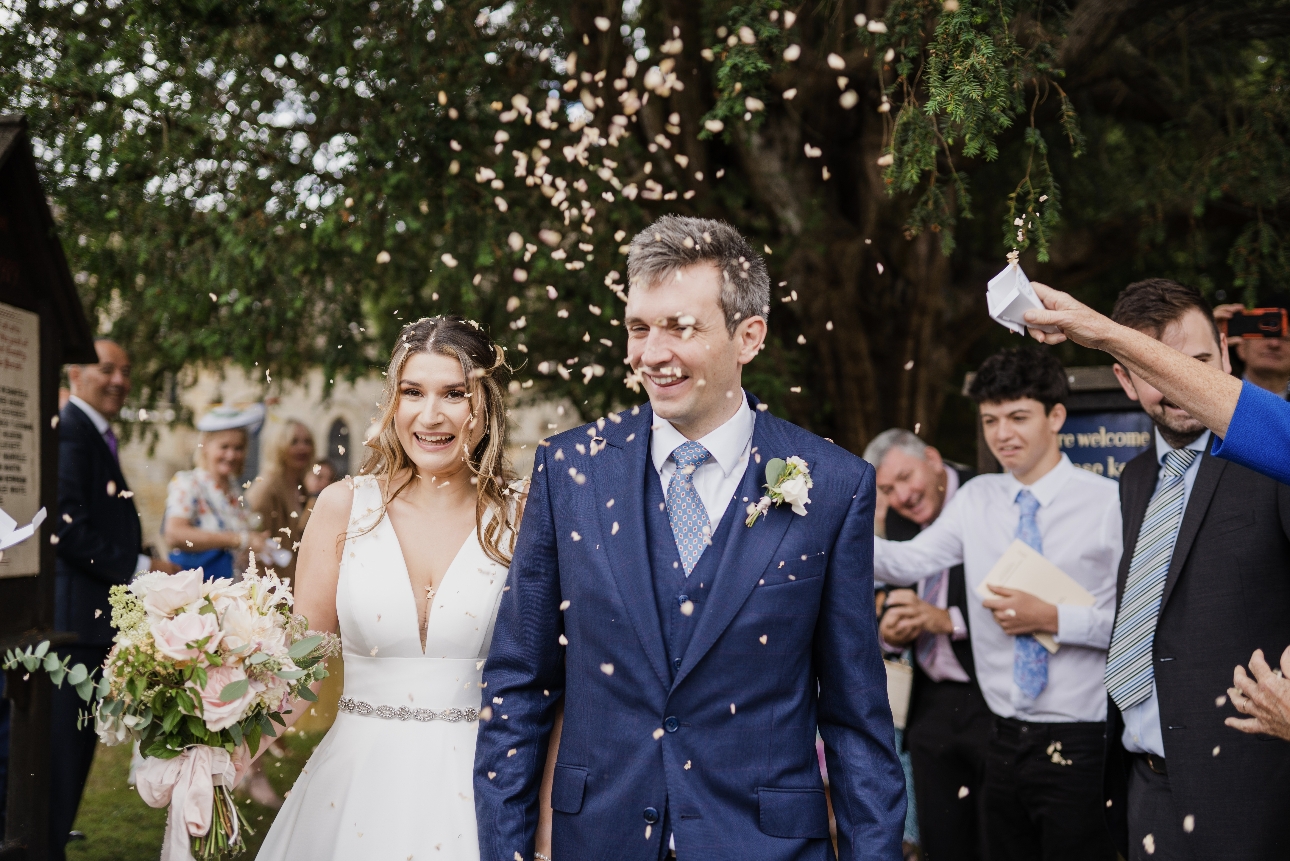 Meanwhile, Joe looked dapper in a tailor-made suit. His groomsman was dressed in a super-smart Hugo Boss suit, and the maid-of-honour looked gorgeous in a dusky pink dress with a silk belt and beautiful, yet subtle, beaded design.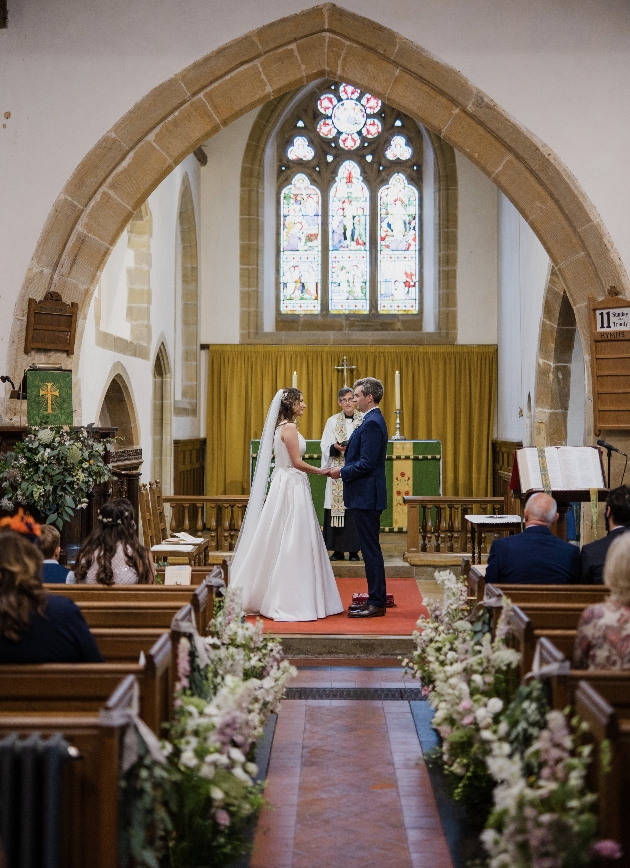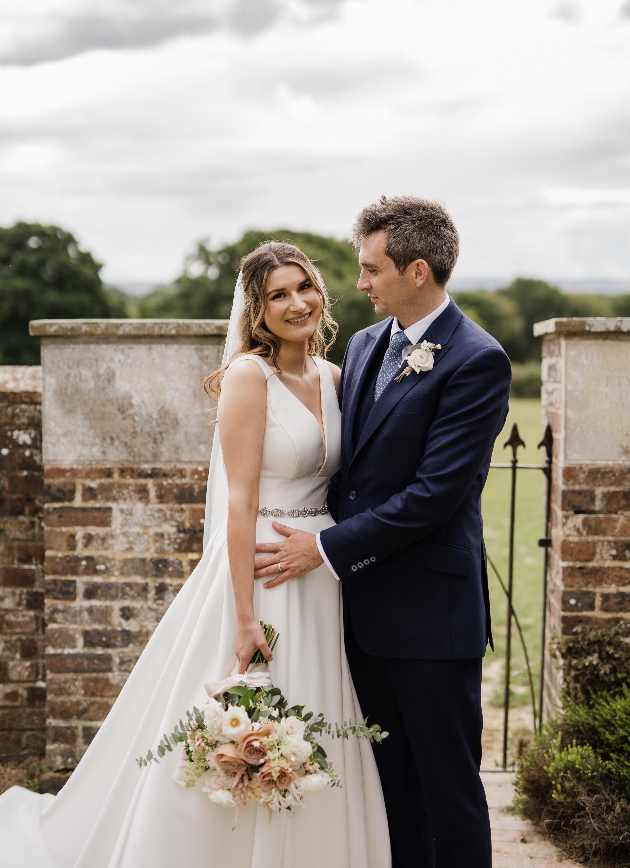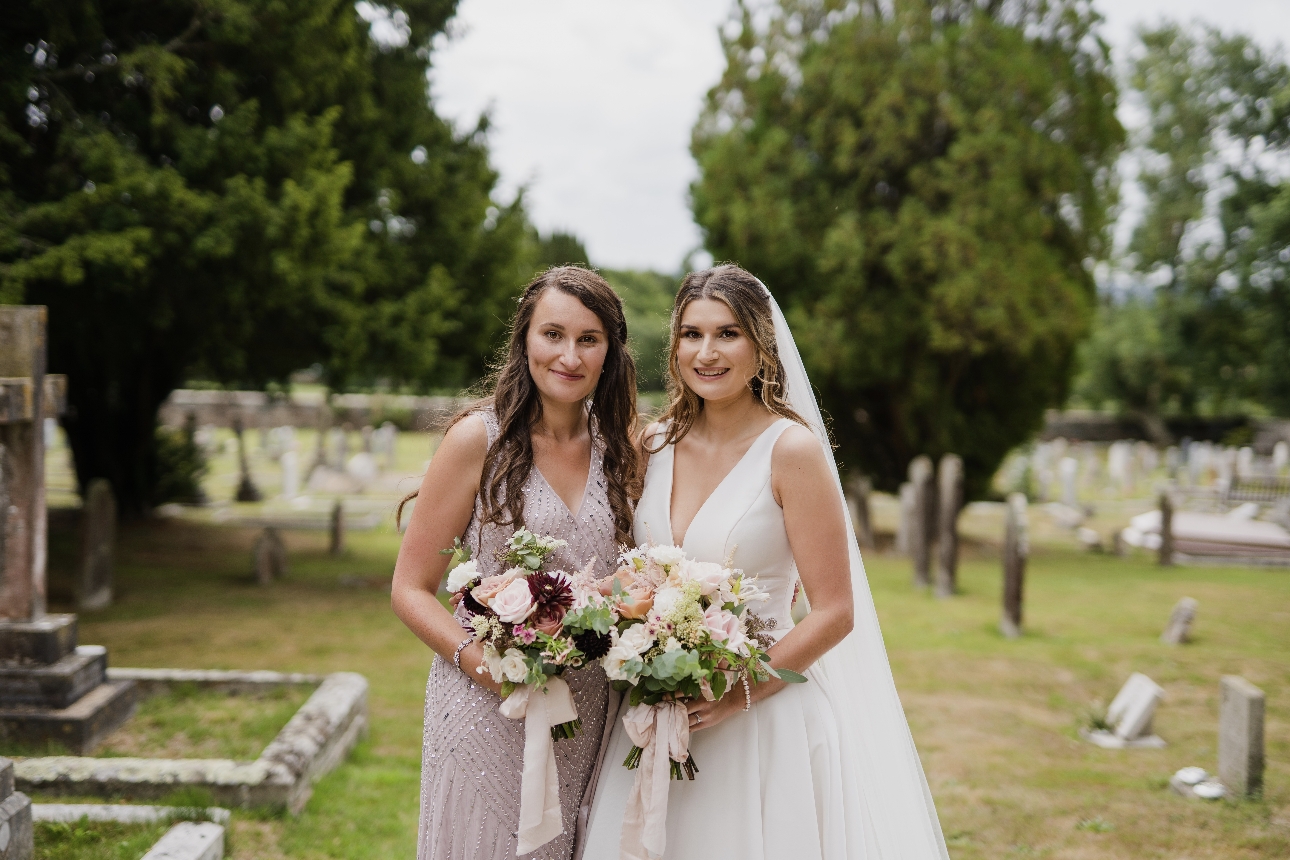 Emma shares, "We felt ecstatic, excited, relieved and blissfully happy. The highlight for me was the ceremony and walking down the aisle towards Joe. Our big day was fun and intimate. Even with a guest list of 30, it still felt every bit like a wedding." The bride would like to thank her beloved sister and maid-of-honour, Sophie, who did so much to help with preparations, taking the bridal stress and worry away from her. "Our florist, Jane, and seamstress, Helen, were also absolute dreams. No request was too much, even with only four weeks' notice!" Emma says.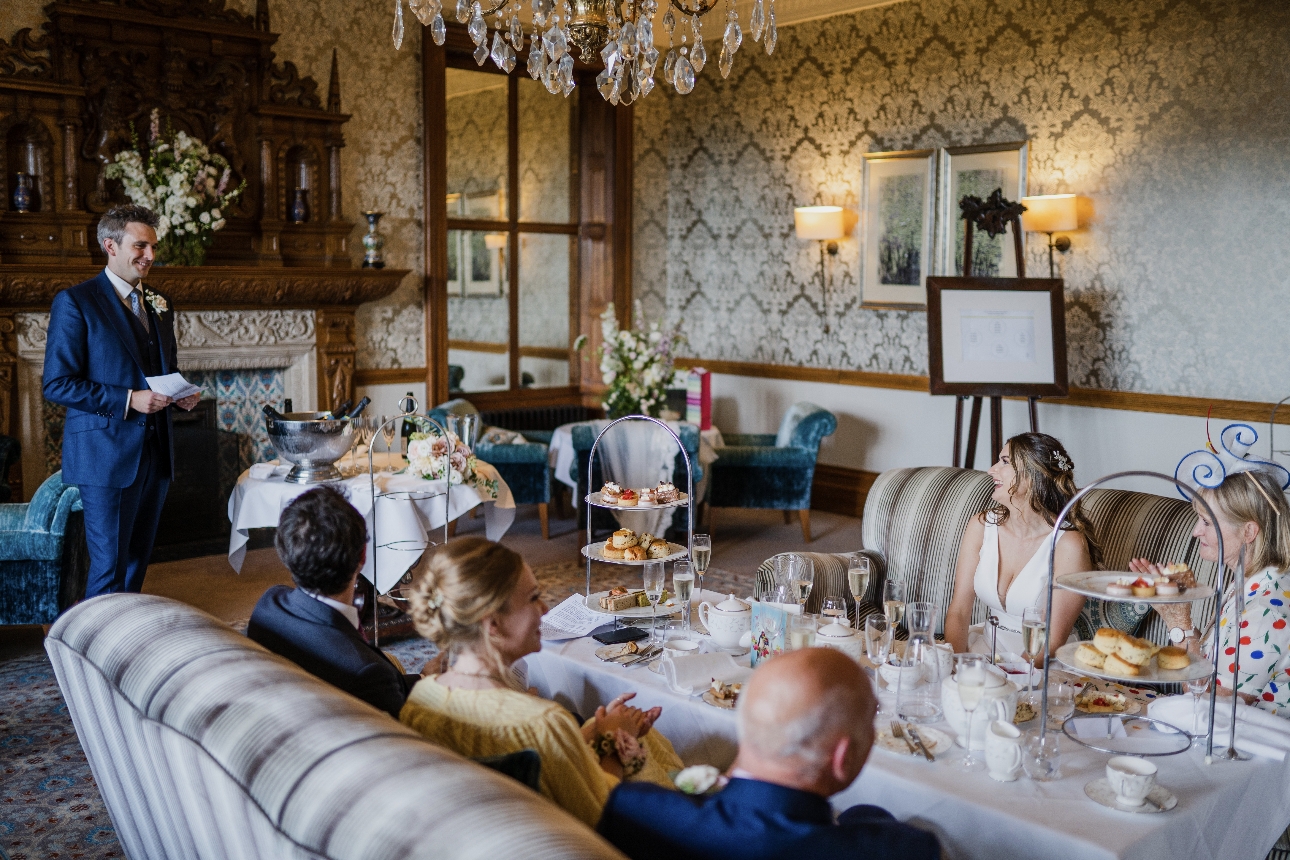 Joe planned the newlyweds' honeymoon and surprised Emma with a romantic three-day boat trip around Crete and a honeymoon suite. "It was pure bliss," Emma remembers. "We felt so relaxed and such a huge sense of relief that all the worries about how the pandemic would affect the wedding were over. We could finally enjoy being husband and wife," she concludes.
Emma and Joe's contact book