Joe's cousin had no idea that one day, he'd be welcoming Fran into the family, when he introduced the pair. They were school age when they met and their first date involved Joe getting on the local bus to visit Fran, who says, "I knew straight away that he was a genuine and caring person, which is what drew me to him." Four-and-a-half years later, Joe organised a surprise trip to Barcelona for Fran's 21st birthday.

"During a visit to Tibidabo – the highest point in Barcelona, overlooking the entire city – he got down on one knee and asked if I'd be his wife," Fran recounts. "Although we'd spoken about marriage, I'd no idea he'd propose on that trip," she explains.

Join us as the bride shares more about the big day, 26th July, 2019…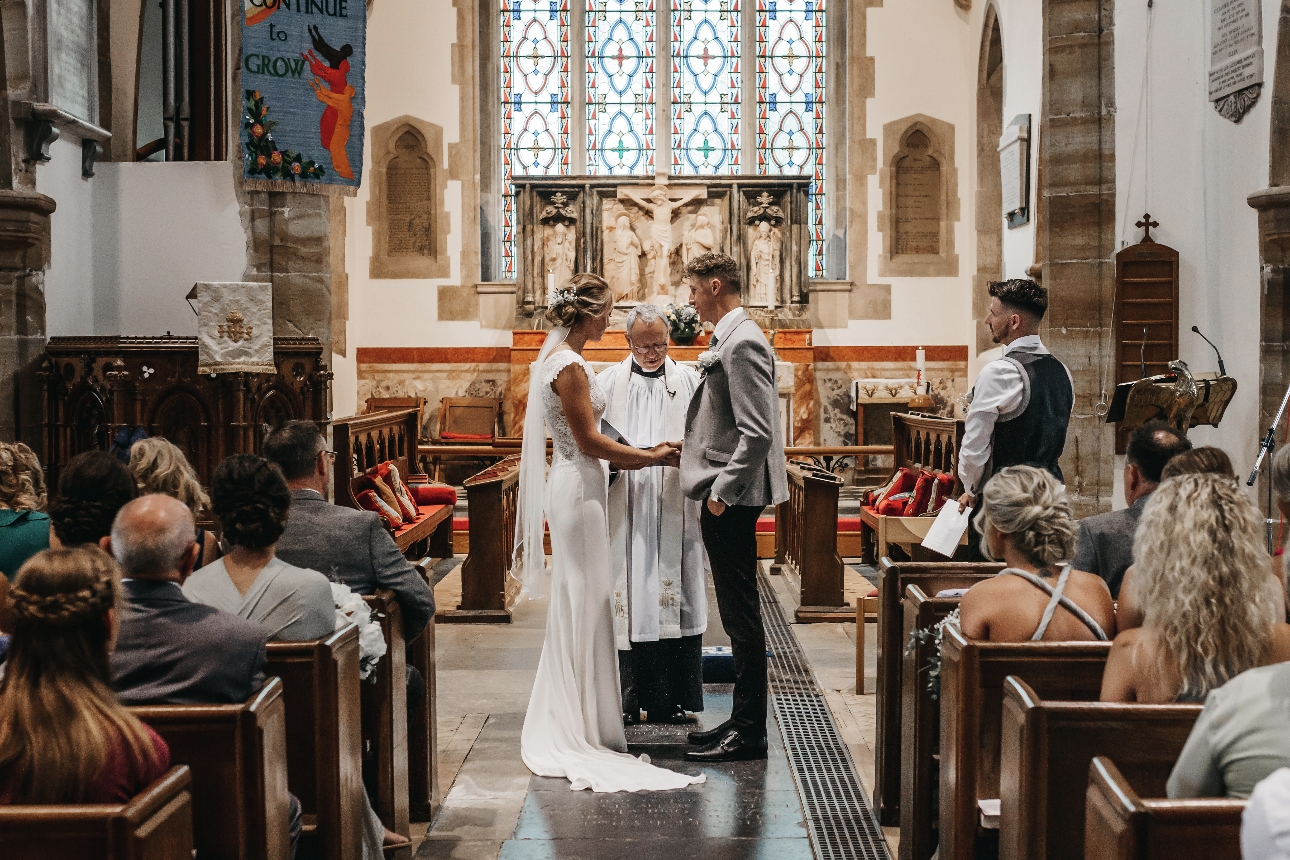 The venue search was plain sailing, as the couple knew they wanted to hold their traditional ceremony in a quaint local church. Their research brought them to Framfield, which was the perfect fit. They were also fortunate, in that the delightful Springfield Farmin Haywards Heath, is owned by a family friend, who offered it as the venue for their big-day celebrations. "We couldn't have asked for anything more suited to our style, and the wedding we'd imagined," Fran tells us.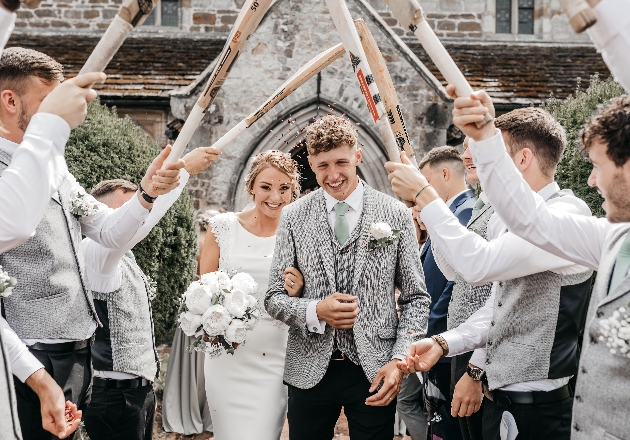 Venue styling, Joe admits freely, isn't his strong point, so this side of the planning was entirely down to Fran. She explains her vision: "I've always loved green and natural colours, so I had this palette in mind when imagining our wedding day. I also knew with the setting, that a theme of plush greenery and eucalyptus would be subtle and complementary." The secondary big-day theme was based around gin.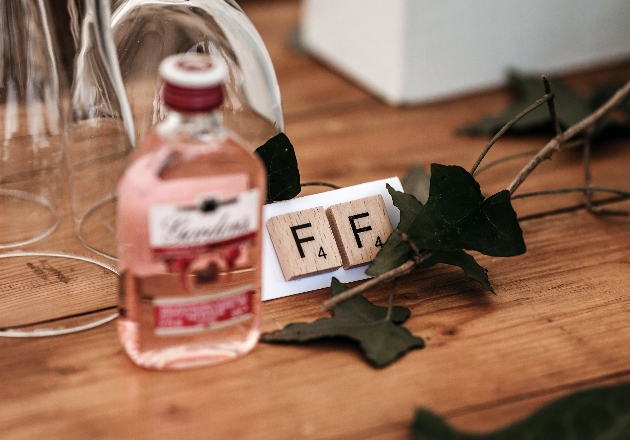 Fran explains, "We both love it and I love being creative, so I decided to create my own table plan around our favourite drink." Each table was named after a different gin, and decorated with the relevant bottle as a centrepiece. Favours were then simple to tie in, and the couple gifted each guest with a mini bottle of gin along with a handmade biscuit. Scrabble tiles featuring the guests' initials were affixed to small cards serving as super-cute place names.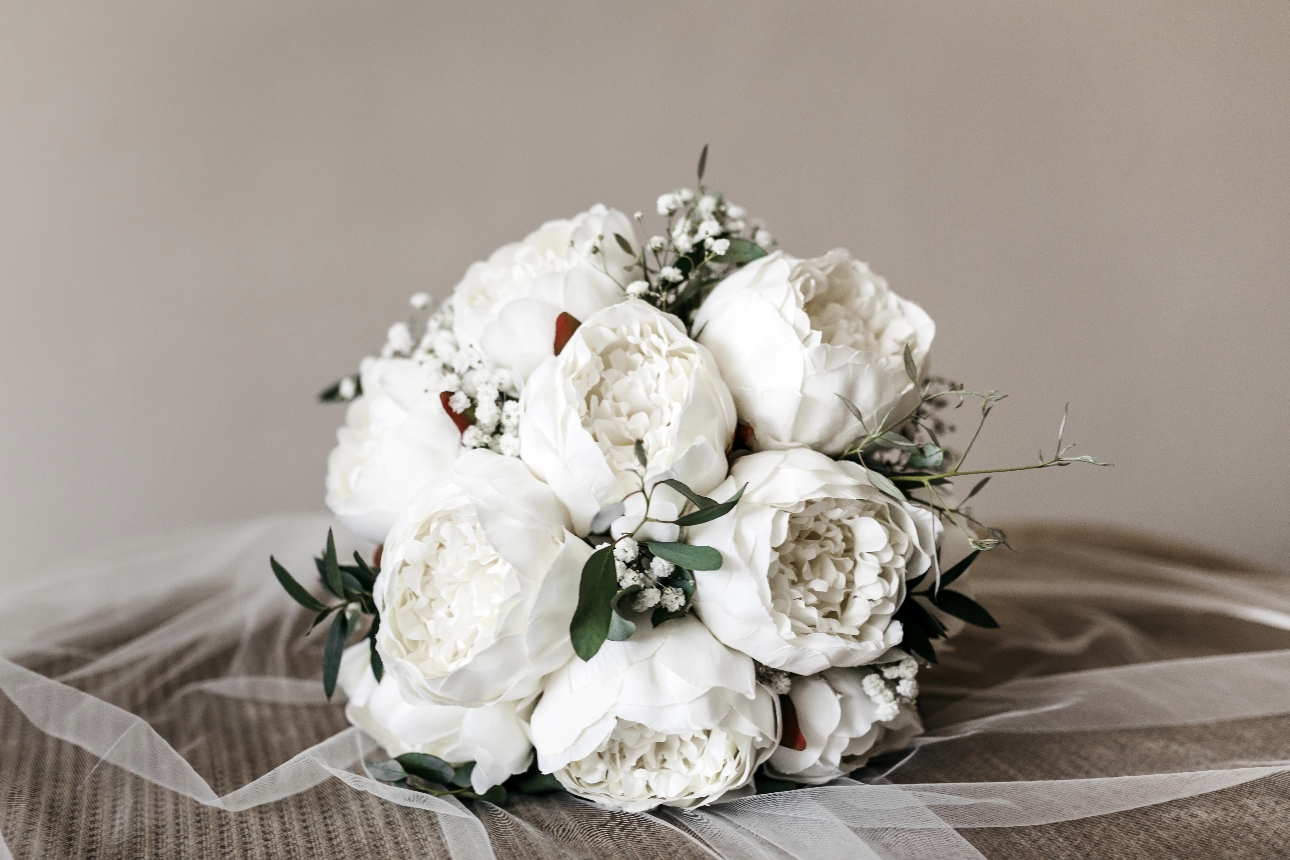 Flowers were kept to eucalyptus and ivy in the main, as Fran was keen to maintain an authentic look, consistent with her theme. The bride's bouquet contained her favourite flowers, ivory peonies, with touches of gypsophila and eucalyptus to keep it simple yet beautiful. Joe, his groomsmen and the immediate family all wore ivory roses as buttonholes, and the bridesmaids carried posies of gypsophila and eucalyptus to complement Fran's bouquet.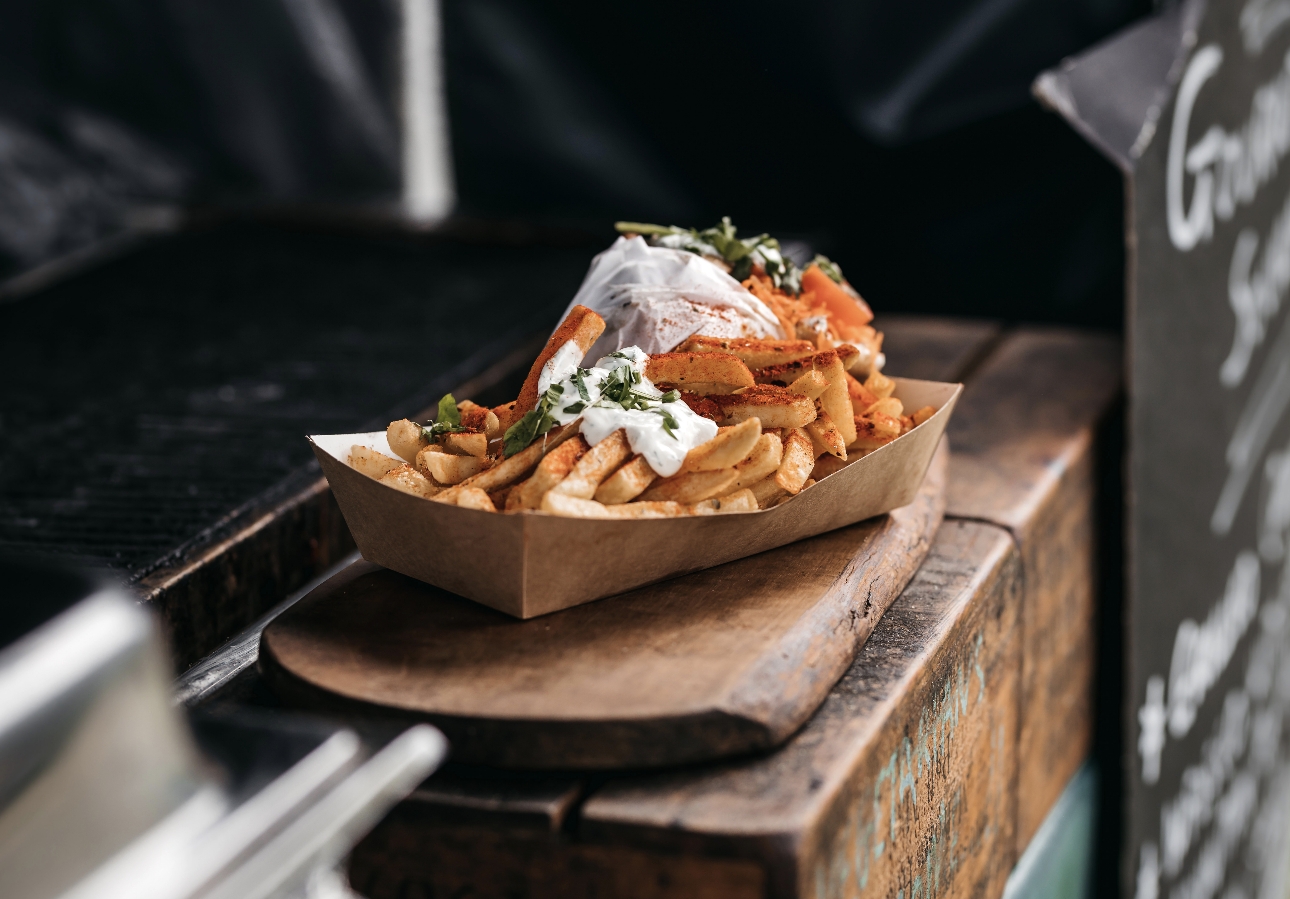 The couple set out to achieve an informal atmosphere for the wedding breakfast, making everyone feel comfortable and relaxed. As guests arrived, they were offered a gin and tonic, made to their own tastes – anything from pink gin and lemonade, to dry gin and Mediterranean tonic.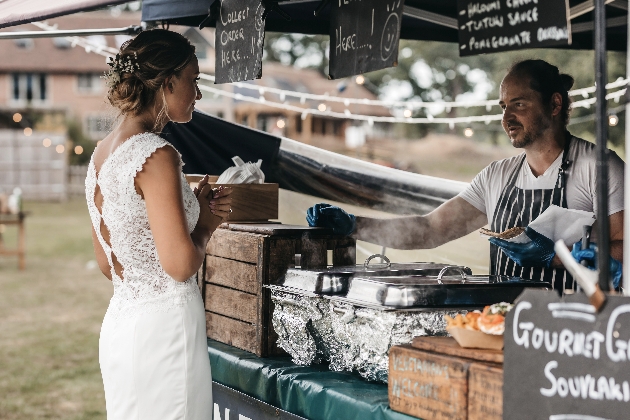 "We feel our choice of a Greek street-food van summed up our taste in food, and our easy-going personalities perfectly," Fran says. Guests were welcome to head up to the van any time, where delicious fresh gyros would be prepared for them. In the evening, a mobile bar, housed in a converted French van, served the drinks. Since one of Fran's bridesmaids is a whizz at making cupcakes, she whipped up a batch or two, which lent themselves to the catering's chilled-out vibe. Yummy sounding flavours included Jaffa Cake, lemon and elderflower, apple and caramel, and Victoria sponge.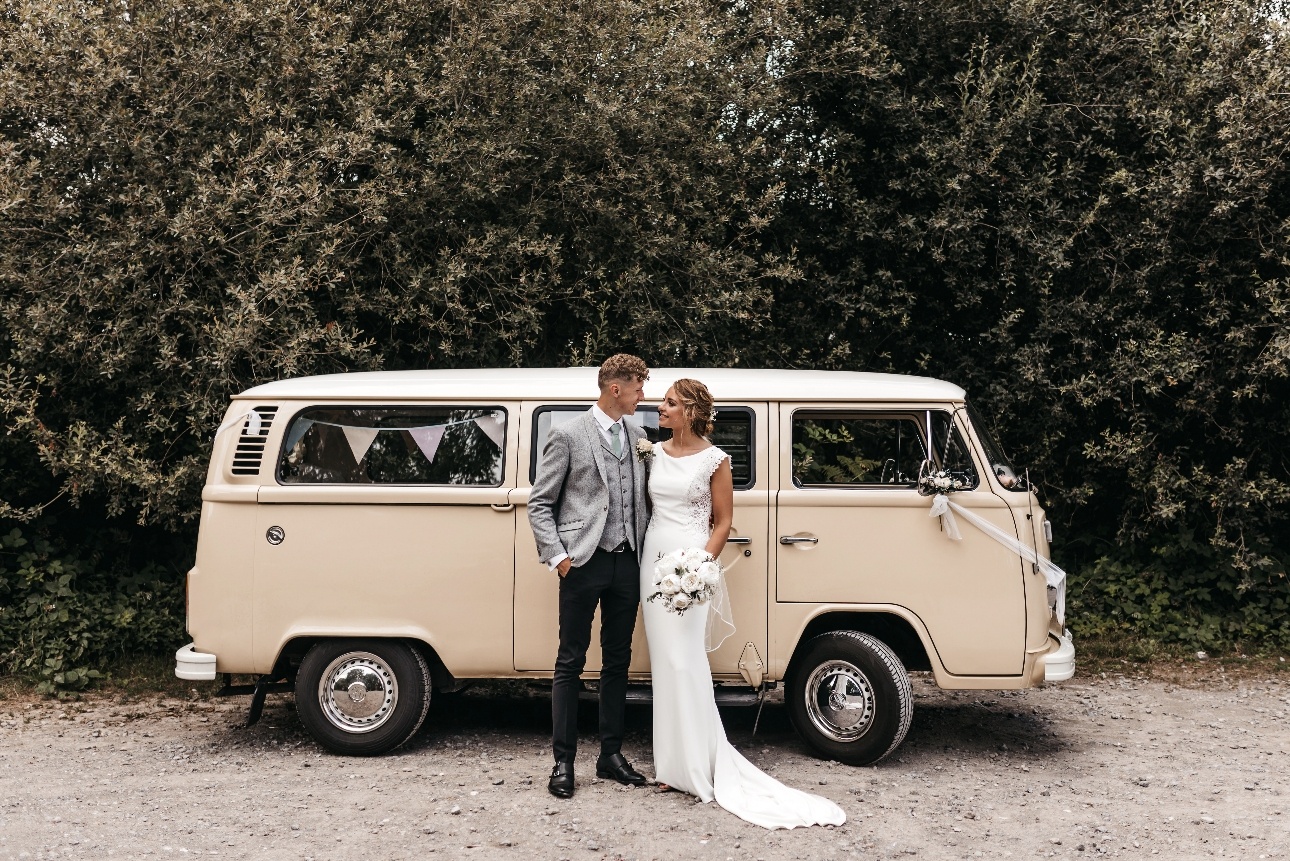 Fran looked simply stunning in Dayton by Modeca, a fitted gown with a wide neckline and lace side panels. She remembers, "I worked really hard to be comfortable with the way I looked for our big day, and wanted to emphasise that." Given the dress' high neckline, she chose not to wear a necklace and instead accessorised with a pair of diamond earrings – something borrowed from her mum.
Joe wore a grey chevron-patterned jacket and waistcoat with black trousers and brown monk shoes.The groomsmen were dressed in the same style, minus the jackets, so the groom stood out.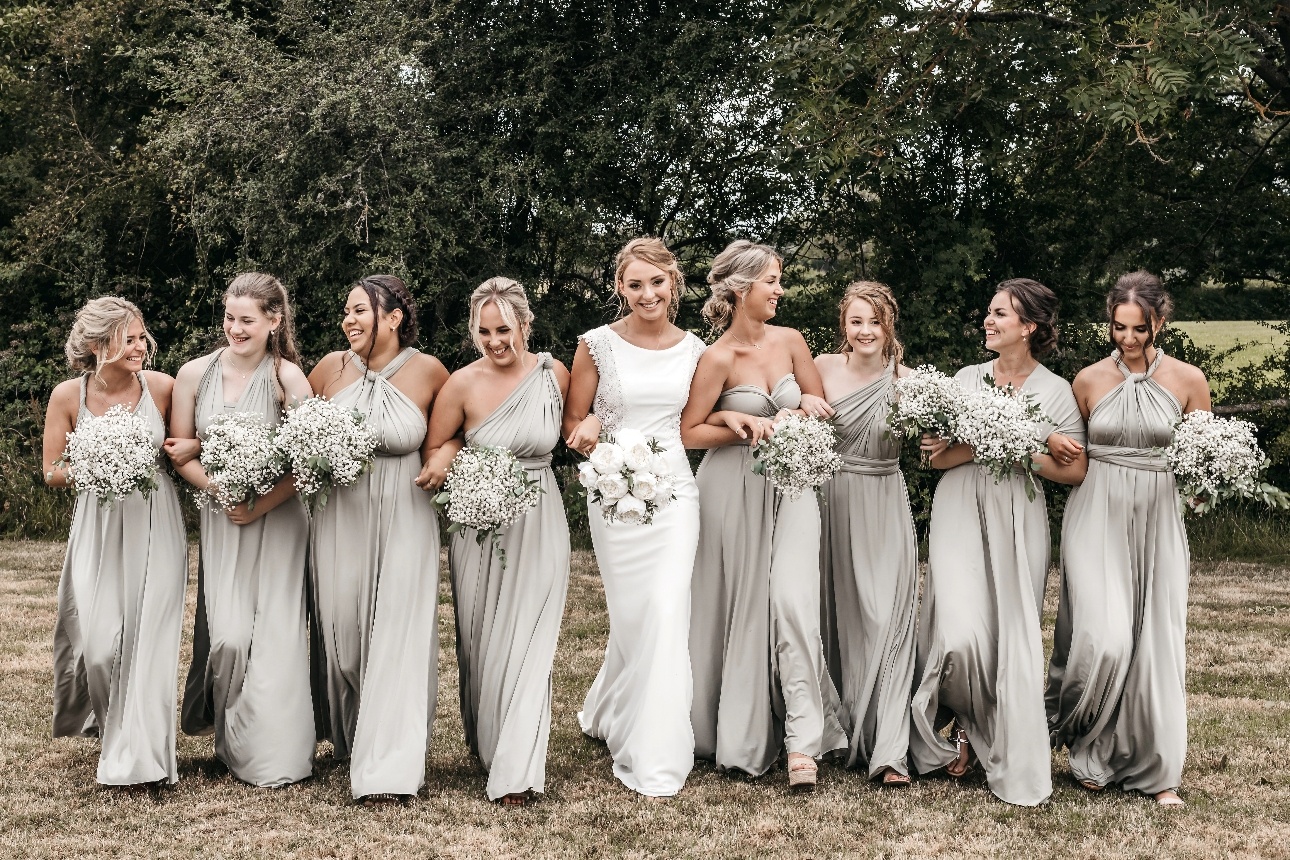 The bridesmaids wore sage green multiway dresses. "I opted for this design as I had eight bridesmaids of all ages with varying body shapes, so it meant that each could be flexible in how they wore it and feel comfortable," Fran explains.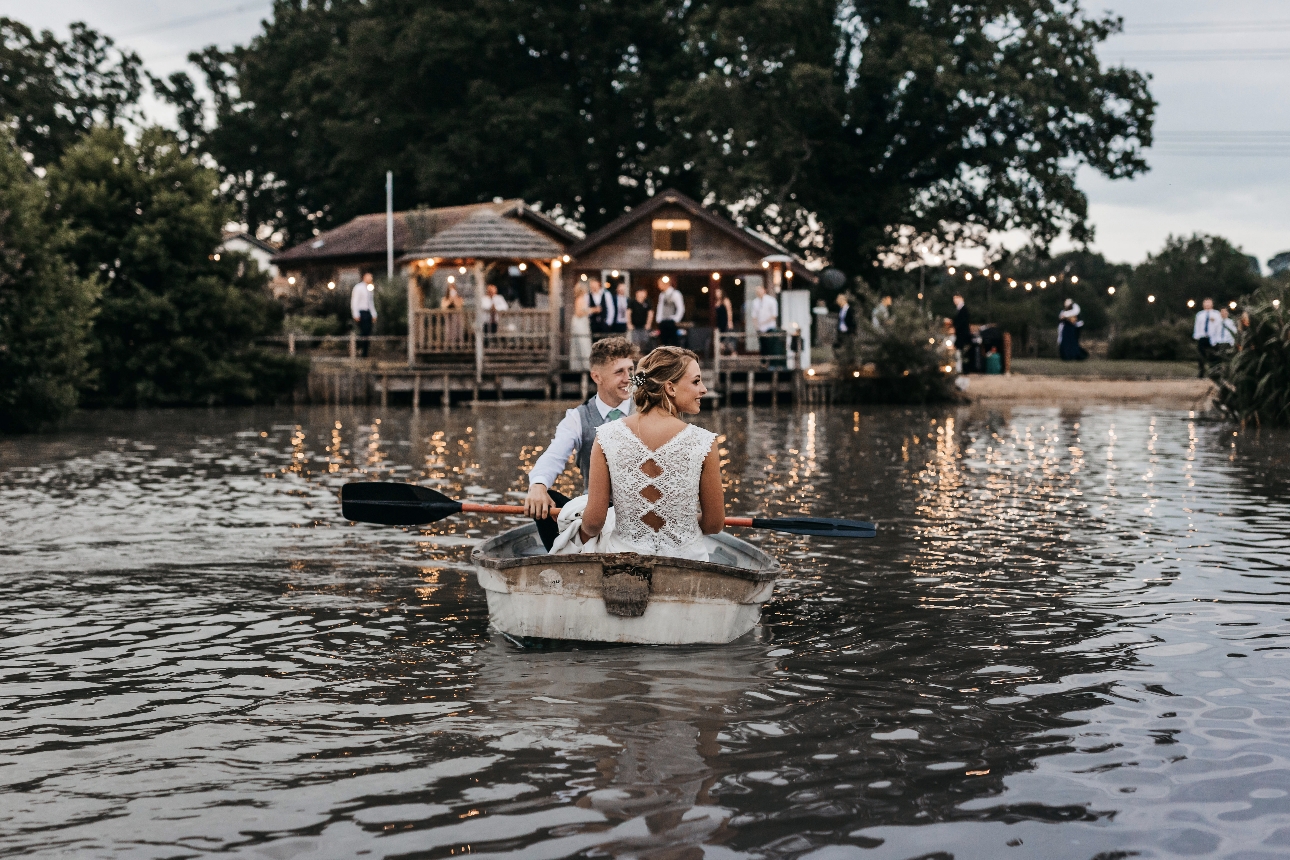 Lawn games were scattered around for everyone to enjoy, including football and Connect4, plus Fran made capes and masks for the littlest guests, keeping them distracted and entertained all day long. There was even a small rowing boat available for anyone daring enough to go out on the water. Despite being a recipe for disaster and resulting in the odd soggy guest, it still proved hugely popular.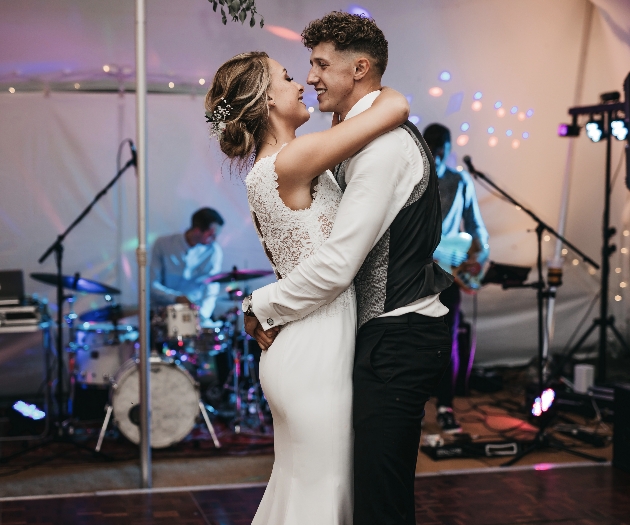 Live band The Low Down provided the evening's entertainment. "They were so friendly and interactive with our guests," Fran recalls. Guests also got to enjoy bags of photobooth fun with Lola the VW Campervan, which had transported the bride and groom to the venue earlier in the day.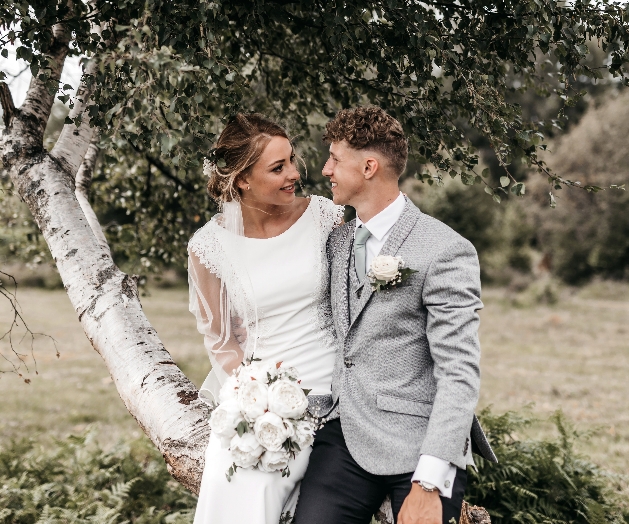 The newlyweds jetted off to Cape Verde on honeymoon straight after the wedding, which must have been exhilarating. They planned the great getaway together and spent two weeks away going on excursions and enjoying a trip to remember.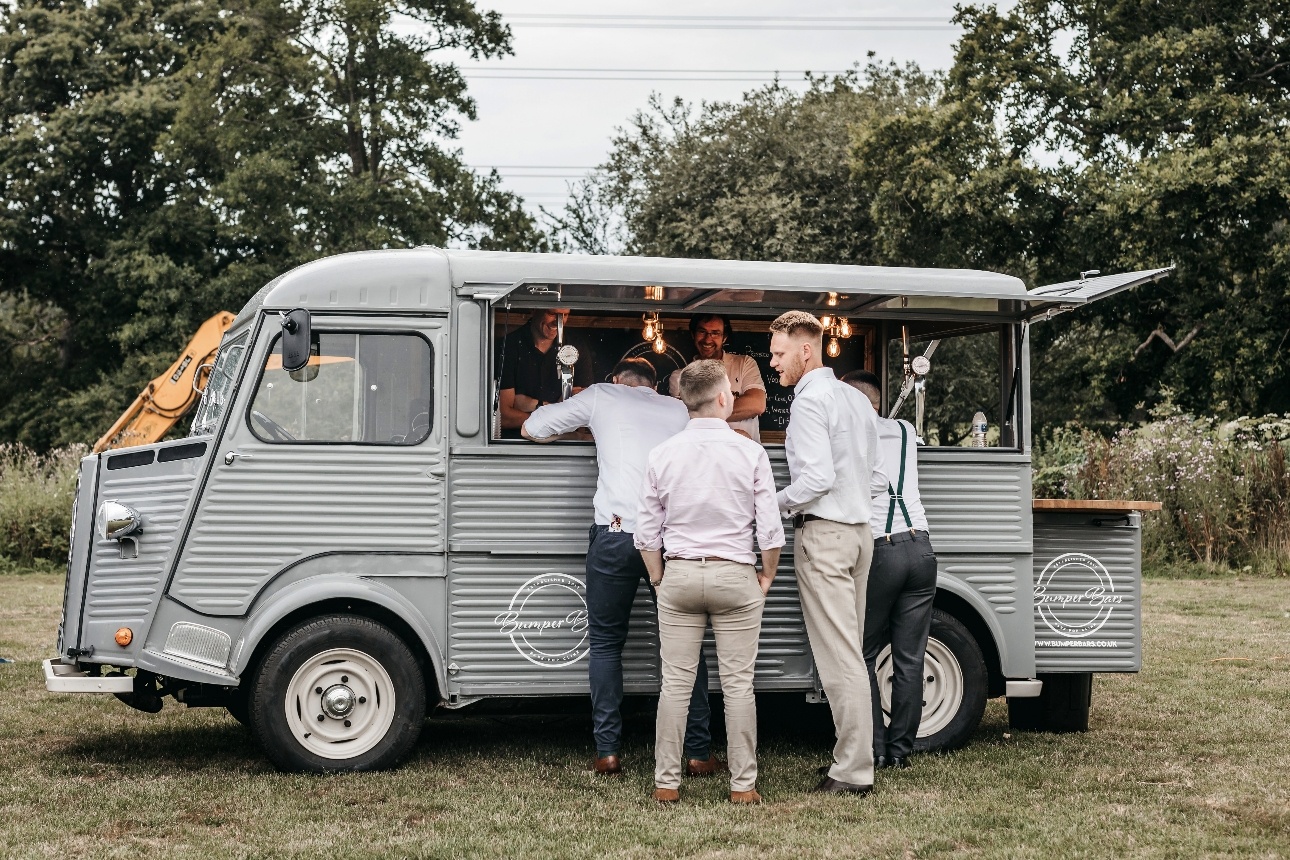 The bride says: "We can honestly say that every single person involved in our wedding made it the most magical day. We were particularly grateful to Emma, our photographer, and her team. Both the images and film of the day were jaw-dropping. I managed to hold it together on the day, but watching our wedding video made me blub! We couldn't have asked for more."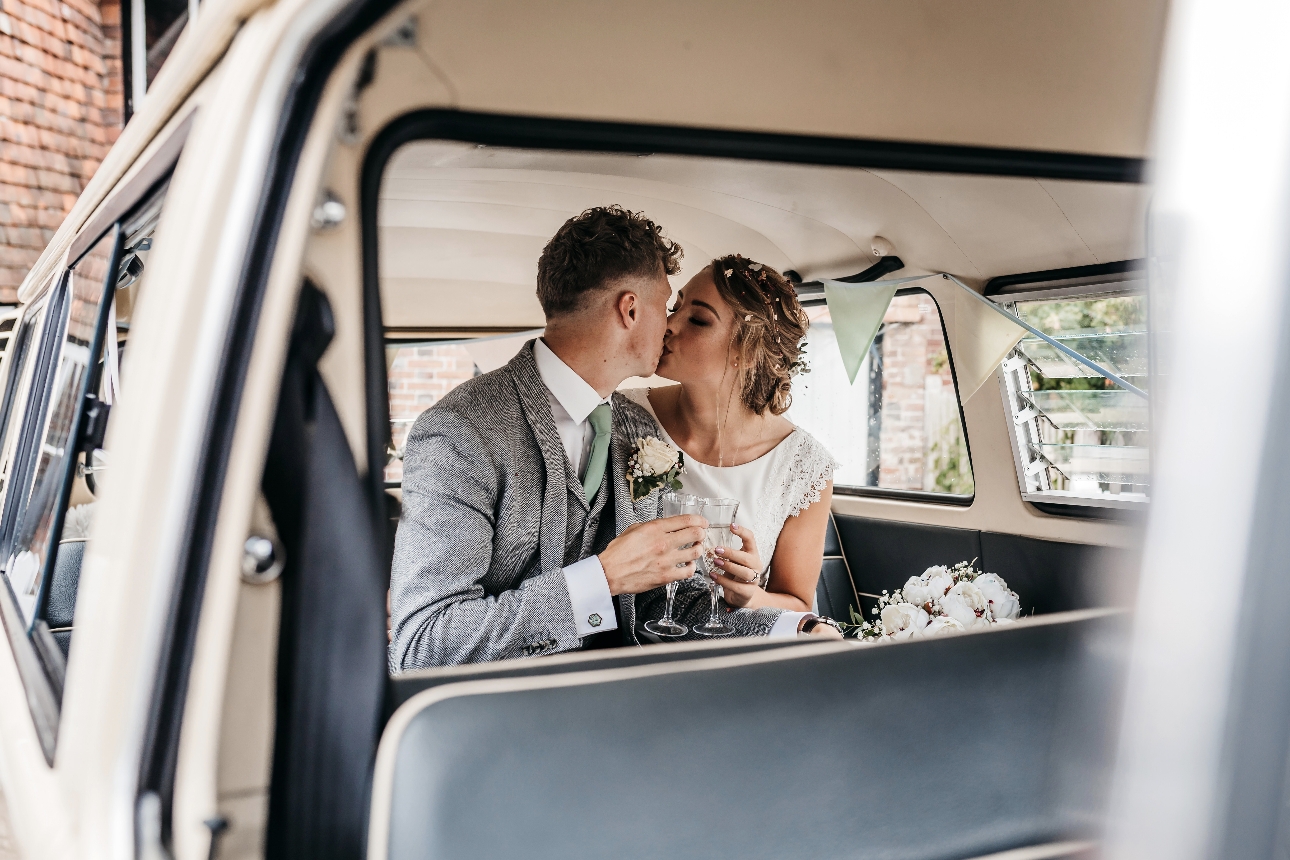 "Don't worry about the little things. Everyone will want to make sure you have the best day, and they're your loved ones after all, so if something doesn't go to plan, they won't mind anyway," Fran says.
Joe and Francesca's contact book