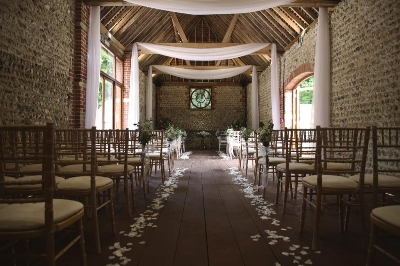 Rustic radiance - £100 off venue hire
Cissbury Barns can be found nestled on the Cissbury Estate in a beautifully secluded setting that's part of the venue's charm. Providing an abundance of fabulous photo opportunities at every turn, the Estate is beautiful whatever the time of year. Ceremonies take place either in the East Barn or al fresco in the venue's newest addition, the magical wooded area known as The Glade.

The West Barn is home to wedding receptions and boasts the wow factor in spades with its gorgeous oak beams and high pitch roof. The beautiful fairylight canopy and crystal or rustic chandelier await you for a memorable dining experience and large double doors either side of the central barn allow oodles of light to flood in.

To help us celebrate our 100th issue, Cissbury Barns is offering five lucky readers £100 off venue hire when you book your wedding day there for 2023 or 2024 dates. Plus, one of the five will be entered into a draw to win an additional £400 off the exclusive hire package also for 2023 or 2024 dates (Monday to Friday wedding days).

For a chance to be one of the five who'll benefit from this fab £100 discount, enter before 31st January 2023.

For further information on this local lovely, check out https://cissbury.com

Image: http://www.jodihallphotography.com
Offer expires: Tuesday, 31 January 2023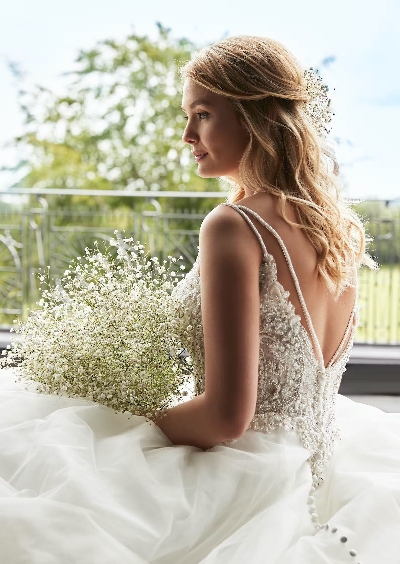 Frock 'n' roll - £100 off full-priced gowns
Clara Fitz Bridal is a small but perfectly-formed boutique located in Worthing, West Sussex. The gorgeous range here offers everything from the timeless and traditional to the relaxed and informal for those with a free spirit. Many styles are available off the peg and are ready for you to take home the very same day. Designers include Justin Alexander, Kelsey Rose, Nieve Couture, Romantica, Pure Bridal and Clara Fitz's own collection. Here, you can also shop from a whole host of gorgeous accessories including veils, accessories and shoes.

In honour of Your Sussex Wedding's 100th-issue anniversary, Clara Fitz Bridal is offering readers £100 off full-priced gowns at the boutique.

To claim simply get in touch to book your appointment via www.clarafitzbridal.com or on 07871 295 197 and quote Your Sussex Wedding 100. Offer ends 31st January 2023.
Offer expires: Tuesday, 31 January 2023