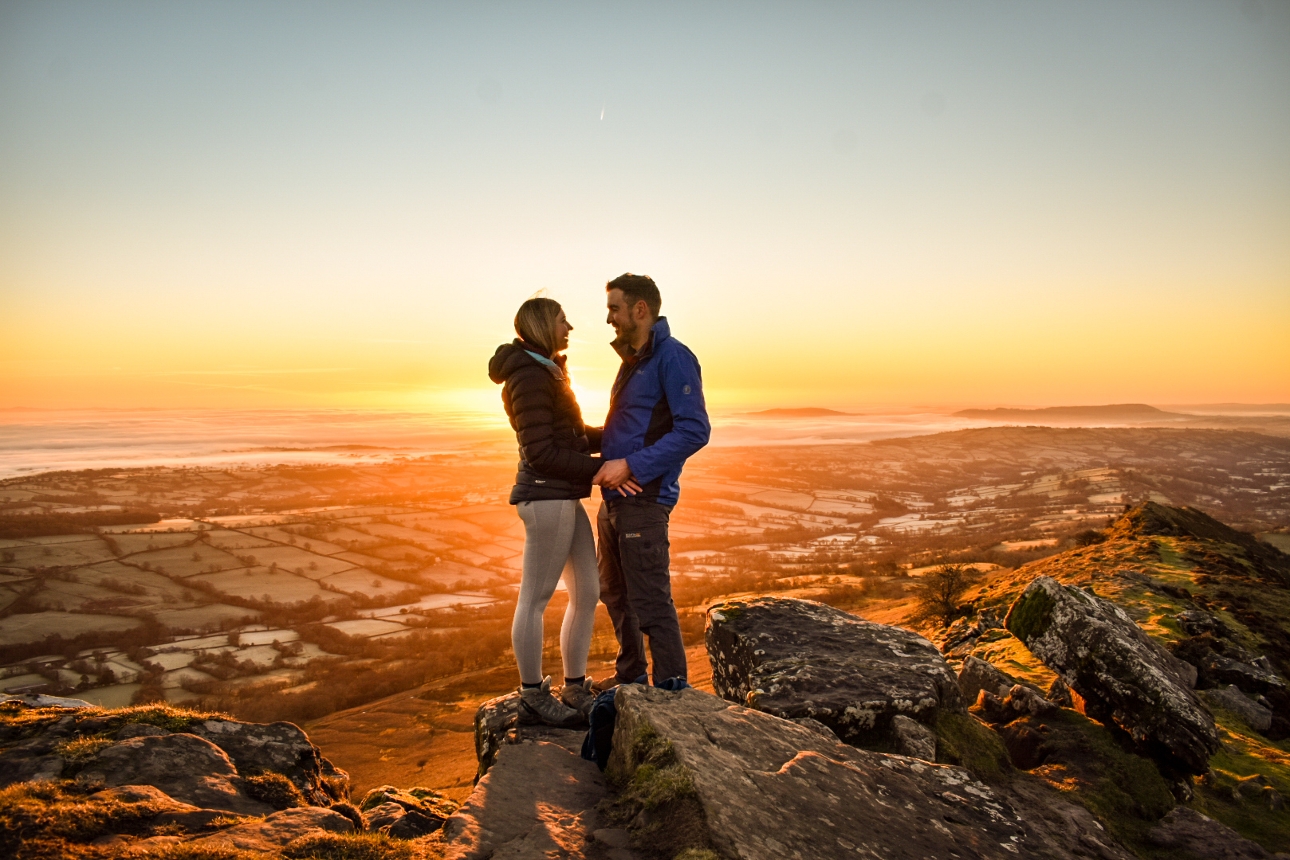 Credit: Andy ChaddBrides and grooms have been largely grounded for over a year now and many are pinning their hopes on 2022 as the time to honeymoon in style. Here are ten top ideas for those planning ahead. Each offers something different from the 'fly and flop' style trip and will appeal to couples looking for a honeymoon with some serious wow factor.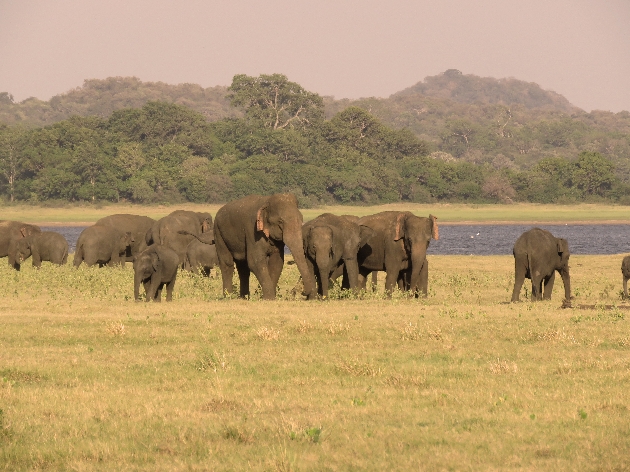 Credit: Ayu in the WildSpas, Safaris & Sigiriya on a Sustainable Sri Lankan Honeymoon
Sri Lanka, with its rich cultural heritage, beautiful beaches, top notch accommodation, wonderful wildlife and vibrant food scene is perfect for couples looking for a mixture of adventure and total relaxation. A two week honeymoon including two nights in the Sigiriya region at the fabulous Vil Uyana – one of Sri Lanka's boutique eco stays and the first man-made wetland resort, three nights at Satani Wellness Resort & Spa about a 90 minute drive from Kandy, two nights in the Ella Rock Suite at Nine Skies (an ultra stylish colonial styled tea bungalow in tea country), three nights at the Wild Coast Tented Lodge at Yala National Park and three nights at Kumu Beach near to the World Heritage listed Galle Fort costs from £3750 per person based on two travelling with Ayu in the Wild.
Accommodation varies from being booked on a B&B basis to a fully inclusive basis. The trip includes a private driver throughout and a variety of incredible experiences including a private guided trek to the summit of the Lion Rock in Sigiriya; a guided safari in Minneriya National Park to see elephants in the wild; yoga and guided walks in the forested mountain peaks above Kandy; game drives to see the leopard in Yala; a pottery lesson with a local artisan and a cookery class near to Galle Fort.All of Ayu in the Wild's clients receive a tailor-made itinerary based on their passions and requirements and this example itinerary gives just a flavour of what can be arranged for a fabulous honeymoon in 2022.
Couples booking with Ayu in the Wild support their ethos of low footfall high impact holidays which give back to the island, the people and the wild and create circular economies for rural Sri Lankans.This 14 day/13 night itinerary costs from £7,500 per couple. A £1,500 supplement per person is applied for travel between mid July and the end of August. For more information visit ayuinthewild.com.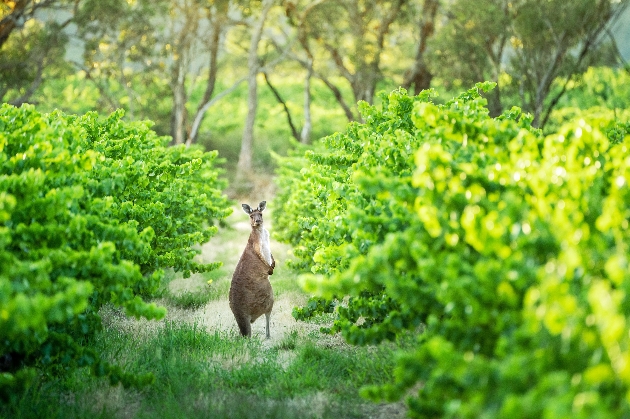 Credit: South Australian Tourism CommissionA Delicious Foodie Fly Drive in South Australia South Australian
South Australia's Epicurean Way foodie touring route from Adelaide delivers delicious experiences in four of the world's best wine regions (the Adelaide Hills, McLaren Vale, Barossa and Clare Valley) – all within a two-hour drive of the vineyard city of Adelaide.
Couples touring the route can enjoy long vineyard lunches, cooking schools, farmers' markets, wine tasting experiences and lots of opportunities to meet the South Australian producers in cellar doors, award winning regional restaurants and on their farms. Honeymooners will also enjoy seeing cute koalas kissing in trees and kangaroos hopping through the vines!
Sleeping over in style at romantic retreats in Adelaide and the surrounding wine regions provides privacy and comfort after a day spent in the big outdoors.
A honeymoon in South Australia including return economy flights from London to Adelaide, ten nights four/five star accommodation, seven days car hire and a guided small group (max five people) Barossa Valley Gourmet Food and Wine day tour costs from £2,499 per person (based on two travelling).
Couples who can linger longer are advised to book a few nights on the wildlife paradise of Kangaroo Island at an extra cost.
For more information and to make a booking contact Australia experts Trailfinders on 020 7368 1200. Visit trailfinders.com for more inspiration.
*Prices are per person based on twin share including flights and are subject to availability. Borders to Australia remain closed for now.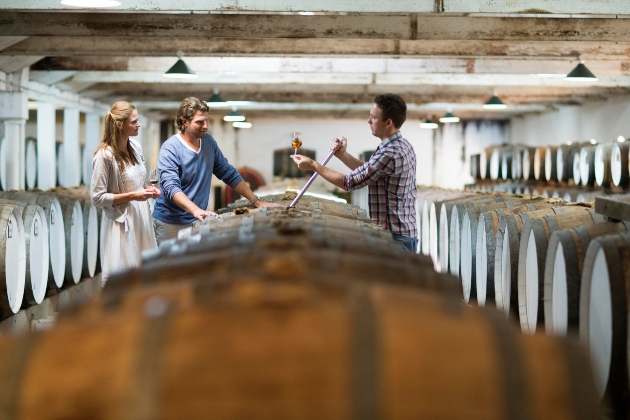 Credit: South Australian Tourism CommissionA Winery Sleepover in Argentina
Sleeping over on a working winery is a very romantic experience, and the beautiful retreat of Casa de Uco set on a 320 hectare private vineyard estate on an ecological reserve surrounded by the foothills of the Andes will add wow factor to any honeymoon. Enjoying a glass of local Malbec and a delicious steak cooked over open flames overlooking the vines is just one of the many treats here.
As for sleeping arrangements each of the 16 guest rooms feature enormous glass windows framing views to the snow-capped mountains and beyond – offering a tantalising taste of the many Mendoza activities which await beyond the lodge. Think horse riding, cooking classes, white water rafting and mountain biking.
All of the rooms have their own private terrace, walk in shower and spa bathtub with a view. The onsite Uco Spa, with its unique range of vinotherapy and hydrotherapy treatments is another reason to book this very special vineyard retreat. Abercrombie & Kent offers a 12 night Classic Argentina trip from £5,035pp including a stay at Casa de Uco Vineyard & Wine Resort.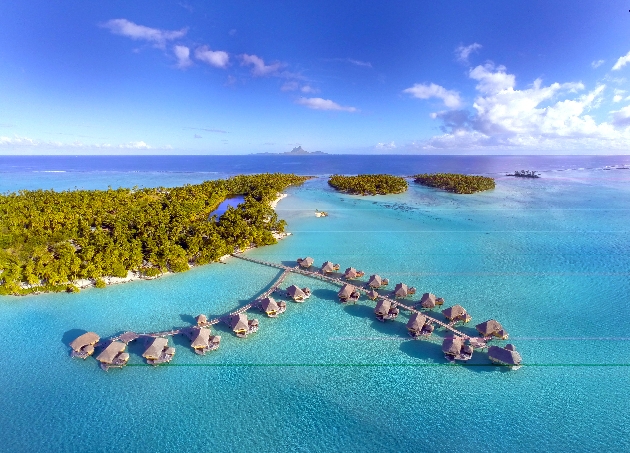 Credit: Le Taha'a Island Resort & SpaDeep Sea Diving in the Islands of Tahiti
The Islands of Tahiti are so serene and for couples that do want to fly and flop, there aren't many (if any) places in the world more beautiful. However, for those wanting more of an adventure the deep sea diving here is amazing.
aha'a island, one of the well-known Society Islands, shares her lagoon with the neighbouring island, Raiatea and is known for being the ultimate hideaway destination in French Polynesia.
Set on beautiful Motu Tautau, private islet Le Taha'a Island Resort and Spa looks onto the lush shores of Taha'a on one side and the majestic silhouette of Bora Bora. Honeymooners can stay in one of their iconic Overwater Suites villas or in a Pool Beach Villa. The resort's Tvai spa is in an exotic garden featuring bamboo trees with massages, facials, body scrubs and wraps all on offer. This spa will introduce guests to Polynesian well-being rituals and restore their mind-body balance - a perfect way to relax after exploring the underwater worlds off the shores of this paradise island
.A 10 night honeymoon costs from £4,295 per person. Price includes staying in a Taha'a Overwater Suite at Le Taha'a by Pearl Resorts with daily breakfast, international flights and island transfers. Visit turquoiseholidays.co.uk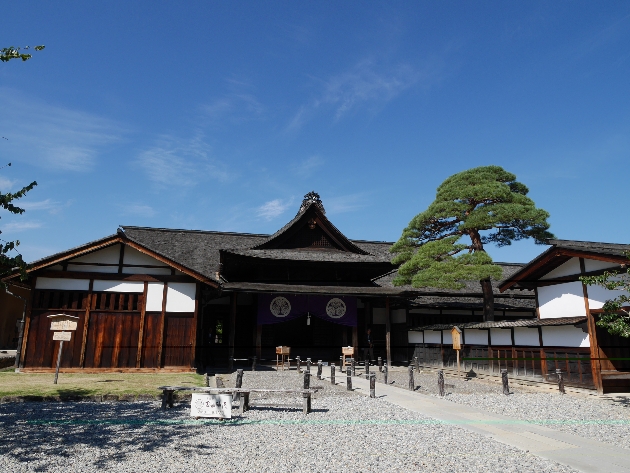 Japan's futuristic cities and off-the-beaten track discoveries
Japan's futuristic cities and striking natural landscapes make it one of the most rewarding destinations for honeymooners looking for something a little different. Whilst Japan is known for its quirky traditions, beautiful temples, castles and cultural values, it is also home to subtropical climates, white-sand beaches and relaxing natural hot springs. Enjoying a few days in the futuristic capital of Tokyo soaking up the unique Japanese culture before travelling off the beaten track and into undiscovered territory makes for a brilliant honeymoon.
In one sleek bullet train journey, newlyweds can travel from the dense, neon-lit streets of Tokyo to the fresh, clean air of the Japan Alps.
Located in the Japan Alps is the Nakasendo Highway, and couples can hike the trail along the road that once connected Edo (Tokyo) and Kyoto passing paddy fields, cedar woods and sleepy villages. Further into the Japan Alps is Takayama. Located along the rated Michelin Guide Three-Star Road this quaint town hosts an interesting merchant district and sake breweries.
For active couples, a cycling tour around Takayama exploring the warren of the Sanmachi district, crammed with shops, galleries, museums, sake breweries and 17th-century kura (storehouses) is great fun. Buddhist temples dot the country, and in rural areas couples can stay in traditional ryokan inns for a taste of Japanese life from a bygone era.
A 22 day honeymoon costs from £8,620 per person. Price includes scheduled international flights, in-destination transfers, activities and excursions as detailed, and all accommodation. Visit audleytravel.com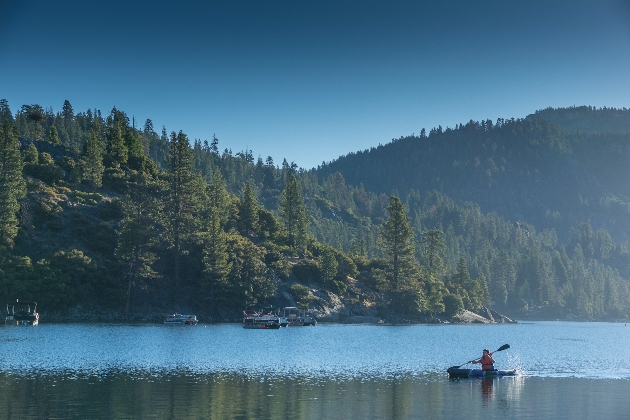 Honeymoon Hiking in Yosemite's Tuolumne County, California
With towering granite peaks, pretty alpine meadows, vast lakes, and wonderful wildlife Yosemite's Tuolumne County is ideal for those couples in search of an active honeymoon completely immersed in nature. With a variety of accommodation available from eco-friendly glamping spots to secluded B&Bs with only cedar and pines in view for miles, Tuolumne County is the road less travelled and spans the Gold Country, High Sierra and lion's share of Yosemite National Park.
A romantic gentle hike around Tuolumne Grove of Giant Sequoias or the peaceful Hetch Hetchy reservoir will reward couples with wildflowers and waterfalls. In the High Sierra, Pinecrest Lake offers picture perfect mountain views and options for leisurely swimming, kayaking, boating and hikes around the lake. Those in search of memorable overnight experiences stargazing and trekking through the forest, can join a 1-2 night tour with Kennedy Meadows Ranch and feel what it's like to be a real life cowboy and cowgirl.
After all that exploring, the new luxury spa at Rush Creek with its treatments inspired by the natural beauty and power of Yosemite is a great shout for honeymooners with weary limbs!
A Northern California off-the-beaten-track adventure costs from £2,395 per person including return flights UK to San Francisco, car hire, and 14-nights accommodation with bon-voyage.co.uk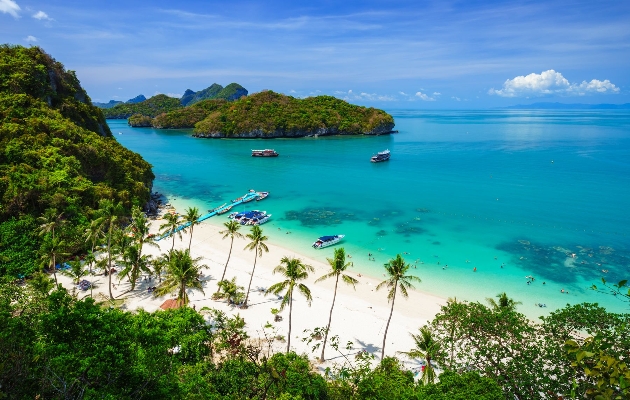 Credit: Ang Thong National Marine Park, Koh SamuiThailand's Elephants & Islands
Tourism Authority of ThailandThailand's diverse landscapes including its bustling urban cities, verdant jungles, pristine white sand beaches and breath-taking mountains form the backdrop for many special honeymoon experiences.
Starting on the tropical island of Koh Samui, couples will enjoy beautiful beaches, island-hopping around Ang Thong National Marine Park or taking a Thai cooking class. The next stop is Khao Sok National Park, the oldest rainforest in the world, for a truly magical stay in a luxury floating camp surrounded by towering limestone karsts. Hike, kayak, and spot wild gibbons plus enjoy an unforgettable ethical elephant encounter at Elephant Hills jungle camp.
The final days spent on the peaceful beaches of Khao Lak, snorkelling or learning to dive before indulging in local spa treatments will live long in the memory. Bolt-on a stop in Bangkok for temples, fine dining, rooftop bars, and shopping galore.
Lovingly known as the Land of Smiles, honeymooners are guaranteed a warm welcome in Thailand. An 11-day honeymoon in Thailand costs from £3,000 with Freedom Destinations.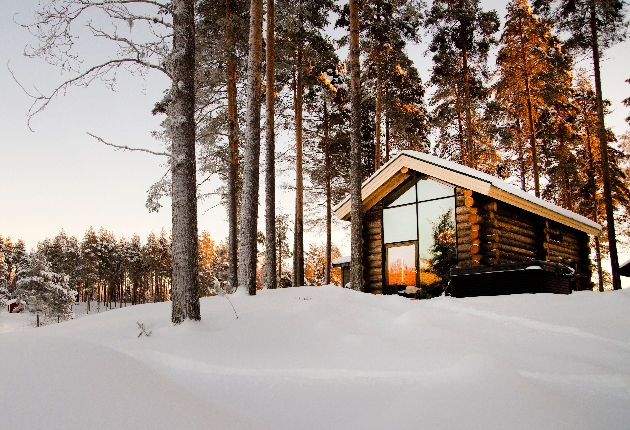 Credit: Discover the WorldRug Up for an Arctic Retreat in Swedish Lapland
Honeymooners looking for romance in cooler climes will love Swedish Lapland with opportunities to husky sledge and snowmobile by day and experience the Northern Lights by night.
Swedish Lapland also has a rich Sami culture which can be experienced on tours from Arctic Retreat - a four cabin eco-lodge hidden away in the Rane River Valley.
Sheltered in the forest wilderness, this traditional and beautifully decorated log cabin accommodation is ideal for an intimate winter honeymoon especially as the cabins have panoramic windows for aurora watching and three have private outdoor Jacuzzis.
Swedish style cooking using local ingredients and recipes from Sami cultures adds to the experience.
Prices start from £1,918 per person for a three night stay at Arctic Retreat (excluding flights) with Discover the World. All meals and airport transfers in Lapland are included.
For bookings and more information Discover the World call 01737 214250 or visit Luxury Swedish Lapland break at Arctic Retreat | Sweden Holiday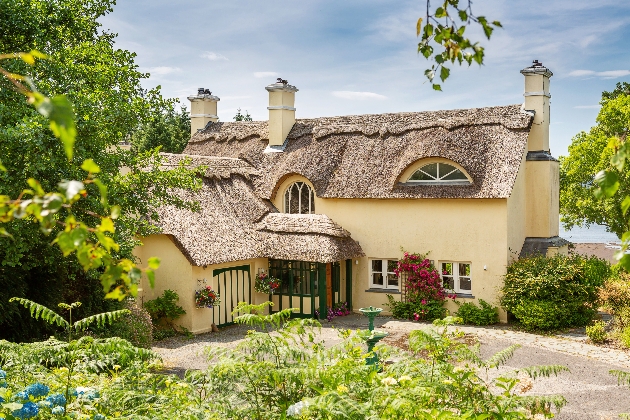 Credit: Little Hay Cottage Relais & ChateauxEmerald Isle Honeymoon in County Kerry, Ireland
Married life will get off to a great start in a quaint country cottage, overlooking the beautiful Kenmare Bay on the spectacular south west coast of Ireland.
Little Hay Cottage is part of the new Villas by Relais & Chateaux programme and offers a romantic and cosy escape, far away from the real world. This thatched, detached and spacious cottage offers a fabulous terrace with a view, the perfect spot for summer sundowners. Alternatively, those opting for a winter wedding can snuggle up in front of the log fires inside this honeymoon haven.The exemplary levels of Relais & Chateaux service ensures couples are well looked after and the team from nearby Sheen Falls Lodge can set up the prettiest picnic spot for honeymooners in a secluded location in the Ring of Kerry.
Travel just 2kms from the hotel in a vintage car, to find yourself a million miles away from everything. Enjoy the scenic drive to the exhilarating water and mountain views and tuck into an indulgent spread of the finest Irish fayre. Little Hay Cottage is a brilliant base to discover more of the Ring of Kerry and also the famed Wild Atlantic Way.
From £435 per night. For full details see www.relaischateaux.com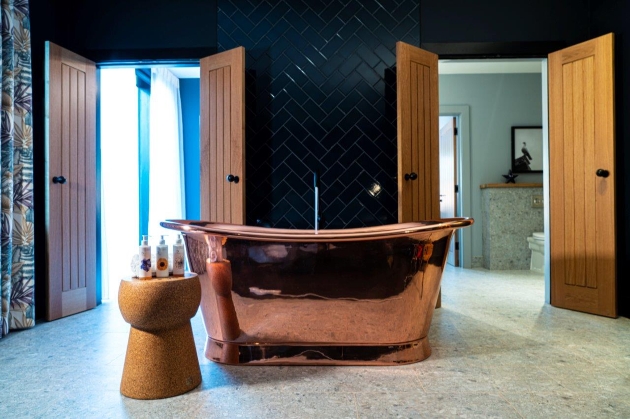 Credit: Crumplebury in HerefordshireStay Close to Home in the Honeymoon Haven of Herefordshire
For those couples who can't travel, or don't fancy travelling, overseas, there is still serious brag factor to be enjoyed from a honeymoon in Herefordshire. Just a three hour drive from both Manchester and London and bordering Wales, Gloucestershire, Shropshire and Worcestershire; Herefordshire is easy to reach but flies under the radar when it comes to staycations. Home to some of the UK's finest food and drinks producers, a range of incredible restaurants with rooms and some of the country's most beautiful backdrops; couples will be treated to a deliciously decadent break away here.
Top sleepover tips include The New Inn near Ross-on-Wye which has three luxury bedrooms above the dining room serving up a menu firmly focused on local produce. Then there's the Swan Inn at Letton, another refurbished gastro pub with five rooms, and the enduringly brilliant Riverside at Aymestrey where owner and chef Andy Link cooks up a storm using ingredients from his kitchen garden.
Booking a food foraging tour with author Liz Knight or a British Cassis tour with those in the know at White Heron, creates memorable experiences.
For a fine dining experience book Michelin starred Pensons or an overnight dinner, bed and breakfast stay at the glorious Crumplebury where eating in a converted pigsty is a delicious feast for all the senses. We also love the copper baths in some of the rooms! In the warmer months organising a hamper from Legges of Bromyard or purchasing produce from Hereford's Butter Market will ensure delicious picnic fodder at one of Herefordshire's many scenic hot spots. For more information visit www.visitherefordshire.co.uk