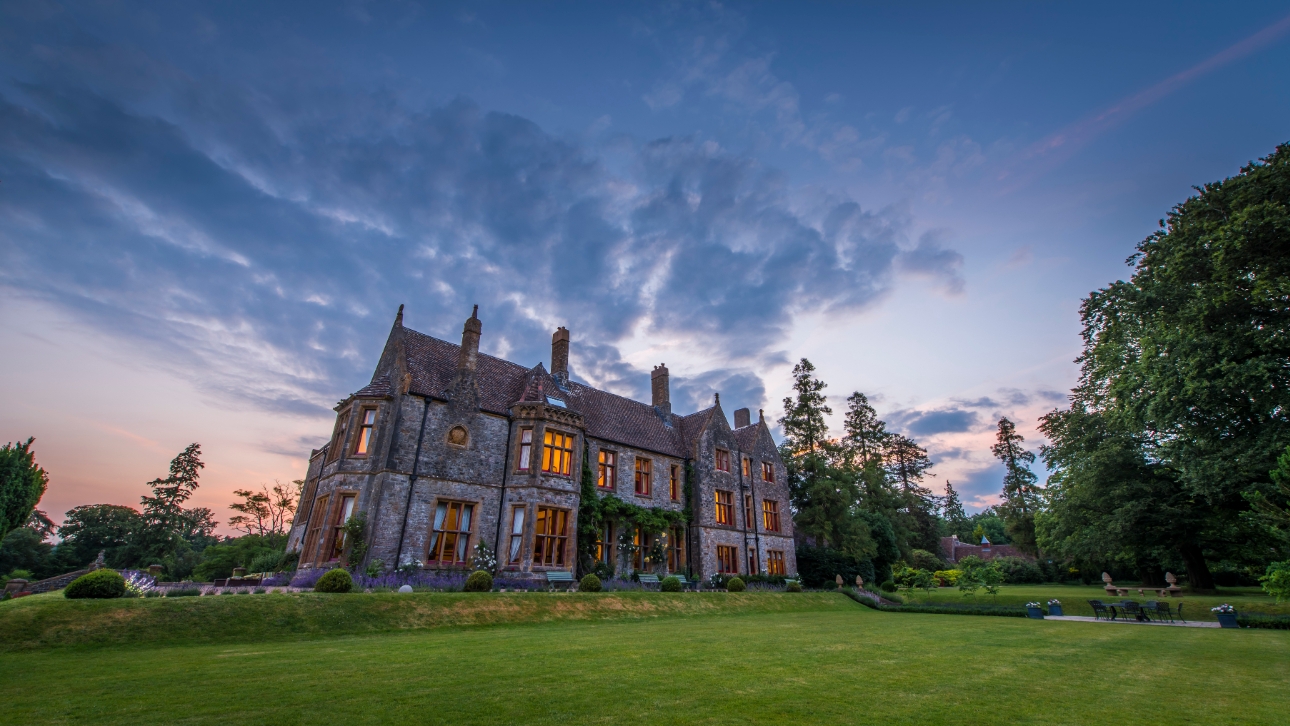 Renowned as the UK's largest private-hire country home, the baronial splendour of Huntsham Court has relaunched - for a limited time only - as a pop-up hotel and private dining venue.
Opening in partnership with a local event catering company, guests can enjoy dinner and overnight stays within the splendour of this Grade II listed house from now until February 2021. Situated in the beautiful rolling countryside close to Exmoor National Park and less than 2 hours from London, Huntsham Court Hotel Pop-Up is an incredible 33,000 square foot Victorian mansion which by nature offers social distance and is a true escape for those seeking a change of scenery.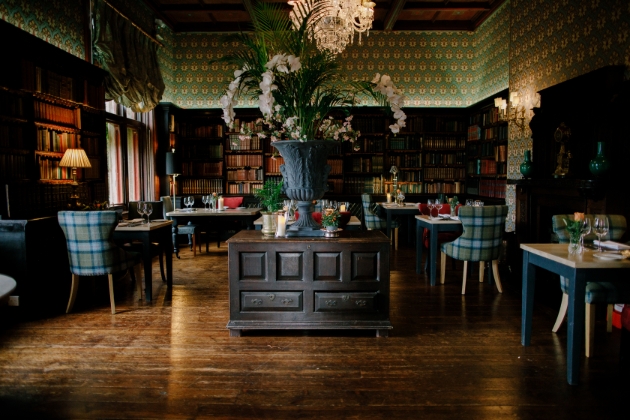 The new venture sees entrepreneurs Damian Llambias and Chris Badham phoenix a successful wedding and corporate private hire business into a hotel in the space of just two weeks, offering the very highest in customer hygiene and safety standards. The owners are expecting to see a return of previous party and wedding guests who will have the unique opportunity to revisit without the commitment of taking the whole property. They also expect to see an influx of couples who haven't been able to travel abroad looking to treat themselves to a safe luxurious break with a difference.
Owners Damian and Chris say: "While other venues have closed their doors due to the current restrictions on weddings and large events, we wanted to sustain our team's income and keep the building in use so guests can still enjoy the amazing property. You have to adapt despite the challenges of Covid-19 so we decided it would be a chance to reinvent the house and help it play its part in difficult times. Where it is usually used for big, loud gatherings it can now offer a quiet escape for individuals, couples and six-person bubbles with relaxing short breaks and a delicious food offering."
Diners can choose between a three-course menu with choices (£39.50 per person), or a seven-course seasonal tasting menu (£55 per person). Sample menus for both options are outlined on the website.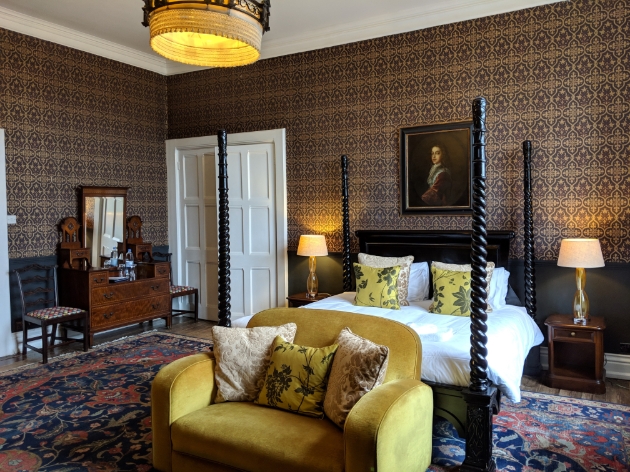 Sustainability has always been high on the agenda for owners Damian and Chris, and the menus developed alongside Mark and Katie Hollyer from Milkshed Kitchen reflect this.
Damian says: "Our menus include fresh fish and seafood brought ashore at Brixham and meat from local farmers like Dart's Farm near Exeter. We love Milkshed's commitment to high quality produce that showcases the best of Devon, combined with a touch of the exotic and exquisite presentation as it dovetails perfectly with our own approach."
Meals will be served in two specially-created dining rooms to ensure spacious dining, and guests will enjoy menus created from scratch that put the emphasis on high quality, locally-sourced ingredients. After dinner, relax in front of the open fire in the oak-panelled drawing room where table service is available for drinks, or take a late stroll around the gardens before retiring for a blissful night's sleep in one of the manor house's 40 bedrooms.
Overnight guests can opt for one or two night stays, with a delicious Devon breakfast to look forward to in the morning. A luxurious stay at Huntsham Court Pop-Up Hotel could be the perfect pick-me-up this season, priced from £150 per person per night. For further information and bookings, visit huntshamcourt.co.uk