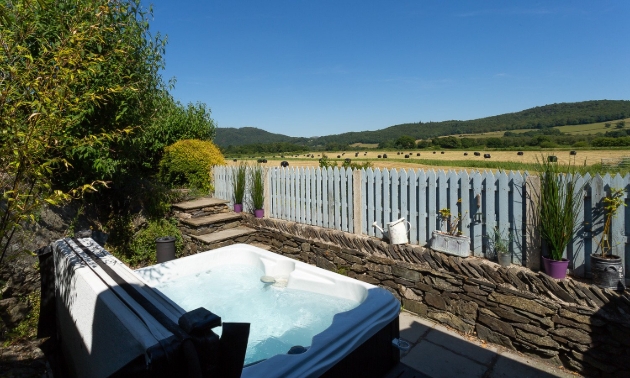 Credit: The Lodge Cartmel, GrizedaleThough 2020 has seen a huge rise in staycation holidays, many planned honeymoons abroad have been cancelled due to Covid-19, leaving couples struggling to find a UK location that is luxurious, romantic, and beautiful.

Perfect for Autumn 2020, The Lake District is a rare beauty in the north of the UK that can offer stunning rural views and quintessential properties that are perfect for newlyweds to snuggle down in. Here is a selection of just some of the properties that are perfect for honeymooners that are sure to make you fall in love with this magical part of England.

The Lodge, Cartmel, Grizedale
The ancient village of Cartmel is an often-overlooked area of the Lakes where you can find local history within the Heritage Centre, modern sculptures and a small, quaint village square that showcases interesting buildings and traditional pubs. The Lodge in Cartmel is a luxury romantic lakeland retreat with an open plan living space and stunning green views for miles. Set in a secluded location looking out across the Rusland Valley, this retreat is a great spot to relax and unwind. This hideaway boasts an outdoor hot tub and elevated patio where you can enjoy a glass of wine and enjoy the tranquil view across the valley.The village of Bouth is just a ten-minute walk along the country lanes, brilliant for taking the dog for walks if you choose to bring your furry friend, as this property allows one pet to come along with you. There is a fantastic selection of dog friendly cottages throughout the Lake District if you simply cannot part with your companions while on your honeymoon. Babies are also welcome within The Lodge for couples with little ones.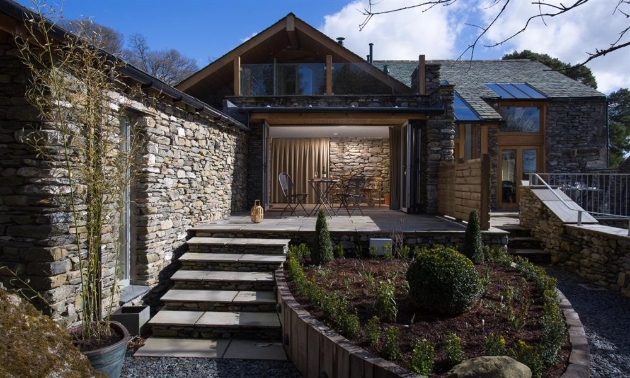 Credit: Shepherds View at Mirefoot, WindermereShepherds View at Mirefoot, Windermere
In the heart of the Lake District, the dreamy destination of Windermere is perfect for couples who are looking for a rural and quiet stay. Here, you will find the breath-taking Lake Windermere, the largest natural lake in England, on your doorstep for romantic evening walks. Home to a contemporary minimalist design, this five-star luxury hideaway is located on a secluded private 17th century estate. The unique architect-designed cottage has breath-taking surroundings, a glazed summer room, private tarn and under eaves infinity balcony. This property is ideal for honeymooners who are looking for pampering and relaxation away from everyday life, with a swimming pool, hot tub and access to the leisure club included with your stay. The private spa facility is for the exclusive use of this cottage and four other secluded hideaways. Highlights include the fantastic 16 metre indoor pool with wrap-around walls of bi-folding glass doors opening onto the gardens, steam room, sauna, and gym. You can also book massage and beauty treatments here. Bliss!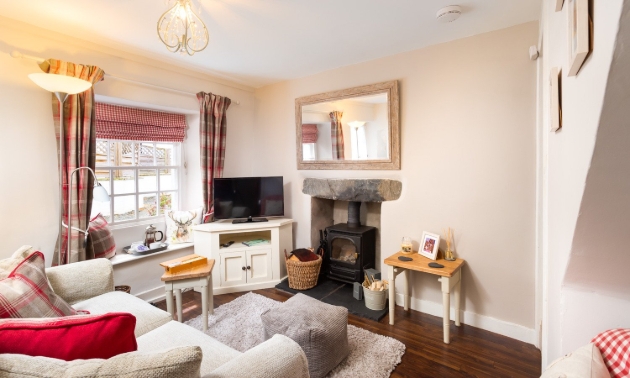 Credit: Gingerbread Cottage, HawksheadGingerbread Cottage, Hawkshead
Hawkshead village and civil parish is home to heaps of local history and hobbled cobble stone streets, with quaint shops, bakeries, and boutiques around every corner – perfect for exploring on a stroll while enjoying the Cumbrian culture.

Here, you will find a cosy retreat dating back to 1810, nestled next to cobbled streets along a peaceful lane. Gingerbread Cottage is perfect for low-key honeymooners who can make the most of the country pubs and tea rooms close by with a one-minute walk to the village centre, as well as brilliant local walking trails to enjoy year-round. This chocolate box cottage has a stylish yet relaxing interior, with handpicked furnishings and a chilled out living space complete with a wood-burning stove.

For couples who want to make the most of their time together, this relaxing bolthole will allow you to experience a taste of laid-back Lakeland life.




With so many villages and stunning locations within the Lake District to discover, it is a region worth visiting - whether you choose to honeymoon in Windermere or bring the family to Bowness for a long weekend of walking or cycling. There is vast amounts of culture and history to uncover that each destination offers a unique experience, with equally amazing views and long-lasting memories.

Check out lakelovers.co.uk