Choosing the perfect socks for your special day with Jayne Ireland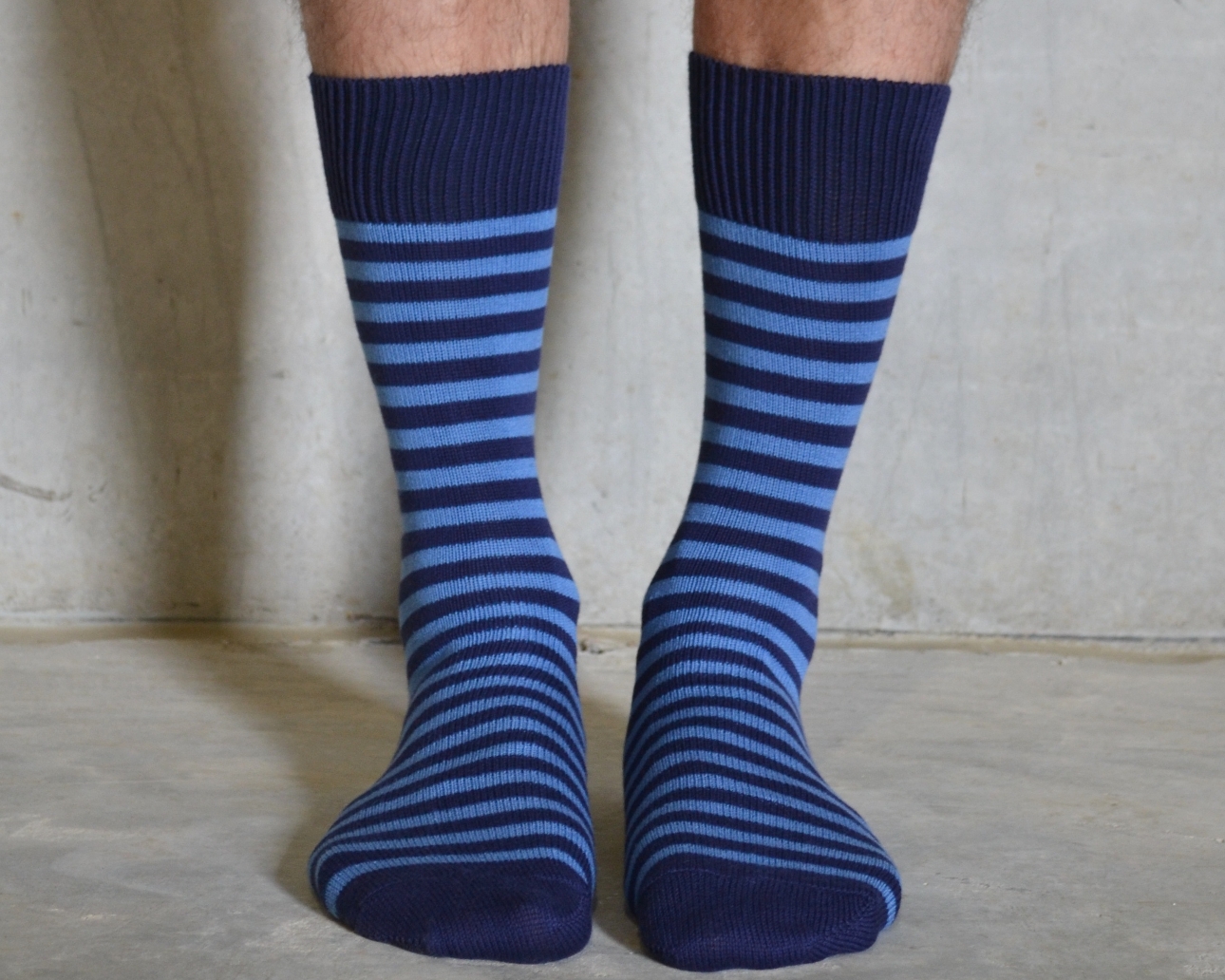 Q&A with Jayne Ireland, founder of British brand Tom Lane on choosing the perfect socks for your special day.
Tom Lane is a luxury knitwear brand, proudly designed and made in Britain. Founded in 2015 by Jayne Ireland, the business is run from her family farm in Lincolnshire, with a focus on quality and craftmanship and supporting buy British.
Priding themselves on their unique offering of socks, combining customer feedback and industry knowledge, Jayne has a strong understanding of the current market and has created a range of socks with fun designs using a range of materials in her socks, including cotton, alpaca wool and even cashmere to create a sock for every occasion.
After getting married herself in April 2021, Jayne has answered questions on how grooms can choose the perfect pair of socks for the big day....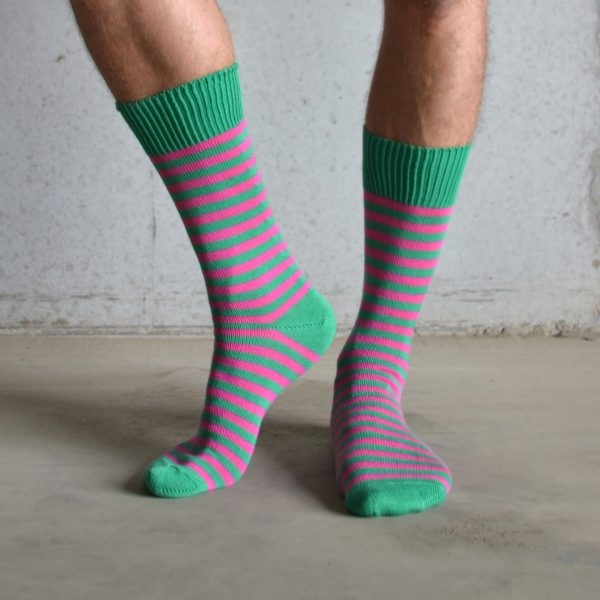 Which of Tom Lane's socks would you recommend for grooms to wear on their special day?
Stripes are a popular choice for weddings, I have a few designs in the cotton sock that I am always recommending to grooms. The thin cotton stripes are a lightweight sock perfect for a suit shoe - particularly in summer. The mid-weight cotton socks or even the heavy weight cotton socks are better for a winter wedding as they are little warmer – ideal for keeping your toes warm in a chilly church or outdoor space.

Pop of colour or keep it simple?
This is definitely a personal choice for couples, but I have found that the brighter colours have been popular to add a pop of colour to the wedding suits. It's also a great way of showing a groom's personality and adds an element of fun the traditional wedding suit which are often, black, grey or navy.

Should groom and his groomsmen all wear the same?
I find that there is a real mix with our customers. Some grooms like their groomsmen to all match, and some like to mix it up and all have completely different colours. It can be really fun to have an array of six or so bright coloured socks, but equally looks so smart when all in the same colourway, especially if it ties in with the colour theme of the day (eg groomsmen ties and bridesmaid dresses).

What should grooms/groomsmen consider when choosing socks?
Definitely comfort as it's a long day spent on your feet, with a lot of dancing! Try your socks on with suit shoes prior to the big day.
I also think socks are a great keepsake for grooms and the groomsmen to keep and re-wear after the big day – like a special memory so it's important to get it just right!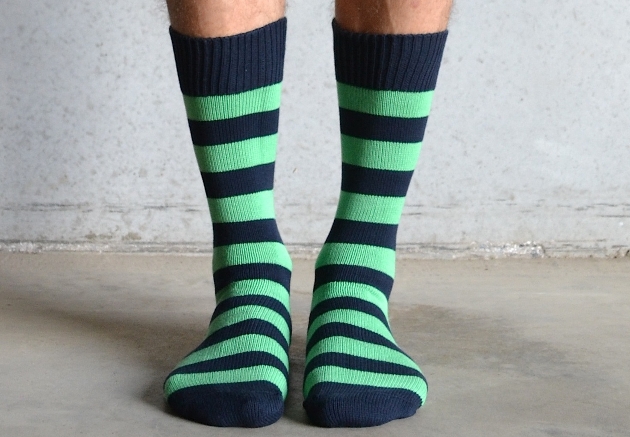 What socks did your husband and his best man wear on your wedding day?
I got married in April this year and my husband choose the socks for him and his best man, he opted for a bright stripe and they both wore the same colours. The blue in the sock matched the blue of his waistcoat which was lovely as it all tied in. I saw them both flashing their socks to the wedding photographer on the day and its one of our favourite pictures of the event!

For more information visit www.tomlane.co to view their sock collections.