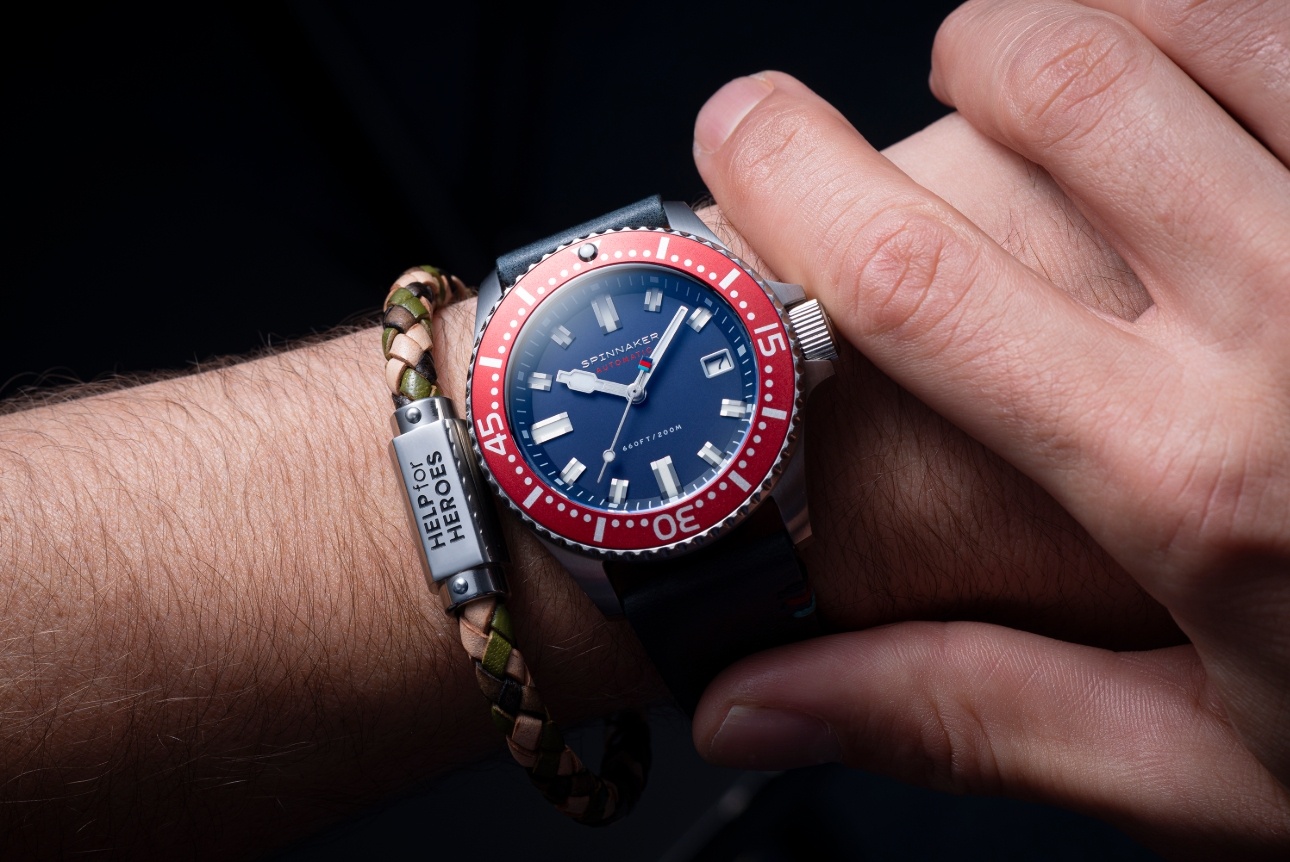 Your groom's look needs to be on point from top to toe and that means dashing accessories, additionally, you don't want to be taking your big-day timepieces on honeymoon - we have two new watches perfect for you! New from Spinnaker is a Help For Heroes collaboration, not only will you be doing your bit for this admirable charity but it will make your perfect accompaniment on the honeymoon; while the new Timex design is the perfect amalgamation of black and gold, classic, stylish and elegant, it's certainly a big-day showstopper!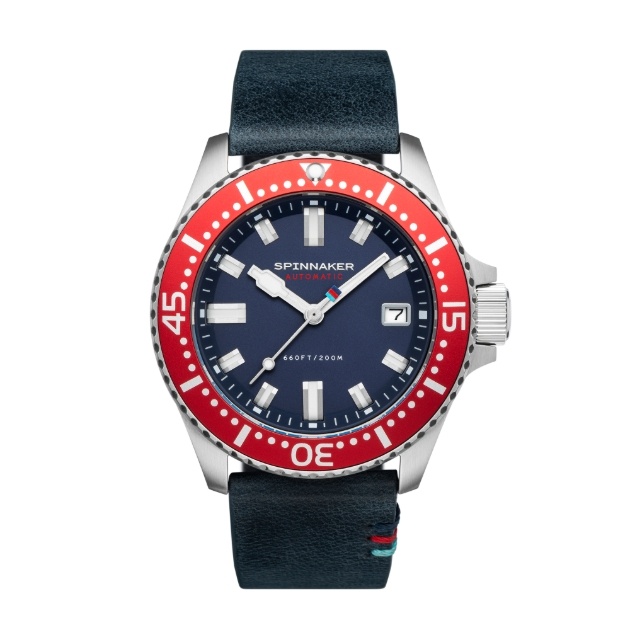 Spinnaker Watches is proud to introduce its limited edition timepiece in support of the British charity Help for Heroes. Dartmouth Brands, the parent company of Spinnaker watches, will donate a minimum of £25,000 to Help for Heroes from the partnership, which equates to a minimum of 5% of the sale price of this product.
With just 300 pieces of the Spence Help for Heroes Limited Edition available, each watch sold will directly help the charity to provide physical, psychological, welfare and financial support to those with injuries and illnesses attributable to their service in the British Armed Forces.
A waterproof, genuine leather strap with hand stitched details in the iconic Help for Heroes colours hugs the case, and it is mid-sized to fit any wrist. The proportions work superbly in framing a clean yet well-articulated diver, equipped to handle the rigours of the oceans. The dial is designed for distinct legibility, with luminous indexes and hands blending utility with style. Water resistant up to 200m, the watch is powered by a reliable customised Japanese-made Seiko NH35 automatic movement, visible through the exhibition case back. Aided only by the movements of the wearer's wrist, the movement powers the battery free Spence with ease.

The watch will be available for sign-up at Spinnaker-watches.co.uk for £225.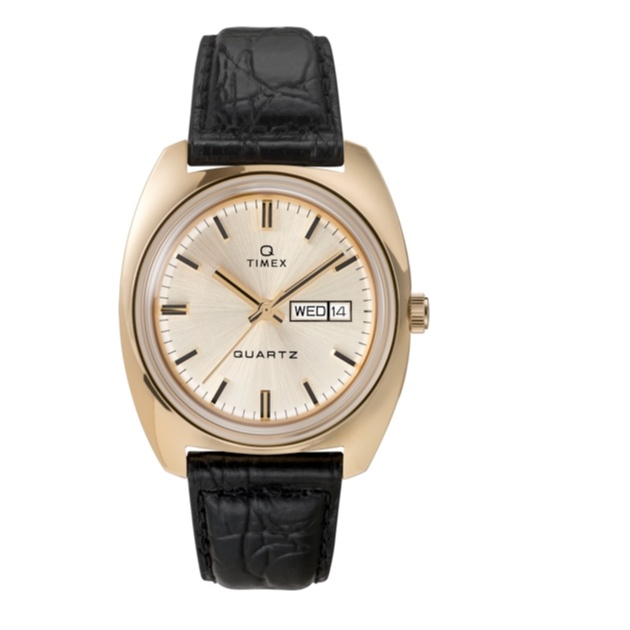 Following the success of the previous Q Timex Reissues, Timex are pleased to introduce the Q Timex Marmont 1975 Reissue. The 1970s saw Timex's first range of quartz watches with one iconic design after another, aptly called the Q Timex collection. The watches were stylish for the era but as the incredibly popular recent reissues have proven, the originals possessed ageless qualities that would see their appeal span across the decades.
Through the years, watches bearing the Q Timex symbol have always embodied the best of emerging technology and fresh design – qualities linking the originals to their modern editions today. This reissue has been recreated with a stainless-steel case and plated gold-tone, and the result is a refined watch retaining every ounce of soul and character from the era that inspired it.

The watch is available to buy on Timex.co.uk, for £155.