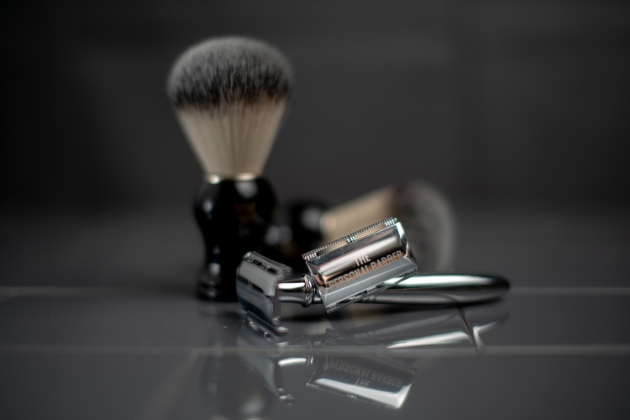 The Personal Barber Shaving Club creates curated shaving boxes based around the luxurious single-bade and brush style of shaving. Their razors give a close and smooth shave, they're easy to use, suitable for sensitive skin, and best of all; plastic-free.

With billions of disposable plastic razors thrown into landfill every year, their shaving kits are setting out to prove you can make a huge dent in your plastic footprint, without compromising on quality - let's get everyone making the switch to eco-friendly shaving.

The Personal Barber is the curated shaving discovery club that wants to turn your daily chore into a satisfying experience to look forward to. Not only is it kinder on your skin so you can achieve a close shave without razor burn or rash, but there's something very satisfying about using a single-blade that just isn't felt from a modern, plastic, multi-blade razor.
What's more, the razors are plastic-free and the blades are 100% recyclable.
From gift subscriptions to one-off shaving kits, we offer a range of gift options to suit any budget.