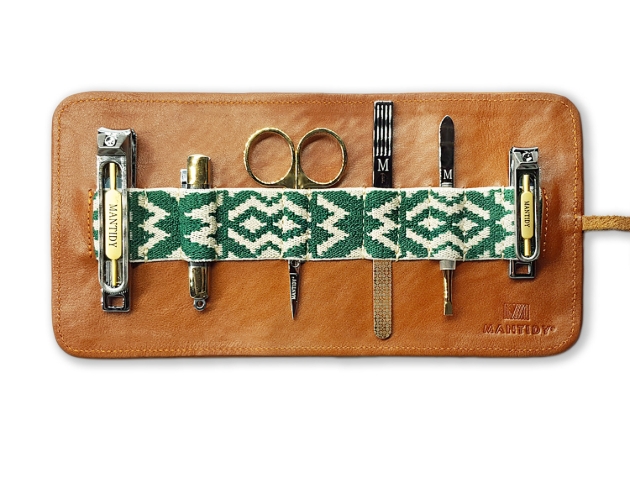 Cult British lifestyle brand, Mantidy - a best kept secret shared by A-listers like George Clooney and Sam Smith - is an essential gift purchase for any groom/groomsman!
This stylish personalised accessories designed for ultimate organisation can be used in the run-up to the big day, the wedding itself and even post-vows when travelling on honeymoon. Founded three years ago by John McKenzie after he became increasingly frustrated with lost phone chargers and permanently tangled cables, he adapted the 'jewellery roll concept' to initially create luxury tech rolls with the modern man in mind, stylishly untangling a world of cable-frustration in the process.
These days the Mantidy range has expanded to grooming (rolls and wash bags), food and drink, a bijou women's line and now something for the pooch. Fans of the brand are even buying just the rolls and choosing what they put inside. "The original idea was to solve a modern-day annoyance via well-designed stylish, creative pieces. This has now rolled into almost every aspect of modern-day life," says John.
Each piece in the flagship collection - Herringbone - uses premium vegetable-dyed leather and is handmade in a family-run sustainable business preserving traditional skills and techniques, while providing sustainable livelihoods for local women.
Personal monogramming and gift boxing are now available on all the collection free of charge when ordered via the Mantidy website or London store.