Copenhagen Grooming, introduces even more innovations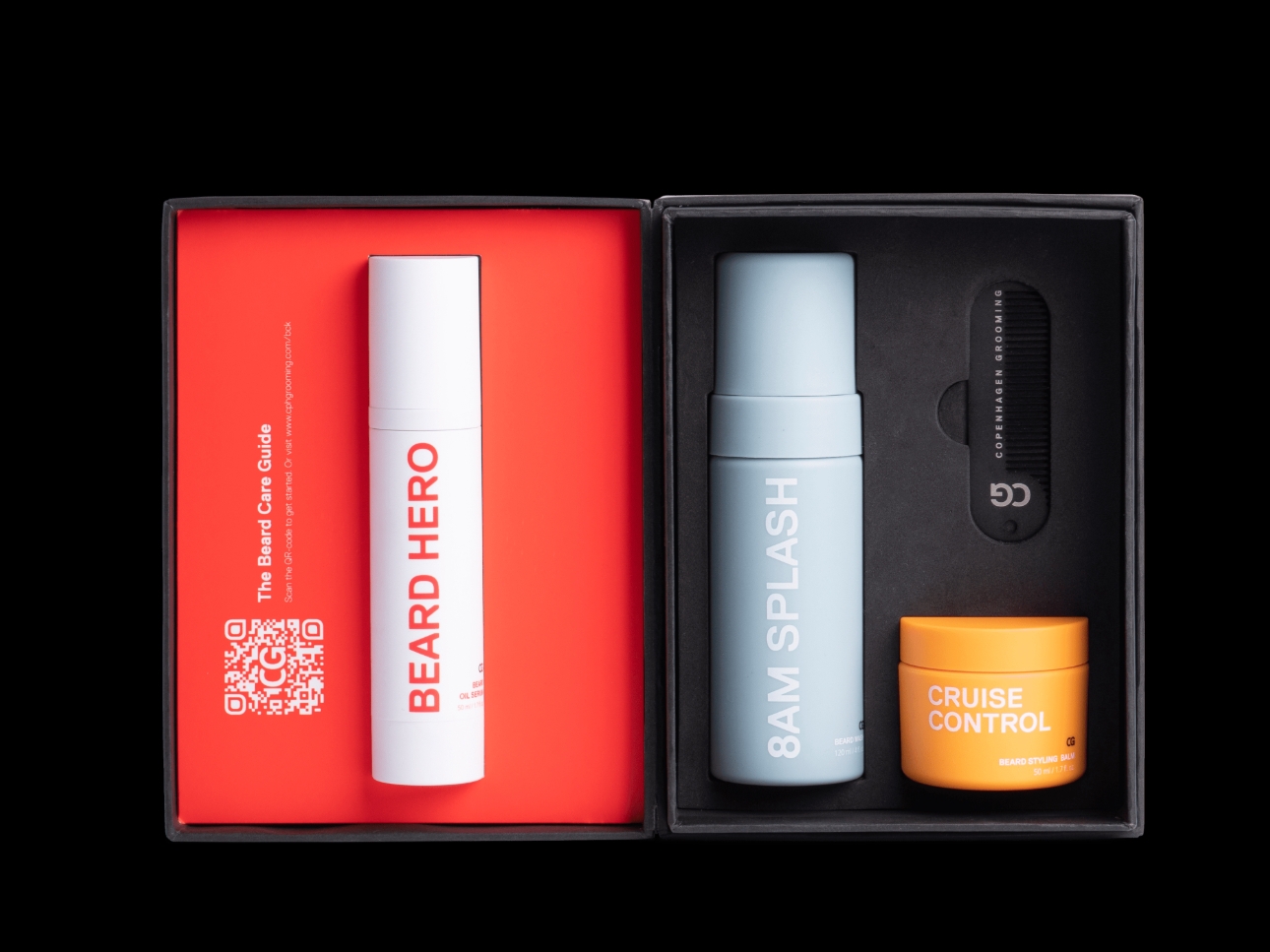 Trailblazers in the men's grooming sector, Copenhagen Grooming, introduces even more innovations to the male grooming world. From the brand that introduced the world's first Beard Growth Kit - a unique 3-step process toboost beard growth within 150 days, the latest products brought to the Copenhagen Grooming universe, not only boost beard growth but maintain them too.

Danish-born Copenhagen Grooming is now launching a brand new offering UK wide, The Beard Care Kit. The kit ensures Brits can tame their unruly facial fuzz and keep it in its best shape yet!
The Beard Care Kit - £58
For those who are in the game of beard care and styling – don't quit, commit! The Beard Care Kit is the perfect toolbox for ultimate beard care and styling. With a kit made up of The 8AM Splash, The BeardHero, The Cruise Control and The Keychain Comb – it's hard to go wrong in maintaining the most magnificently groomed and nourished beard or stubble.

How to use:
Step 1 – Get a few pumps of The 8AM Splash in the palm of your hand or directly into beard. Add a splash of water and distribute evenly into beard in a circular motion.
Step 2 – Dispense 2-3 pumps of The Beard Hero into the palm of your hands and apply it thoroughly to the entire beard or stubble area. Leave product in for a few minutes before applying other products.
Step 3 – Scoop out a pea-sized amount of The Cruise Control styling balm and warm it up between your hands for easy application. Apply the balm evenly from the roots to the tip of the hair.