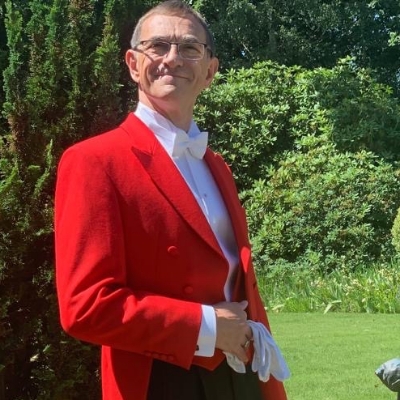 Leave nothing to chance
Q. We're in the process of carving up our budget and we've been told it might be worth booking a toastmaster. What would the benefits be?
A. Andy Wright says: After several months of planning and preparation, your wedding is the day you want everything to be just right. A professional toastmaster provides the expertise, management skills, and tact to ensure success.

Your toastmaster will consult with you on every aspect of your big day, advising on procedure, timing and protocol. They'll liaise with the banqueting manager, the photographer/videographer, and other suppliers throughout the day. They'll also take your agreed plan and make it happen, ensuring everything runs smoothly and to time, with announcements made using the appropriate etiquette.

A well-dressed, red-coated toastmaster leading the wedding party adds colour, style and structure to your wedding. They'll look the part and give the guests a natural focus for any queries. They're also ready with a helping hand for elderly and less able guests. What's more, hiring a safe pair of hands relieves you of the stress of managing the day, so you're free to relax and enjoy the occasion alongside your family and friends.
Andy Wright, Andy Wright Toastmaster
www.toastmaster-mc.co.uk