Author Louisa Leaman shares her inspired guide to finding the one inspired by the character in her latest novel Francesca Delaney, in The Perfect Dress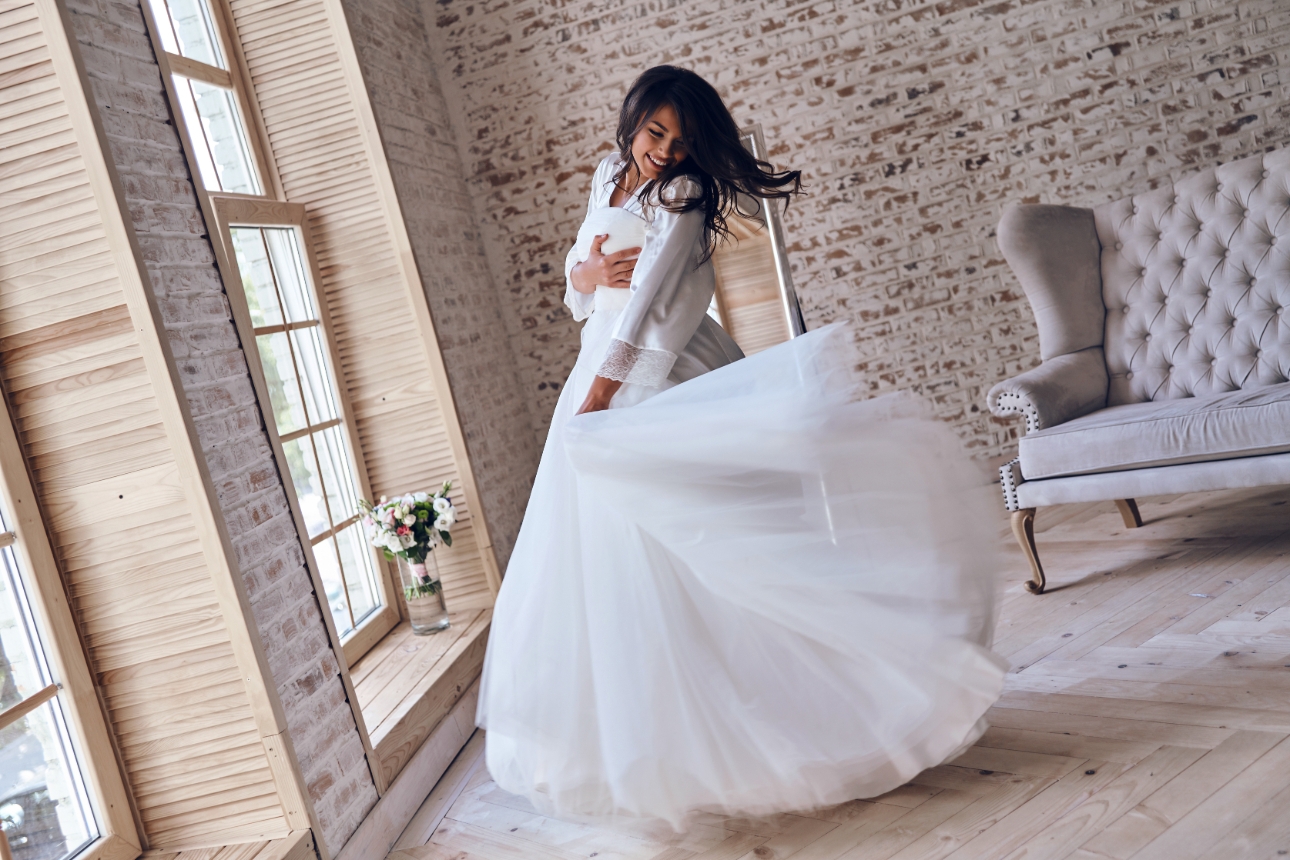 Francesca Delaney, the wedding boutique-owning character of my novel, The Perfect Dress, has a particular mission in mind when choosing dresses for her brides. From 1930s full-length satin to crepe minis from the 1960s, she has the ability to 'feel' the wisdoms and stories woven into these vintage gowns, which she then matches to her customers, depending on what she thinks they need to make them happy. I had enormous fun researching the book and learned so much about wedding dresses and what they mean to their owners. Here is my guide to finding your own 'perfect' wedding dress – the one that sums you up and makes you feel amazing, whoever you are, whatever you're into.

There are many codes and conventions surrounding the concept of the wedding dress, some as old as time, some defined by fashion blogs and trends, so it can be hard to know where to start. Do you know your sheath from your empire line? Your mermaid from your trumpet skirt? If you're not sure what shapes and cuts suit you, study the clothing you already have in your wardrobe. That favourite top or dress that you love, the one that makes you feel super confident and beautiful – what is it that works so well? The waist? The fabric? The neckline?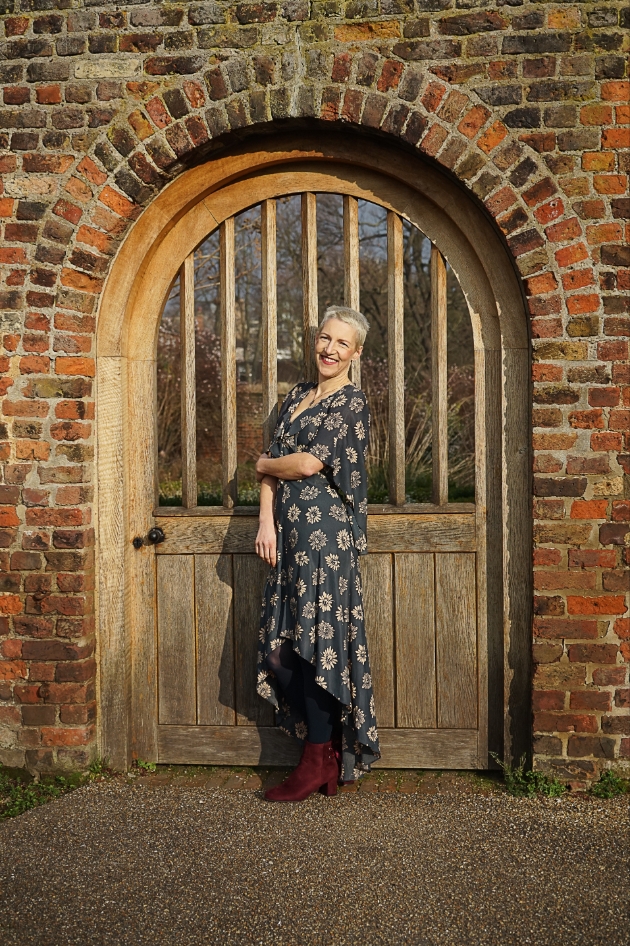 Credit: Mary RichardsonOne of the most important garments you'll ever wear, your wedding dress is a chance to really express yourself. All eyes will be on you and your image will be captured in photos that you'll want to keep forever. Naturally, you'll want your look to be perfect. The key question is: what does perfect mean to you? Start asking yourself questions – a bit of self-exploration to bring your true wedding dreams to light. Here are some ideas (get your journal ready!):

What would I wear if I wasn't afraid of wearing anything?
If I had no limits (budget, shape, etc.) what kind of dress would I choose?
Who do admire most in the world?
What are the things I'm most passionate about?
What do I like/not like to do?
What makes me unique?
What are my greatest accomplishments in life so far?
What are my values?
What would I want people to say about my dress?
The wedding dress genie gives me three wishes: what would they be?
What would I wear if I knew no one would judge me?
What do I like most about myself?
What do I believe in?
What or who would I be if I knew I couldn't fail?

In the past, wedding dresses were often designed and worn to imply a sense of wealth or purity. Today's brides have a lot more social freedom. Anything goes and this is our privilege. It's your wedding, your marriage, your life, so let your bridal wear be a presentation of the best version of your individual self. There's nothing wrong with impressing an audience – an aisle is a big old stage to walk down – but impress for the right reasons. Make your dress about you, the heart of you.

Maybe a fairytale vision is what you desire, or a bohemian statement. If you want to go down the traditional line and marry in a white dress and veil, embrace it. If you want to wear a red swing dress, that's fine. If you love super short leather mini dresses – great! Or maybe you never wear dresses at all, so how about a trouser suit? The point is to wear what makes you comfortable in your skin, so that you can be happy, relaxed and free to enjoy your day.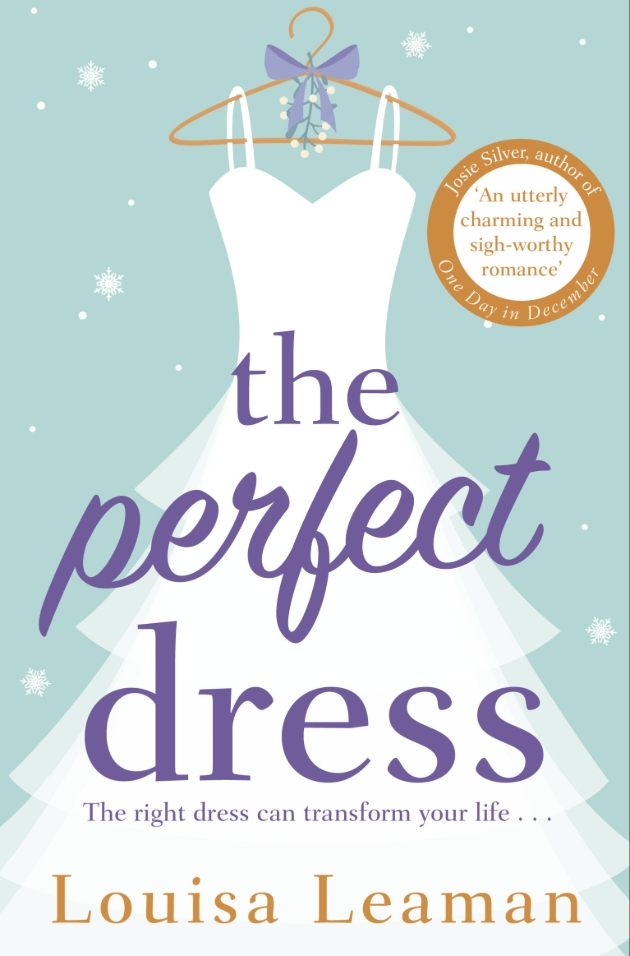 Talking of enjoying the day, your overall wedding plans may need to have a little bit of sway over your choice of ensemble. That white silk fishtail gown might not be the most practical apparel for a marquee on a farm. How hard will your dress have to work? Are you hoping to limbo dance on a beach at sunset or do you intend to glide gracefully around a polished ballroom? Perhaps you'd like to wear multiple dresses – something long and formal for the ceremony, something short, glitzy and dance-proof for the after-party, in which case you've got double the challenge – and double the fun.

Armed with this knowledge, it's time to key into your feelings. If a gown ticks your criteria but doesn't make you burst into smiles and shout 'OMG! THE ONE!' then it's best to keep looking. That magic moment, you'll know it when it happens. It doesn't have to involve tears, but it should at least get you glowing inside. What then, if you have the 'moment' with lots of dresses? Step away, let the dust settle. If the special one is among the crop, it will come to light. It'll be the one you can't stop thinking about it or that you keep coming back to. So take a second look.

Wedding dress shopping is a lovely experience for everyone involved, but if you're something of a people-pleaser, it can be hard not to bend to what your mum, sister, chief bridesmaid, or shop assistant gets excited about. So it's crucial to listen to your own instincts. Keep bringing it back to: how does this dress reflect my personality and values? And remember, there's nothing wrong throwing out the rulebook!

Did you know that the white dress has only been common convention for a short time? Throughout history and around the world, colour is widely worn. Just look at the amazing, boldly coloured Asian wedding saris. Or how about exploring the historical wedding dress collection at the Victoria & Albert Museum, where dresses of colour and pattern are abundant? You could also consider vintage. In a pre-owned gown, you may be able to find something unique, timeless and beautifully crafted, at a fraction of the cost. It's never been chicer to make your wedding dress your 'something old'. Retro clothing is experiencing a boom, not just because of its nostalgic silhouettes, but because the sustainable principles are good for the planet.

Perhaps the future of the wedding dress is individualism. This doesn't mean your ensemble has to become some kind of novelty Disney Princess meets Game of Thrones affair (unless, of course, that's what you want!) – the aim is to filter away any misguided beliefs and deceptions, so that you can begin your wedding dress-finding mission with a clear, truthful vision of what matters to you. It's about knowing yourself and not fearing judgement – which is surely wise advice for life itself, not just bridal couture.

The Perfect Dress by Louisa Leaman is published on 14th May by Corgi. Available from Waterstones.com, RRP £7.99.