Our beauty editor, Kelly Andrews, chats to Olivia Buckland about all things wedding, tanning and feeling flawless - she's also teamed up with Cocoa Brown as an ambassador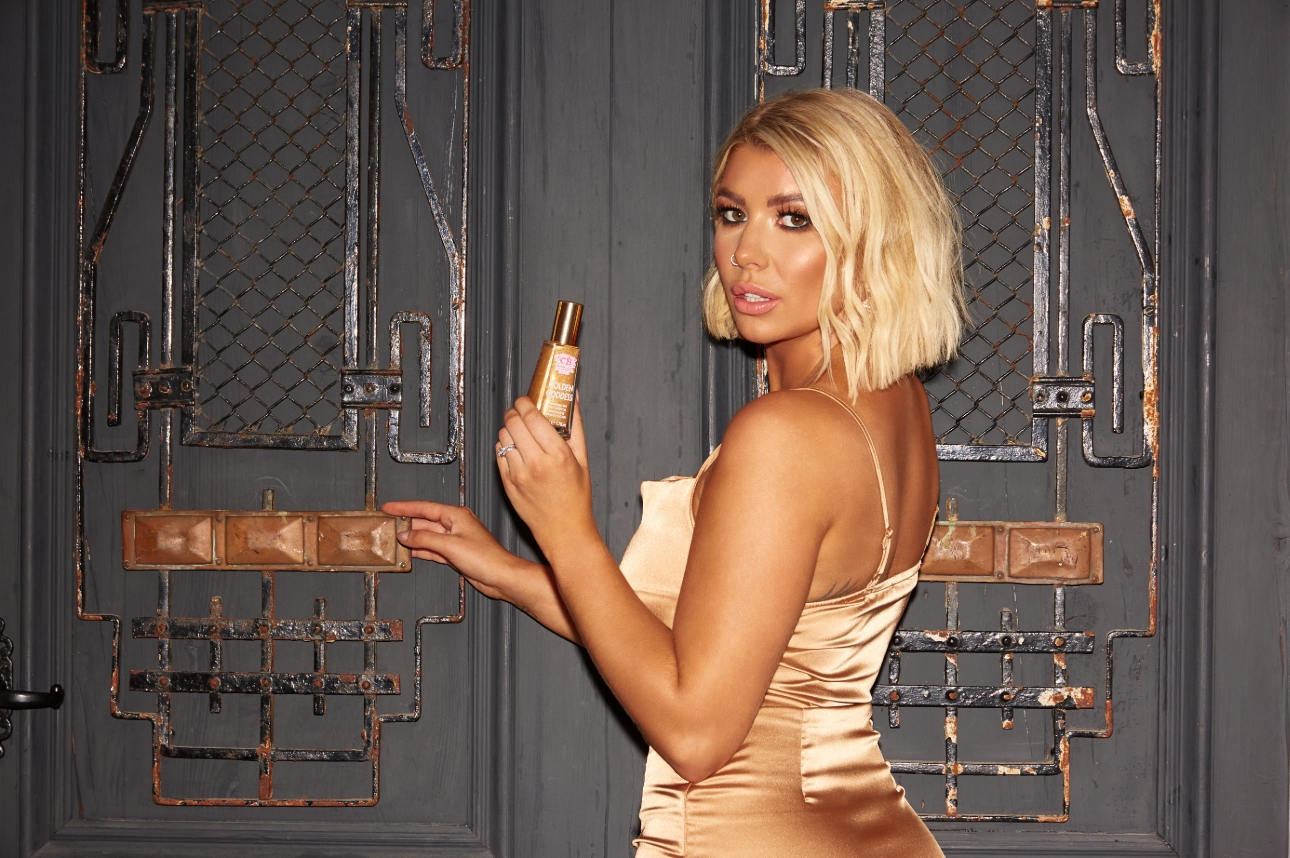 Credit: All images courtesy of James RudlandLove Island's Olivia Buckland shot to fame alongside her now-husband, Alex Bowen, as one of the show's best-loved success stories. The pair tied the knot at Gosfield Hall in Essex in September 2018, so the star certainly knows a thing or two about big-day beauty. Now, a huge celebrity social media influencer, her 2.2 million Instagram followers hang on her every word when it comes to beauty and fashion tips, and her TV work on shows such as Olivia & Alex: Happily Ever After and Second Chance Dresses has won her a fan base outside of the popular dating programme. We caught up with her to find out more about her latest project.

GOLDEN GLOW
Olivia's latest venture sees her become brand ambassador for Cocoa Brown, a match made in heaven she explains: "I love being tanned all year round and this brand allows me to do that. The range is amazing, and I love being able to share such a fab and affordable product with my social media followers."
To tan or not to tan? It's a question many a bride has asked, especially when not feeling overly confident about the application process. Olivia suggests Perfect Fade Self-Tan, and says, "It's amazing. It's so easy to apply for first-time tanners and doesn't leave a biscuit smell, which can often be a little off-putting.
"To ensure my tan lasts, I always exfoliate and moisturise before I apply and continue moisturising every day. When the glow starts to fade, and I feel I want to start again, I use Cocoa Brown Fresh Start Self-Tan Eraser to get rid of any old lingering tan. For the perfect bridal look, I'd recommend using the Miracle Mist to achieve a natural glow for your face. It doesn't need washing off,
which is a bonus. The 1 Hour Tan Mousse in the original medium shade is also great, it isn't overpowering, and gives a lovely glow, which always looks gorgeous against a white dress."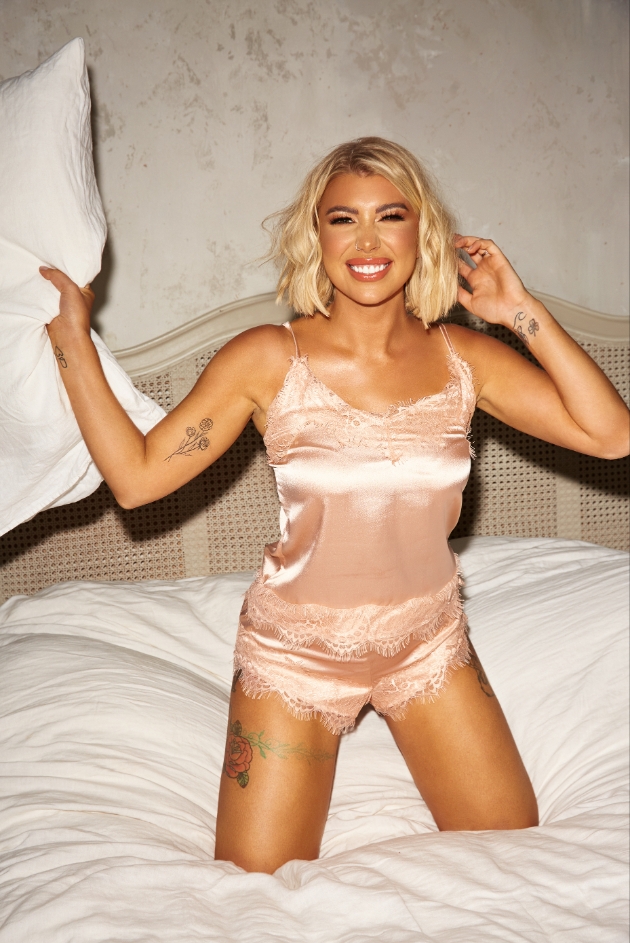 NATURAL BEAUTY
The star is no stranger to posting stunningly fresh-faced make-up free selfies to her social media, and we were keen to know how she keeps her skin looking so flawless: "I always make sure I take my make-up off before I go to sleep. I also swear by using face masks once a week. My favourite is Skin Republic's Prep + Glow. I use it before I put my make-up on, and it makes the application so much smoother ensuring it lasts." With such a hectic lifestyle, you'd be forgiven for wondering how she gets the time for any skincare regime, but Olivia says: "I am a sucker for a bath at the end of the day with a candle and face mask. After long day, it's what I look forward to."
Describing her day-to-day look as very natural, "if I'm not working I generally won't wear make-up at all," she says. When it comes to beauty must-haves though, she tells us, "My go-to product is the W7 Honolulu Bronzer. It gives me instant cheekbones!"
Having worked with some incredible make-up artists such as Anna Lingis and Lo Dias, Olivia finds a wealth of inspiration in the beauty industry. She explains, "It's full of people I look up to, but my main influence has got to be Rosie Huntington-Whiteley. She always shares her latest make-up musthaves, which I love. I always find myself wanting to know her beauty secrets and how she constantly looks so flawless."

DRESSED TO IMPRESS
Post-Love Island, Olivia is grateful for every opportunity she's had and understandably feels a great sense of achievement. She says, "My clothing brand with Alex, Exempt Society is something I'm incredibly proud of. Also, having our TV show, Happily Ever After on TLC was incredible." Speaking of the star's television career, here at CWM towers we're huge fans of her other TLC venture, Second Chance Dresses, being wedding obsessed as we are. "I loved watching the brides' reactions when they found their dream dresses," she says. "It was such a lovely feeling because I could relate, I know how magical that moment is. My dress is currently being stored in the loft. I do toy with the idea of auctioning it off for charity, as I don't like the idea of it sat in storage, but I just can't decide!"
Having been a high-profile bride, we were keen to find out if Olivia had any big-day wisdom to impart. "Get wedding insurance," she says. "I didn't have to use mine thankfully, but it's such an important safety net. You hear of so many disaster stories. It's always better to be safe than sorry."
So what's next? "Alex and I have just bought a new house together, so we're mainly getting ready for the big move. I'm so excited to get settled in. We've such an exciting 2020 planned, so keep an eye out for new and upcoming projects."
Olivia Buckland is the face of Cocoa Brown, which is available in Superdrug and Primark stores nationwide.