What inspired you to start Green People?
My daughter Alexandra (Sandra), then two-years-old, was my inspiration to start Green People, she had very sensitive skin and was plagued with eczema. In 1994, I began searching for natural products that didn't contain harsh chemicals, but discovered that despite various marketing claims, there weren't any truly natural and organic beauty products on the market. This led me on an exciting journey of researching and formulating truly organic, natural products that would help Sandra and everyone else suffering with skin sensitivities.

What has been the key to Green People's success?
From the beginning, we have always given total transparency in what we do, disclosing full ingredients listings and organic percentages before it became law, to help consumers make informed decisions. To this day we continue to strive for excellence, creativity and innovation at all times, and will not compromise the quality of any Green People product and will never put profits ahead of our ethics. We will continue to adapt and evolve to ensure that our social responsibility is always ahead of the curve. By being credited to certification boards such as EcoCert, The Soil Association and the Organic Food Federation we adhered to a strict code of ethics and will never test our products on animals. We are proud of the significant contribution we make to charities and will continue to do so as well as set a benchmark for the responsibility of companies in the beauty world and will never compromise our ethics.

How do you ensure sustainability and how does that impact the wider world?
Our customers place a high value on protecting the environment. To ensure sustainability we use fairly-traded, certified organic ingredients and it's a condition of our organic certification that the raw materials we use come from trees and plants that are grown on long-established plantations which are managed in a sustainable way. It is also a condition of achieving organic certification that the growth and production of crops does not have an adverse effect on the environment either on a local or global scale. It is also important that we support the communities that we source our ingredients from and to source the organic Shea Butter that's used in many of our nourishing skin creams we work with a Ghanaian Women's Shea Butter Cooperative. Ghana's rural communities are often dominated by men and the project provides local employment opportunities for Ghanaian women wanting to earn a living either for their own independence, or to support their family. The collective enables these women to access a fair wage in good working conditions and reinvests a proportion of profit back into the community. The collective has also helped to build a new well and it is hoped that the new well give the community access to clean drinking water and give young girls, required to give up their education to go in search of water, the opportunity to access regular education.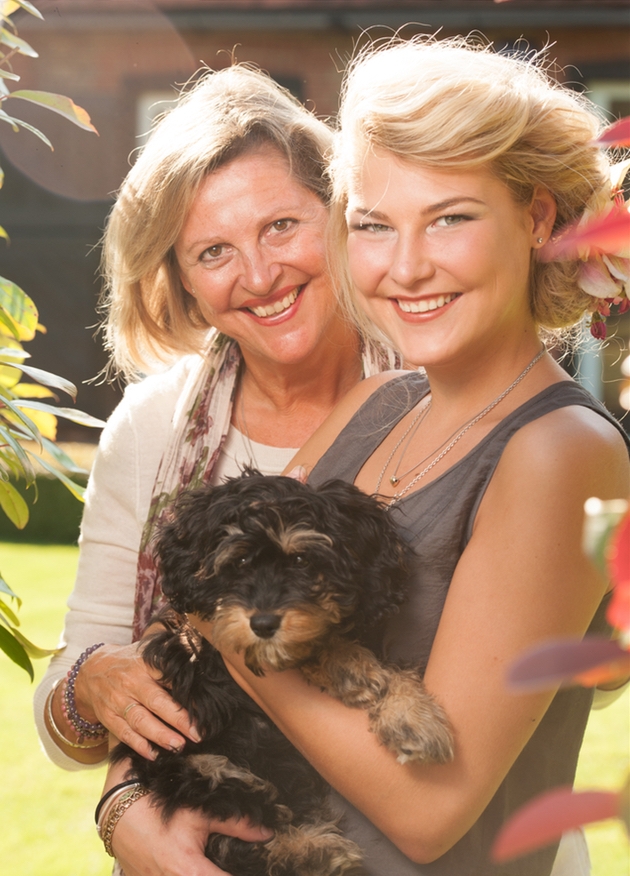 What are the benefits of going organic with your beauty regime?
By using certified organic ingredients, you're guaranteed products without any residue of pesticides or herbicides or any grey-zone chemicals. Up to 60% of what you put on your skin can penetrate and end up in the bloodstream. Chemicals residues have been found in organs and fatty tissue. Certified organic products are free from a wide range of harsh synthetic ingredients that are prohibited under organic certification standards. Organically grown and sourced materials are also better for the environment and the long-term health of our planet.

Tell us about your own beauty regime: I can't live without my avocado in the morning! Always keen to recycle, I use the leftover skin of the avocado from my smoothie and rub it onto my face in the shower! Then my skin gets its morning treat from a blend of our Age Defy+ Cell Enrich Facial Oil and Age Defy+ Hydrate & Renew Serum (see below). And for the body, my top tip is to invest in a body brush and to dedicate a minute or two every morning to it. I swear by this simple step to improve skin tone, stimulate circulation, reduce cellulite and to kick-start my metabolism.

What are your beauty must haves?
Our Age Defy+ Cell Enrich Facial Oil and Age Defy+ Hydrate & Renew Serum are the perfect pair for instant illumination. I love their versatility they suit my skin all year round I simply use more oil in the winter to nourish my skin and more serum in the summer when my skin is less dry. They also make the perfect primer under make-up, holding it in place all day long, making them ideal for a wedding day.

What advice would you offer brides looking to get their skin looking its best for the wedding day?
Exfoliating is one of the most important steps in your beauty routine and is so often overlooked. Without regular exfoliation, skin care products can't penetrate and work their magic. Pineapple contains a natural enzyme called Bromelain which helps to break down the keratin proteins that form dead skin cells – its natural exfoliating effect helps to improve and revitalise skin texture. We use Bromelain in our Fruit Scrub Exfoliator, which leaves the complexion radiant and glowing.


What skincare and beauty advice would you offer someone with sensitive skin?
Some of the ingredients common in high street personal care products may irritate and dry sensitive skin. These include synthetic perfumes and fragrances, ethyl alcohol, polyethylene glycol (PEG) and sodium lauryl/laureth sulphate. Green People never uses these or any other chemical nasties. Historically, there has been thinking that gentle skincare means sacrificing on performance levels but not at Green People. Our Scent-Free range is ultra-gentle yet bursting with nourishment and youth-boosting skin benefits.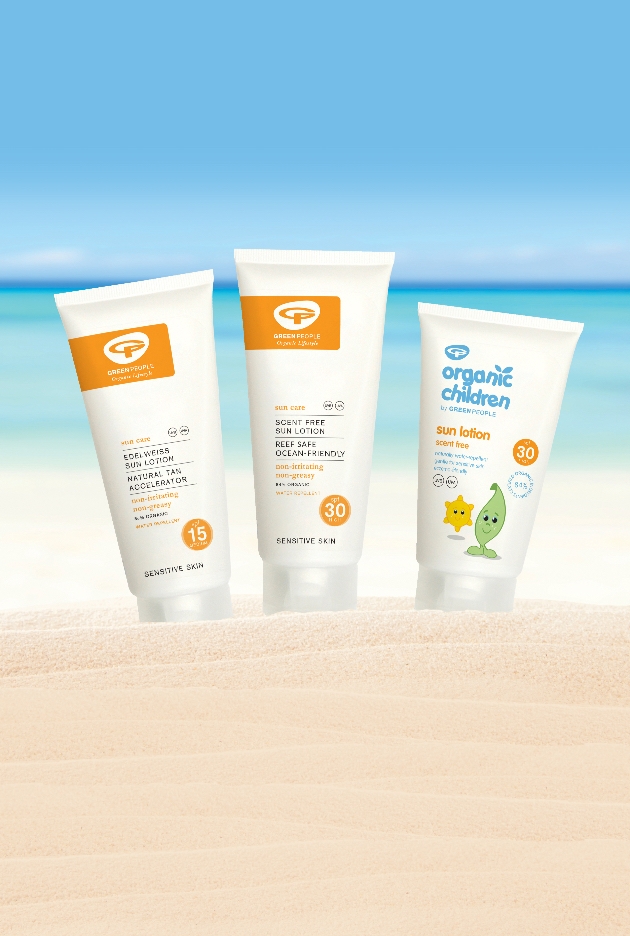 What's the one skincare secret you wish everyone knew?
Quite simply avoid heavily chlorinated, hot or hard water on your skin. Hard water contains calcium, magnesium and other minerals and soap residue from washing with hard water can clog your pores and cause dry, itchy, and irritated skin. If circumstances allow, install a filter for your water system. Washing your skin with cleansers containing surfactants is also a no-no; these will strip your skin of its natural sebum, and even water will cause changes to your skin's natural pH making it more alkaline and prone to dryness and dehydration.
Use a gentle, detergent and alcohol-free cream cleanser followed by a facial mist morning and night try our Toning Hydrating Mist.

Use humectants followed by occlusive. Humectants hold onto water try our Hydrating Firming Serum while occlusive help form a barrier-like layer preventing the water from escaping use our Anti-Ageing Facial oil. If you're in a rush, mix the two together and apply by gently tapping into the skin.
How would you create the barely-there bridal make-up trend the green way?


Our natural pressed mineral powders create a silky-smooth, matte finish that lasts all day, beautiful when used with our Rose blush, on the apples of the cheeks. For a tear-proof mascara that defines the lashes, try our Volumising Mascara and treat the lips to our Damask Rose Velvet Matte Lipstick. Made with natural earth minerals, this timeless nude-rose shade suits all skin tones and is enriched with vitamin E to help keep the lips nourished.



What's your proudest achievement?


Writing my book Naturally Gorgeous was so much fun for me and a real career highlight. In my childhood, my mum always talked about the importance of inner beauty and healthy eating. As early as five-years-old she would take me down to the sea in early spring and rub my skin with fresh seaweed, instilling in me its benefits. It took many years, but finally I made the time to share my beliefs and experiences in a book.



What would you still like to achieve?

I love the challenge of developing new ideas and hope to continue delivering exciting new products which help people to feel their best. This year I celebrate my 60th birthday and hope it will be one of both personal and professional growth.

Green People products are available from www.greenpeople.co.uk, independent health stores, Ocado and selected Waitrose, Wholefoods, Planet Organic and Revital.